Advertiser Disclosure
Our website strives to be honest with clients. That's why we not only place candid reviews but also share this affiliate disclosure with you. We earn money by receiving affiliate commissions. We place the link which leads you right to the manufacturer's e-store where you can buy a product from a reliable brand.
Read our full Affiliate Disclosure
CBDPure Review
Have you ever heard of CBDPure? If not, then you're missing some of the best CBD oils in the industry. Simply put, CBDPure offers certified, tested, and efficient CBD oils. Today, our CBDPure review will shed more light on this brand, discovering its hemp quality, prices, and discounts in detail. Read further to learn how this company makes its CBD oils.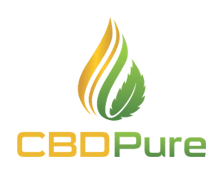 Go To CBDPure
CBDPure: The Ultimate Dedication to Hemp Quality
CBDPure is an American CBD brand established in 2016. It strives to deliver safe and organic CBD products across the United States. Well, which CBD brand doesn't? Is there a unique benefit CBDPure can offer? Check this out below:
Naturally Grown Hemp
Many CBD brands don't grow hemp on their own but source CBD from suppliers. This approach may involve certain pitfalls, like the lack of quality control over sourced hemp. CBDPure grows hemp on the local fields in Colorado and Washington, which allows this company to supervise every step of CBD production, from growing hemp to packing and bottling CBD oils. The more control over hemp production, the better the oil.
Organic CBD
CBDPure aims at supreme hemp quality and follows a simple rule: the healthiest CBD comes from the purest fields. That's why CBDPure:
Monitors biochemical profile of the local soil. It is carefully sampled and checked for toxins and chemicals.
Uses natural fertilizers to enrich its hemp fields.
Doesn't use pesticides or herbicides.
Cultivates non-GMO hemp.
Most importantly, CBDPure produces CBD oils with only natural ingredients: no artificial preservatives or additives are included.
Finally, CBDPure uses a solvent-free CO2 hemp extraction method that by far is one of the safest and the most efficient ways of purifying hemp oil.
As a result, CBDPure's CBD is not about the happy medium between therapeutic benefit and toxicity or adverse effects. It's about ultimate relief and health support.
Lab-Tested CBD Oil
CBDPure aims at the utmost transparency by displaying what components their CBD oils contain and in what concentrations. You can check the cannabinoid profile of each CBD oil listed on the official website. Just enter the batch number on the website and download a comprehensive report on your product.
CBDPure works with well-established hemp testing agencies, like Columbia Laboratories and Trace Analytics, to ensure 100% safety of its CBD oils. CBDPure's cannabis reports display cannabinoid profiles, levels of microbiological contamination, pesticides, and metals. See for yourself.
Full-Spectrum CBD
CBDPure hemp oil is full-spectrum, meaning it contains a full range of essential cannabinoids. Why full-spectrum CBD? CBD produces maximum health benefits when combined with other cannabinoids. Numerous researchers investigated this effect and named it cannabis synergy.
Thus, CBD, combined with trace THC amounts, CBG, and CBN, produces much stronger therapeutic effects. Compared to CBD isolates, full-spectrum hemp oil relieves inflammation, pain, and other conditions much faster and with smaller doses involved.
0.3% THC
CBDPure follows all American hemp quality standards regarding THC content across all its CBD oils. Thus, all CBDPure products contain less than 0.3% THC and are entirely legal under the Food and Drug Administration (FDA) guidelines.
Best CBD Reviews
We have selected the best of the best for you
A Range of CBDPure Hemp Oils
Today's CBD market provides a blooming variety of CBD forms, but most companies specialize in something particular, like CBD tinctures or pet products. CBDPure is no exception: it offers the following goods:
CBD oil.
CBD softgels.
CBD muscle and joint cream.
Pet CBD oil.
1. CBD Pure - CBD Oil

Recommended

CBD Pure - CBD Oil

Features:

Natural and organic
Less than 0.3% THC
Lab Tested

Features:

Natural and organic
Less than 0.3% THC
Lab Tested

Price range:

$29.99 - $79.99

CBDPure's offers a set of three premium CBD oils, each designed to deliver a particular potency: CBDPure hemp oil 300: 10 mg CBD per ½ dropper. CBDPure hemp oil 600: 20 mg CBD per ½ dropper. CBDPure hemp oil 1000: 30 mg CBD per ½ dropper. These CBD oils contain only a rich mixture of essential cannabinoids extracted from naturally grown American hemp. No additives or flavorings, just pure full-spectrum hemp oil. Suggested use: Take the CBDPure hemp oil sublingually or add it to your favorite foods or beverages.

2. CBDPure Softgels 750

Recommended

CBDPure Softgels 750

Features:

Natural and organic
Less than 0.3% THC
Lab Tested

Features:

Natural and organic
Less than 0.3% THC
Lab Tested

CBDPure softgels 750 are designed for convenience. Each piece contains 25 mg of full-spectrum hemp oil and is super-easy to swallow. So all you need to do is take a softgel with a glass of water, and you're good to go. Tiny CBDPure softgels are all-natural, containing essential cannabinoids encapsulated in pure vegetable glycerin, gelatin, and water. As a result, you will get a precisely measured CBD dose in the most comfortable consumption form. Suggested use: Begin with one softgel per day after a meal.

3. CBDPure Muscle & Joint 250 Infused Cream

Recommended

CBDPure Muscle & Joint 250 Infused Cream

Features:

Natural and organic
Lab Tested
Less than 0.3% THC

Features:

Natural and organic
Lab Tested
Less than 0.3% THC

CBD cream might become an indispensable item in your medical kit if you're an athlete or have achy joints. CBDPure muscle & joint cream allows you to support your muscle recovery or relieve pain and inflammation in the affected body area. Formulated to provide the fastest absorption, CBDPure cream reduces pain, redness, and swelling in a couple of minutes after touching your skin. Containing a full spectrum of essential cannabinoids, menthol, and white willow bark extract, this cream will do its job in an instant. Suggested use: Spread the CBDPure cream on the affected body area.

4. CBDPure Pet Products

Recommended

CBDPure Pet Products

Features:

Less than 0.3% THC
Lab Tested
Natural and organic

Features:

Less than 0.3% THC
Lab Tested
Natural and organic

Our lovely pets always put us in high spirits. Is there any CBD treatment for them? CBDPure pet products are designed to support our fluffy friends' health and bring them the ultimate relief. CBDPure Pet 100 is a full-spectrum CBD oil dispersed in a neutral hemp oil, so no artificial additives are included. Saturated with a blend of essential cannabinoids, CBD pet products will make your pet's day. Suggested use: Add the oil to your pet's food or administer it to their mouth directly.
What's Special about CBDPure?
Many CBD brands often add more ingredients than just full-spectrum hemp oil to their goods. But CBDPure chooses a different path: Its CBD oils contain nothing but CBD and full-spectrum hemp oil.
So if you aim for the purest CBD oil that contains nothing but cannabinoids, search no more: CBDPure will give you a helping hand. As a result, CBDPure hemp oil contains no additives, allergens, or potentially harmful ingredients. Pure CBD is a valuable discovery among CBD oils mixed with flavorings, vitamins, melatonin, menthol, and other popular substances.
Is CBDPure Effective?
Whether a particular CBD product is effective or not depends on its ingredients. If the product contains actual CBD, which is the active ingredient with therapeutic benefits, it will justify all expectations. As for CBDPure, it puts forward concrete evidence for its CBD quality and thus effectiveness. That is, all its batches have comprehensive certificates of analysis from the most reputable drug testing agencies.
CBDPure oil drops, creams, softgels, and pet products are certified and contain full-spectrum hemp oil of premium quality, which means they are 100% effective. Furthermore, impeccable cannabis reports align with excellent CBDPure reviews on the Internet.
For What Conditions Can You Take CBDPure Oil?
Multiple medical studies and many researchers prove that CBD treats the following conditions:
Pain Syndrome
More than 50 million Americans suffer from chronic pain. Following long-term adverse effects and increasing tolerance of traditional painkillers, more and more people opt for CBD as a much safer alternative. The good news is that CBD effectively relieves pain syndromes of different origins and even intractable pain.
So, if you have headaches, achy joints, back pain, and cramps, you can take CBDPure products to soothe your condition.
Inflammation
After entering your bloodstream, CBD binds to several receptors, including those regulating pain and inflammatory responses. Besides decreasing pain sensation and unpleasantness, CBD also relieves inflammation by modulating pro-inflammatory cells. CBD reduces excessive pro-inflammatory markers and thus soothes swelling, redness, burning sensation, and pain in the inflamed tissues.
While affecting the very nature of this process, CBD can combat both acute and chronic inflammation. Thanks to the anti-inflammatory properties of CBD, many people consume this supplement to cope with rheumatoid arthritis, acne, injury-driven inflammation, etc.
Sleep Disorders
Healthy sleep is crucial, but about 30% of adults struggle to sleep well. Worse yet, nearly all sleep-inducing medications involve adverse health effects when taken consistently. Besides, you can develop tolerance to these drugs. But the good thing is that CBD can fight sleep disorders without damaging your body and mind.
Researchers suggest that CBD helps with insomnia, excessive daytime sleepiness, and rapid eye movement behavior disorder (REM). In other words, a daily CBDPure dose will make you out like a light as soon as you get into your bed.
Why Take CBDPure?

CBDPure provides efficient and premium-quality CBD oils, like many other CBD companies do. But there are at least two reasons why CBDPure might become your treatment option:

Ninety Days of Money-Back Guarantee

CBDPure offers an unconditioned 90-day money-back guarantee. It means you can return CBDPure goods to the company and get a full-price refund at any time for whatever reason within 90 days.

Moderate Prices

You can obtain CBD oil at $0.05-$0.20 per milligram on average. CBDPure stands in the middle of this range, at $0.07 per milligram. It's a super-beneficial price for all-natural, certified CBD oil. Plus, you can get both 10% off for the first order and up to 33% subscription discounts.
CBDPure Tight Spots
CBDPure is not without shortcomings, though:
Limited Selection of Goods
CBDPure offers little opportunity for diversifying your CBD treatment. Practically, CBDPure is good at unblended full-spectrum hemp oil but offers no CBD-infused snacks, vape oils, and beverages. No bundles are available either.
No International Shipping
CBDPure doesn't deliver its goods to people outside the United States and the United Kingdom, preventing international customers from buying their CBD.
Summarizing Our CBDPure Review
CBDPure is an American CBD brand that delivers top-notch goods at moderate prices. CBDPure grows organic, unmodified hemp at its facilities, making the purest full-spectrum hemp oil with CO2, which is the safest extraction method up to date.
Furthermore, CBDPure features comprehensive cannabis reports for every batch. As a cherry on top, you can receive both first-order and subscription discounts while buying CBDPure goods. Therefore, CBDPure can become your top priority CBD brand if you aim for efficiency wrapped in simplicity.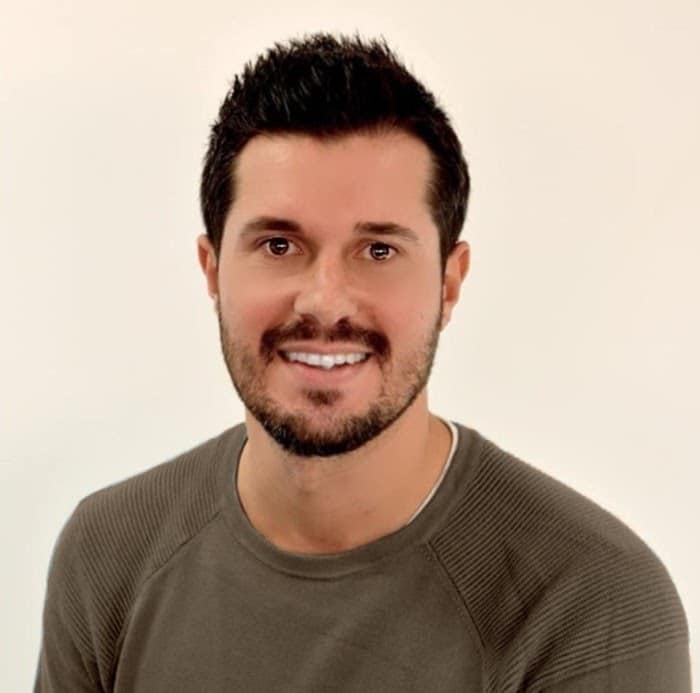 Jamie has more than ten years of experience as a physician assistant. He has always been interested in the healing potential of cannabidiol, especially in its pain relief properties. Jamie considers cannabidiol as a powerful remedy with minimal side effects. He knows how to help users make rational buying decisions based on the unbiased and accurate reviews of CBD products and brands.
User Reviews
Chron's disease and an inflammatory bowel symptom happened simultaneously to me, almost at the gap of just two months. However, I am allergic to many medicine groups. I have very severe reactions. And this I knew was going to be long. This is the reason I opted for 600 mg CBD pure. It saves me of some of the unpleasant symptoms which are a manifestation of these two diseases.
Just four products as the entire range and still they are able to rock it. You know why? I know why! Whenever I have any issue as a CBD user from CBDpure, I just have to speak to them or write to them. They at once come up with some solutions, some doses and how to do intake it and all specific to my need at that time. And I never feel I need another product. Just permutations and combinations of these four do all the required.
Use your body weight and the condition that you want to treat when you decide to go for CBD. And then buy CBDpure. I am talking so confidently and so straightforwardly because CBDpure has helped me with a peculiar condition. Snoring! Snoring was becoming a big problem and the doctor had said surgery was the last resort. CBDpure has helped me remarkably.
Show more reviews