Advertiser Disclosure
Our website strives to be honest with clients. That's why we not only place candid reviews but also share this affiliate disclosure with you. We earn money by receiving affiliate commissions. We place the link which leads you right to the manufacturer's e-store where you can buy a product from a reliable brand.
Read our full Affiliate Disclosure
Is CBD Legal In Your State?
Is CBD legal in all American states? This question is fundamental for understanding if one can buy CBD without violating any laws. According to the Agriculture Improvement Act from 2018, CBD is deemed legal in cases when it contains less than 0.3% of tetrahydrocannabinol and comes from industrial hemp only. Additionally, the law draws a precise distinction between hemp and marijuana. The Drug Enforcement Administration claims marijuana, unlike industrial hemp, to be a dangerous substance that has no valid grounds for having a legalized status.
CBD has recently become a breakthrough in the field of herbal medicine. However, not everyone knows that CBD's history dates back to the middle of the 20th century. According to the official information, Roger Adams, the Harvard University alumni, was the first to uncover the healing properties of a Cannabis sativa plant in the year 1940. After he managed to extract a CBD compound, other researchers caught up on exploring his finding. After six years, Dr. Mechoulam was the first to identify the structure of the compound, and after his further research, he later discovered the potential health benefits CBD brings.
However, some evidence suggests that hemp was used in terms of medical reasons also in ancient times.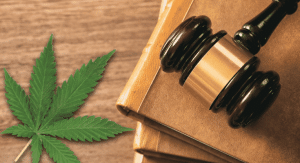 Is CBD legal in all 50 states?
The short answer is no. However, it is officially legal in all the states except for Idaho, Nebraska, and South Dakota. In the rest of the states, you can either buy CBD if you are 21 or older, or if you show a doctor's medical prescription. Let's find out a little bit more about each state and its laws.
Where is CBD oil legal?
According to the Farm Bill officially signed in 2018, hemp, as well as hemp derivatives, do not fall into the category of 'marijuana products'. What is also necessary for one to know is that hemp must be cultivated only under the supervision of an authorized body – the US Department of Agriculture. Overall, if you were wondering 'is hemp oil legal?', the answer is yes, but only if the former is grown industrially, and if the farmer has a permit.
Before purchasing CBD products, one first needs to make sure that they are legally allowed to do so. As long as different States have varying regulations regarding CBD's legal status, all the US States are classified into four categories: dark green, emerald, light green, and grey.
Where is CBD oil legal? Do you need a prescription for CBD oil? Answers to these questions will be somewhat different according to the state you are located in.
In short, many states allow using CBD products for specific medical needs. Besides each State's laws may differ. Federal legalities among all 50 states:
Legal CBD is defined by the majority of states as a hemp extract.
THC concentration for each CBD product ranges from 0.3% to 0.0%.
Some states consider buying CBD products with partial or full restrictions. They continue to view it as being no different from marijuana.
Dark green: CBD Oil Legal States Fully Legalized Cannabis and Related Products
In dark green states, all the products that are relevant to the cannabis plant are deemed legal. In essence, there are the States that accept both recreational (regular) and medical use of cannabis. Everyone who is aged 21 and older can buy CBD products there. The green category includes the following states:
Alaska
California
Colorado
Maine
Massachusetts
Michigan
Nevada
Oregon
Vermont
Washington D.C.
Emerald: States Where Cannabis And Cannabis-derived Products Are Legalized Under Certain Conditions
These are the states where you can only buy cannabis-related products for medical purposes, but not for regular use. This means that even though CBD products are legalized, you will most likely need to show your doctor's prescription to buy one. The Emerald category includes the following states and its laws:
Arizona
Arkansas
Connecticut
Delaware
Florida
Hawaii
Illinois
Louisiana
Maryland
Minnesota
Missouri
Montana
New Hampshire
New Jersey
New Mexico
New York
North Dakota
Ohio
Oklahoma
Pennsylvania
Rhode Island
Utah
West Virginia
Light green: States Legalized Only CBD Products Under Certain Conditions
These are the states where you cannot buy cannabis and related products; instead, you can purchase CBD only under a certain requirement, namely – if you have a prescription, are diagnosed with severe conditions, or have chronic pain. Besides, the highest acceptable percentage of THC for cannabis-derived products is set in light green states and its laws:
Alabama – only in case of chronic conditions that cause seizures
Georgia –  maximum allowed THC content – 5%  
Indiana –  maximum allowed THC content – 0.3%  
Iowa 
Kansas – no THC allowed.
Kentucky –  maximum allowed THC content – 0.3%  
Mississippi – maximum allowed THC content – 0.5%  
North Carolina 
South Carolina – maximum allowed THC content – 0.9%  
Tennessee – maximum allowed THC content – 0.9%  
Texas – maximum allowed THC content – 0.3%  
Virginia –maximum allowed THC content – 5%  
Wisconsin 
Wyoming – maximum allowed THC content – 0.3%  
Grey: States Where Cannabis-derived Products Are Banned
These states don't have an industrial hemp pilot program, but cannabis of all forms is highly restricted. Currently, CBD is still included in the legal definition of marijuana under States' laws. CBD made from industrial hemp is legal on a federal level, according to the 2018 Farm Bill, this leaves the current overall legal status of CBD in such states.
Places to Buy CBD Legally
If you want to buy CBD products, you first need to make sure that the state you live in does not fall into a red category. If you live in a green, amber, or amber-red zone, you can buy CBD online, which is justly one of the most accessible and convenient ways to purchase hemp products. If you are wondering 'where can I buy CBD oil near me,' you may opt for online stores or find a local drugstore. This way, you can be sure that you don't violate the rule and buy the products for sale legally at both places.
Where to Buy
CBD Oil?
If you've already read countless reviews and are ready to make a final purchase, we recommend buying CBD oils in one of the following spots:

Manufacturers:
Buying the substance directly from the brand is the best and one of the safest ways to purchase original oil. There are different brands that sell CBD products to customers through their websites. You only need to choose the oil you find the most appropriate and buy it online.

Online Shops:
You can also buy CBD oils from various online retailers that offer a wide collection of products. Free delivery is available in many of them, just browse each store to know if they offer this option. Besides, you can read product reviews in such establishments to weigh all the pros and cons of different CBD oils and come to a relevant decision.

Physical Stores:
Apart from online buying options, there are many brick-and-mortar stores where you can check the product in detail and buy a proper oil. This is especially useful for those who only get acquainted with the nature of CBD and want to make sure they buy the right product. If you're not sure which oil type fits you best, shop sellers can give recommendations and advise a worthy product.

Dispensaries:
In states where cannabis can be used recreationally, CBD oils dispensaries can be found almost on every corner. If your state doesn't have significant restrictions and allows to buy CBD without prescriptions, you can go there and make a purchase. But if your place of residence has more limitations, such places will be hardly accessible.
Is
CBD Oil

Legal?

Although CBD Oil and associated products are legal practically in all US states, you need to take into account regulations of your city or state before making the decision to purchase any CBD substance. Check our table below to find out if CBD Oil is legal in your State:
Allowed to consume, store and sell industrial hemp oils for adults over 21
Allow the use of CBD oil for medical purposes, but are forbidden to use it for recreation
Inhibit CBD oils for rest,but allow medical patients if the THC concentration is below 0.3 percent
States that forbid the use and production of CBD oil
Hover on the states for see information
Final Thoughts
Overall, the CBD compound has already been legalized in most states. Besides, according to the Farm Bill, farmers now have official permission to cultivate industrial hemp if they have a special license. Unlike the mind-altering THC cannabinoid, CBD does not cause any psychoactive effects. But is CBD legal in all states? It is available in all US states, except for Idaho, Nebraska, and South Dakota. So far, provided that you live in a state that does not classify as 'red' and order products containing no more than 0.3% of THC, you can be confident that you purchase CBD products legally.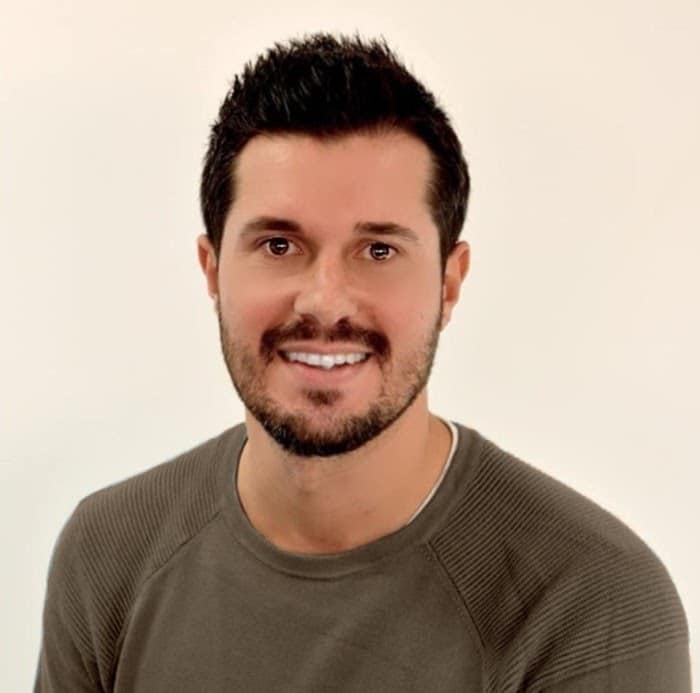 Jamie has more than ten years of experience as a physician assistant. He has always been interested in the healing potential of cannabidiol, especially in its pain relief properties. Jamie considers cannabidiol as a powerful remedy with minimal side effects. He knows how to help users make rational buying decisions based on the unbiased and accurate reviews of CBD products and brands.