Advertiser Disclosure
Our website strives to be honest with clients. That's why we not only place candid reviews but also share this affiliate disclosure with you. We earn money by receiving affiliate commissions. We place the link which leads you right to the manufacturer's e-store where you can buy a product from a reliable brand.
Read our full Affiliate Disclosure
Charlotte's Web Review
Charlotte's Web CBD products are the ultimate solution to many of your well-being problems. The company offers products that can improve your working capabilities, sleep, and social life. This is due to the addition of purely natural components and their powerful qualities. Charlotte's Web CBD oil review will help you get acquainted with the company's story, its most popular products, and their pros and cons in comparison to other CBD goods on the market.  

Go to Charlotte's Web
The Story of Charlotte's Web Company
Charlotte's Web story dates back to 2012, when Paige, the mother of a 5-year old girl Charlotte Figi turned to the Stanley Brothers for help in relieving the health condition of her daughter. The little girl had a rare form of epilepsy that was diagnosed at a very young age. After a long search for an effective treatment, she came to know that a hemp plant derivative is known as cannabidiol, or CBD can help.
At that time, the Stanley Brothers were working on the development of the substance that was made from hemp, had low THC level and high CBD concentration. They were about to call the product "Hippie's Disappointment" since it would have a non-psychotropic effect on a human's mind.
When brothers saw the CBD potency that the substance had on the girl's health, they renamed their proprietary genetics Charlotte's Web and understood that they were on the right path of helping people. From that time, the company's mission did not change.
Today, the Stanley Brothers' motto "Do well by doing good" finds its reflection in the company's philanthropic partnerships with the groups who are important to the company. Their work is measured and focused on one purpose at a time, so the help they provide always reaches its target audience.
Best CBD Reviews
We have selected the best of the best for you
What Can Charlotte's Web CBD Oil Help With?
Charlotte's Web CBD products contain full-spectrum hemp extract that includes all cannabinoids to enhance CBD's health benefits. It is known as the "entourage effect." Since Charlotte's Web CBD products are certified, made from premium quality hemp, and approved by laboratory testing, they can relieve the following conditions efficiently:
Pain
Anxiety  and depression
Inflammation
Autoimmune and neurological conditions
Best Charlotte's Web CBD Products Reviews
Nowadays, the top products of the company include not only CBD hemp oils but also capsules, gummies, and topicals. These are some of the most popular items that CBD users buy from the brand. The company paid special attention to the availability of these CBD products online so that all customers' needs can be met easily. Let's take a closer look at each of them:
Oils
Topicals
Capsules
CBD Oil for Dogs
Balm
Cream
Vape
1. Charlotte's Web CBD Oil

Recommended

Charlotte's Web CBD Oil

Price range:

$24.99 - $239.96

The main product offered by the brand has the most wonderful effect. A hemp plant derivative can help you sleep better, train more effectively, and work productively. Also, the oil has nice flavors that customers enjoy: Lemon Twist, Mint Chocolate, Orange Blossom, and Olive Oil. To feel a fast response from the substance, take it, and relax for a few minutes.

Dosage: 17 mg / 60 mg/ 20 mg/.
Type: full-spectrum (less than 0.3 percent THC) / Isolate (no THC).
Flavors: mint chocolate, lemon twist, orange blossom, and olive oil.

The prices for the oil will surprise you. For as little as $40, you will get a 30ml bottle of hemp oil in CBD concentration of 7 mg per 1 ml. However, if you wish to get a more concentrated product, you can buy a 30ml bottle with 60 mg CBD per 1 ml for $300. Charlotte's Web CBD oil contains approximately 86 mg of hemp extract per mL. The brand offers products that contain 200mg, 500mg, 5000mg of CBD.

2. Charlotte's Web CBD Oil Liquid Capsules

Recommended

Charlotte's Web CBD Oil Liquid Capsules

Features:

Made in USA
Gluten Free
Vegan
Allergen Free

Features:

Made in USA
Gluten Free
Vegan
Allergen Free

Price range:

$35.99 - $74.99

If you want to feel a boost of concentration from your CBD, you can try 15mg Hemp Extract CBD capsules created by local farmers and developers. They will bring you a deeper sense of focus throughout the day, reduce your stress level, and contribute to your fast recovery from the hard workout.
The prices start at $40 per pack with 30 CW Hemp capsules, where each capsule contains 8 mg of CBD. The cost of more concentrated capsules (18 mg CBD per 1 capsule) is $70.

3. Charlotte's Web Hemp Infused Gummies

Recommended

Charlotte's Web Hemp Infused Gummies

Features:

USA Grown Hemp
Natural ingredients

Features:

USA Grown Hemp
Natural ingredients

Price range:

$26.99 - $170.97

The gummies were designed to improve the ration of those who love candies but wish to get something better than caries. Charlotte's Web CBD gummies help regulate your sleep cycles and bring you strength after the training. If you work out often, this product would be a perfect fit for you. One pack contains 60 gummies, each containing 10 mg of CBD.

"Sleep" formula contains a shot of melatonin (it's a natural extract used to help improve sleep quality).

 "Calm" formula contains a boost of L-Theanine and Lemon Balm.

4. Charlotte's Web Hemp-Infused Cream with CBD

Recommended

Charlotte's Web Hemp-Infused Cream with CBD

CBD Potency:

750mg, 300mg

Features:

Ideal for use on sensitive skin
No Animal Testing
Gluten Free
Vegan

Features:

Ideal for use on sensitive skin
No Animal Testing
Gluten Free
Vegan

Price range:

$17.99 - $19.99

Charlotte's Web brand also invented the products that you can not only eat but also apply to your skin. Its creams and balms come in different forms and various fragrances. For instance, Charlotte's Web cream contains aloe and coconut oil that not only nourish your skin but also make it smell fantastical. CW hemp topical recovery cream suits best for dry and tired skin and comes in a tube of 2.5 oz, with 300 mg of CBD per 1 oz.

Dosage: 750 mg CBD / 300 mg CBD
Size: 2.5 oz / 1 oz
Contains: aloe vera, coconut oil, oat extract, sea buckthorn oil, and full-spectrum hemp extract

5. Charlotte's Web Hemp-Infused Balm with CBD

Recommended

Charlotte's Web Hemp-Infused Balm with CBD

CBD Potency:

150mg / 450mg

Features:

Non-GMO
Gluten free
Cruelty free

Features:

Non-GMO
Gluten free
Cruelty free

Price range:

$14.99 - $39.99

Charlotte's Web skin balm is a good choice for daily skincare too. It comes in 1.5 oz and 0.5 oz tins and contains essential cannabis oil, vitamin E, and shea butter to make your skin look beautiful. The concentration of 300 mg of CBD per 1 oz maximizes the moisturizing effect dramatically.

Dosage: 150 mg CBD / 450 mg CBD
Size: 0.5 oz / 1.5 oz
Usage: take on smaller, specific areas like the knuckles

6. Charlotte's Web CBD Oil for Dogs

Recommended

Charlotte's Web CBD Oil for Dogs

Features:

Non-GMO
Quality Tested 20+ Times
No Harsh Chemicals or Pesticides

Features:

Non-GMO
Quality Tested 20+ Times
No Harsh Chemicals or Pesticides

Have you found your puppy sad and tired lately? There is a solution developed by Charlotte's Web for them too. All you have to do is give your pet CBD oil for dogs. It improves the pet's overall condition. The use of this product is simple: the oil should be added to the dog food so that the pet would not even notice it there. This oil comes in one chicken flavor only. There is also an unflavored oil which you can try and see which one is more suitable for your puppy.

Size: 30 chews / 60 chews
Flavors: chicken
Includes: elderberry, vitamin E, and DHA
Charlotte's Web CBD Oil Reviews: Effectiveness
Charlotte's Web offers over 100 CBD products in more than ten categories. According to thousands of Charlotte's Web CBD oil reviews, its products show 99% efficiency against ailments typically treated with CBD products. Thus, more than 3,000 customers rated Charlotte's Web products 4.95/5. Thus, Charlotte's Web consumers report significant improvement in their conditions and the overall quality of life.
The brand's products work very quickly, instantly providing the desired relief. What is more, 99% of Charlotte's Web clients don't register any side effects. Therefore, thousands of positive customer reviews prove that Charlotte's Web CBD works efficiently.
What Products Do They Specialize In?
Charlotte's Web offers a wide range of CBD products, including:
CBD Oils
Charlotte's Web sells premium quality full-spectrum hemp oil tinctures with customizable flavors and sizes. When applied sublingually, CBD oil tinctures are absorbed fast and thus release CBD's beneficial properties in a matter of minutes. Charlotte's Web CBD tinctures are highly potent, which makes them a preferable treatment not only for mild but also for medium and severe ailments.
CBD Isolates
Charlotte's Web CBD isolate will perfectly suit all those who prefer the purest CBD products. Each CBD isolate product contains zero THC, allowing people with high sensitivity to THC benefit from CBD treatment to the fullest. Each product contains no more than a dozen THC molecules per million, which is virtually undetectable on any THC test system.
What is more, Charlotte's Web CBD isolate comes in the form of a convenient bottle with a dropper, so you can easily incorporate it into your daily routine.
CBD Gummies
Charlotte's Web offers tasty chewable CBD gummies for pain relief and sleep improvement. Thus, Charlotte's Web CBD gummies for better sleep combine natural cannabinoids and melatonin to promote healthy sleep, regulate wake/sleep cycle, and ensure energetic morning wake-up.
CBD gummies are super convenient in terms of dosing and application. Thus, each piece contains a fixed CBD amount. Moreover, Charlotte's Web CBD gummies are naturally flavored with fruit and vegetable juice, combining a tasty snack and helpful medicine.
CBD Capsules
If you prefer gulping a couple of pills over dropping oil under your tongue, you can opt for Charlotte's Web CBD capsules. They are super easy to swallow and store in your pill organizer. What is more, Charlotte's Web CBD dosage for capsules is easily manageable since each piece contains a carefully measured CBD amount.
CBD Topicals
You can use Charlotte's Web CBD topicals to soothe joint inflammation, reduce muscle soreness, treat headaches, etc. The brand offers a wide range of CBD topicals, including convenient roll-ons, sprays, gels, creams, balms, and ointment.
CBD Oil for Dogs
If you want to help your pet sleep better or improve joint health after many hours playing in the backyard, you can opt for Charlotte's Web CBD hemp oil for dogs. The company features several product lines for dogs, including tasty chews, CBD tinctures, and balms.
Benefits of Charlotte's Web CBD Products

Charlotte's Web Hemp products differ from others in view of several critical reasons.

Time-tested history

This Charlotte's Web Original Formula CBD Oil has a powerful effect and it was further taken into account for CBD promotion.

Certification

Every company's item has the approval seal from US Hemp Authority and Stanley Brother's company has been accredited for "A" rating with the Better Business Bureau, so a customer can make sure that the product is safe and has no toxic effect on the human's consciousness.

Webstore

The company not only sells its products through the e-store but also offers a Product Finder questionnaire that helps the visitor understand what item would best fit their needs.

Guarantees
Charlotte's Web CBD Negatives
Design of the bottles
The customers complained about the dark color of the dropper that makes it harder to see how much of the substance is left inside while pouring it.
Prices
Although they may seem high enough, one has to pay attention to the CBD concentration that Charlotte's Web products have. It is one of the richest on the market today, while the range of flavors is one of the most versatile too.
Is Charlotte's Web Hemp Oil Legal?
The 2018 Farm Bill has allowed hemp cultivation for commercial purposes. It means that according to this law, hemp products containing no more than 0.3% THC are permitted for commercial use. Charlotte's Web is approved by third-party laboratory testing, which means that its products contain less than 0.3% THC. The company has always been focused on transparency and premium quality.
Is Charlotte's Web CBD oil legal? Hemp-derived CBD products including topicals, gummies, capsules (with less than 0.3% THC) are legal on the federal level but are still illegal under some state laws. Marijuana or weed CBD products are illegal on the federal level but are legal under some state laws you can check at our States Map. Find out more about CBD legal states.
Due to this, the brand tests the soil to ensure it is free of unwanted inclusions, monitors the phytocannabinoid profile of plants as they grow, and carries out plenty of final product testing. You can also find a certificate of analysis for each product on the Charlotte's Web website.
What is more, this brand is certified by the US Hemp Authority, which means its products meet the strictest standards of hemp cultivation and processing. Thus, Charlotte's Web is an entirely legal brand that meets all hemp quality standards.
How To Use Charlottes web Coupon Code & Promo Codes
Charlottes web offers a bunch of opportunities for customers to save money on orders. A Charlottes web cbd coupon is one of such opportunities, and it is very easy to apply. Here is what you should do if you want to redeem a code. First, go to the website and shop for the products you would like to buy. Afterward, you may add all the products to the shopping bag. Once you are finished adding products to your shopping cart, you can review them and find a coupon code field right below the products in your cart. Enter the code in the mentioned field and proceed by clicking the "apply" button. If you've typed a valid Charlottes web discount code, you will get a notification that your code has been successfully applied. Finally, you can execute a check-out.

Final Comment
If you are new to the world of CBD products, you might have felt confused about a lot of reviews over the Internet advertising the same thing. You may wonder is Charlotte's Web hemp oil the same as CBD oil. The answer is both CBD Oil and hemp oil come from the same plant, but from the different parts of it, therefore CBD oil is rich for cannabidiol, and Charlotte's Web CBD oils contain a variety of beneficial phytocannabinoids. Helping you choose the most quality CBD oil – that's the reason why we decided to prepare this review. As Charlotte's Web CBD products are still the safest to use and have high recognition in the world, you will not regret trying them out.
FAQ
How much can I save with a promo code? Is there any dollar limit?

As a rule, coupon codes offer percentage discounts, meaning that you can apply coupon codes to as many products as you want. Therefore, there is no limitation with regard to the maximum price you can save applying a Charlotte's web coupon.
Is it possible to find Charlotte's web Coupons on Reddit?

You can use Reddit to search for available Charlotte's web coupon code. However, it might be more efficient if you use specialized websites that focus on collecting coupon codes specifically.
Does Charlotte's web run a Military Discount Program?

Yes, Charlotte's web has a military discount program. It implies a 15% discount of the following Charlotte's web products: topical creams and balms, liquid capsules, 7, 17, and 60 mg hemp extract.
Can I get free shipping with Charlotte's web Codes?

Charlotte's web offers free shipping for orders over $74.99. However, this applies to orders within the US. If you order in subscription, Charlotte's web offers a free 2-day shipping.
Do these Charlotte's web coupon codes expire?

Some coupon codes have an expiration date and are valid only during a specific amount of time. But some coupons never expire and have no due date in their description. This means that such coupons can be applied today, in a month, or in several years.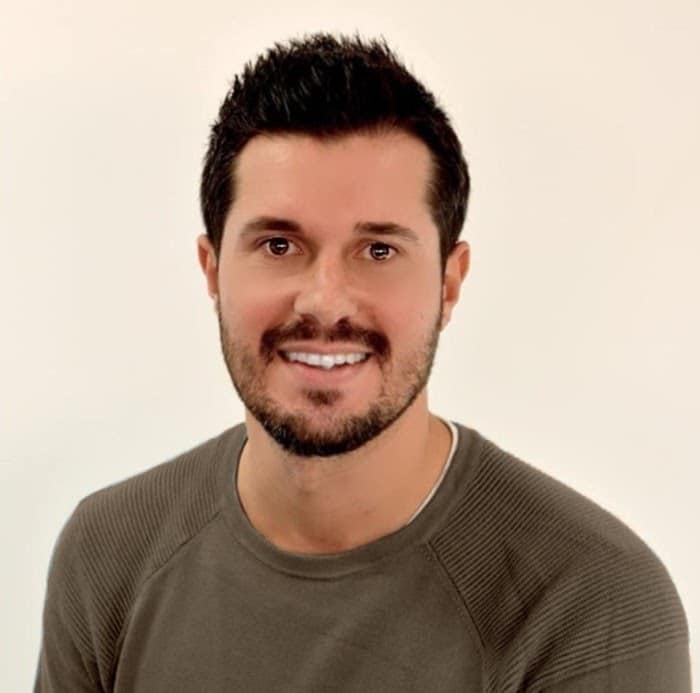 Jamie has more than ten years of experience as a physician assistant. He has always been interested in the healing potential of cannabidiol, especially in its pain relief properties. Jamie considers cannabidiol as a powerful remedy with minimal side effects. He knows how to help users make rational buying decisions based on the unbiased and accurate reviews of CBD products and brands.
User Reviews
I use Charlotte's Web CBD Oil daily & I love it. It has helped me in so many ways, It's hard to explain.
Absolutely love this product!
Less stress, more energy. I would definitely recommend this product. I have tried others, but this one works best for me.
Show more reviews