Advertiser Disclosure
Our website strives to be honest with clients. That's why we not only place candid reviews but also share this affiliate disclosure with you. We earn money by receiving affiliate commissions. We place the link which leads you right to the manufacturer's e-store where you can buy a product from a reliable brand.
Read our full Affiliate Disclosure
TryTheCBD Review
Try The CBD is a market leader in CBD. Based in Colorado, Try The CBD are in a fortunate position for pioneering hemp and cannabis production and manufacture. Colorado was one of the first states to legalize cannabis, hemp, and as a corollary, CBD.

As a consequence of this, strict rules and regulations are in place to ensure the hemp and cannabis used in the process are of a world-class standard. Legalization means ample testing, quality control, and standardization.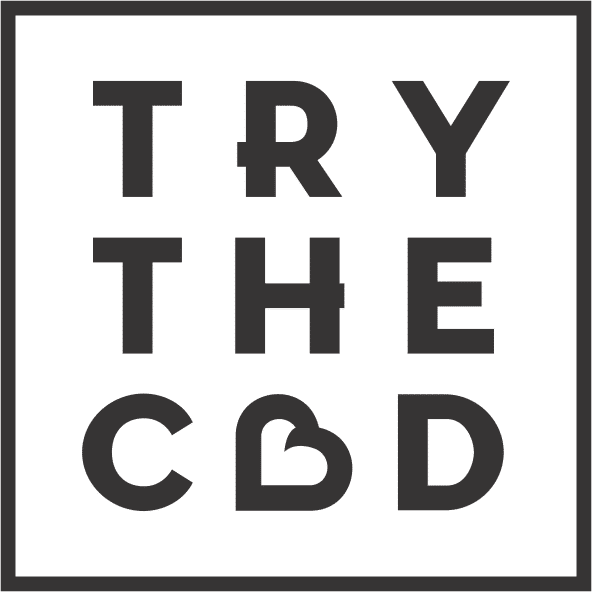 Go to Try The CBD
TryTheCBD Brand Overview
Having been featured in Forbes, Allure, Yahoo, and industry media stalwarts Leafly and Ministry of Hemp, Try The CBD is doing very well for themselves. This success comes from the use of 100% natural and non-GMO hemp. The choice of hemp means that TryTheCBD products are legal in all 50 states. For those unaware, this is because their hemp contains less than the legal THC limit, that is to say, under 0.3%. All products available from the brand get tests from independent third-party laboratories. The testing process accounts for purity and potency, the presence of pesticides and heavy metals.
Try The CBD uses CO2 extraction as their means of getting the good stuff from the plant matter. Under certain conditions, carbon dioxide acts as a solvent, although it isn't a true solvent. This method of extraction is expensive – hence why you may pay more on average at Try The CBD than other suppliers. Still, this extraction method has high regard for being the safest and most effective means of extraction currently in use.
Best CBD Reviews
We have selected the best of the best for you
Try The CBD Brand Highlights
Try The CBD have a lot going for their brand. From their prime location to the quality hemp used in manufacture. Try The CBD also stock an extensive range of products – from the classic tinctures and oils to more enjoyable and quirky items like CBD gummies and softgels.
If you're interested in starting a CBD-based business, they also sell their hemp oil and base materials on a wholesale level, as well as opening an authorized resellers program. The discounts and plans available for chronic illness sufferers and veterans also make the brand a competitive choice.
Pros:
Colorado-based with access to some of the best industrial hemp anywhere in the world
Use of GMO-free hemp, which is third-party tested for heavy metals and pesticide content.
Every conceivable method of consuming CBD is available.
All products are guaranteed non-psychoactive in nature and under the legal threshold of 0.3% THC.
Earn reward points with every purchase via Try The CBD's online store; much like a coupon
TryTheCBD Negatives
Potential
No international sales or shipping
Company's story
Not a lot of information on who the company is, who the founders are, and what motivates the operation
Try The CBD Review: Top 6 Best Products
1. CBD Tincture by TryTheCBD

Recommended

CBD Tincture by TryTheCBD

CBD Type:

Full-Spectrum CO2 Extraction

CBD Potency:

500mg – 3000mg

Features:

CO2 extraction
THC-free
Lab-tested
Organic and pesticide-free natural

Features:

CO2 extraction
THC-free
Lab-tested
Organic and pesticide-free natural

Price range:

$34.99 - $234.99

This tincture, made using Full Spectrum CBD oil and a carried medium called MCT oil, is superb. All ingredients are pure and natural, meaning a minimal risk of consuming something untoward. For instance, MCT oil is an extract from coconut. Try The CBD goes further than other brands and includes a QR code on each of their items. Scanning it using your smartphone camera will take you to a web page to get the full results from the laboratory test. Full Spectrum CBD oil from Try The CBD is available in four different strengths, starting at 500mg per bottle and working up to 3000mg. There is one version available containing no THC at all; their THC-free version has 1000mg of CBD within the bottle and is towards the bottom end of their price range.

Enjoying the maximum benefits of CBD requires some trial and error. Tinctures are a superb way to control dosage and experiment with what works for you. It's possible to take a dose by merely shaking the bottle and dropping the required amount under your tongue. Be sure to hold it there for about half a minute for proper absorption. Although tinctures tend to have a mild and earthy taste, it's ok to mix into food and drinks if the taste is not for you. However, consuming solids can affect how potent a dose is; we'd encourage you to hold your nose and try it under the tongue first, and then, perhaps, move to a liquid medium.

Features:

Uses CO2 extraction for the purest and most complete end-product, bringing on the entourage effect of good full-spectrum CBD
The product is already under the threshold of THC, but there is a THC-free version available too.
All products are tested by a laboratory with no ties to the company, assuring independence and quality control for your peace of mind.
Made from organic and pesticide-free natural, industrial hemp grown in the great state of Colorado, the first in the country to legalize it.

Pros:

A range of strengths is available for users with varying needs.
Has a well-designed tincture bottle with easy to use instructions; giving an accurate way to find your desired dose
Helps users suffering from pain to get a proper night's sleep

Cons:

Lacks the large bottle sizes some may prefer, these bottles hold around a month's supply at a time.
No choice of flavors available at the time of writing

2. CBD capsules by TryTheCBD

Recommended

CBD capsules by TryTheCBD

CBD Type:

Full-Spectrum CO2 Extraction

Features:

Free from flavor and odor
Super easy to consume

Features:

Free from flavor and odor
Super easy to consume

Price range:

$49.99 - $94.99

CBD capsules are a simple and effective way to take this supplement. TryTheCBD's capsules are available in Full-Spectrum and THC-free modes. Pills, or capsules, are a great way of encouraging older friends and family to try CBD, as they have no smell or taste; some find even the smell of hemp as a little too overwhelming.

Features:

These capsules are completely free from flavor and odor. They're super easy to consume and require nothing more than swallowing them; who has time to stand and wash their mouth out with a tincture?

Pros:

More comfortable to take while traveling or away from home, no mess, no strange questions at the airport, and no need to measure out doses
Quick and straightforward to take, while a tincture requires up to 30 seconds of sublingual contact, a capsule can be swallowed and forgotten about
Simple to store and can live in a pill-box on your bedside table
Taking a capsule will encourage you to drink more water for washing down the supplement.

Cons:

Only available in 25mg strength capsules. Meaning these capsules are an ineffective way to take a larger dose of CBD than a tincture.
More expensive per mg of CBD than other forms, this is due to the manufacturing process, but also you pay for convenience.

3. CBD Cream and CBD Topicals by TryTheCBD

Recommended

CBD Cream and CBD Topicals by TryTheCBD

CBD Type:

Full-Spectrum CO2 Extraction

Features:

Super easy to consume
Non-GMO

Features:

Super easy to consume
Non-GMO

Price range:

$7.99 - $49.99

TryTheCBD produces not one, not two, but five different kinds of cream and

topical CBD products

. They are; a balm, a soothing muscle gel, lip balm, rescue butter, and massage oil. These products are becoming increasingly popular with athletes, of all standards, for their ability to soothe aching muscles and joints after exertion or injury. Amazingly CBD is available through the skin and can offer direct relief to whatever is ailing you.

Features:

With 500mg of CBD in each product, these are some of the most potent and competitively priced topicals available now.
Essential oils and delicate botanicals give each topical an alluring scent and texture.
Beat back the years by utilizing the moisturizing and anti-aging properties of topical CBD.

Pros:

CBD balms work directly on the skin to moisturize and provide anti-inflammatory effects
All balms and salves use a stunning variety of natural, organic ingredients.
No GMO content is found in the product, backed up through rigorous testing and quality control.

Cons:

Dosing the correct amount can be difficult, and it is easy to use too much (not that this will harm anything except your bank balance).
These products need to be stored safely away from children, as with any medication or beauty product.

4. CBD vape oil by TryTheCBD

Recommended

CBD vape oil by TryTheCBD

CBD Potency:

1000mg – 3000mg

Features:

Zero THC & Nicotine
Third-party lab tested

Features:

Zero THC & Nicotine
Third-party lab tested

Price range:

$49.99 - $149.99

CBD Vape oil

, or vape juice, is something that must come from a reputable seller. Thankfully TryTheCBD is just the place. They use stringent lab testing and are based, as previously noted, in Colorado - the home of the burgeoning hemp and marijuana industry.

TryTheCBD's vape juice is available in 1000mg or 3000mg strength and uses MCT oil as its carrier medium.

Features:

The vape juice is available in ten different strains, from the classic OG Kush to novel flavors like Gelato. Users who are moving away from psychoactive vapes can still enjoy their favorite flavors.
The CBD floats in MCT oil, which is food-standard approved and chemically inclined to make more cannabinoids available for your body.
This vape juice is THC and nicotine-free, meaning you can enjoy the benefits without risking liberty or addiction

Pros:

Thanks to the pure ingredients, this vape juice is suitable for sublingual consumption, just like a tincture.
Many different flavors are available, giving you an ample choice so you'll never get bored.
The oil is tested by a third-party and comes back clean, with no additives like PG, VC, or the dreaded Vitamin E acetate.

Cons:

Vaping isn't 100% safe. Some users may find the process of vaping intolerable on their lungs.
Dosing can be challenging to understand at first. The mg/ml split isn't very intuitive, but puffing on a vape to find your desired dose is easy.

5. CBD Gummies by TryTheCBD

Recommended

CBD Gummies by TryTheCBD

Features:

Vegan
Gluten Free
Non – Psychoactive
Non – GMO

Features:

Vegan
Gluten Free
Non – Psychoactive
Non – GMO

Price range:

$29.99 - $49.99

Gummies are an increasingly popular means of imbibing CBD. They take many of us back to the days of chewable vitamins we ate when we were children. These gummies are certified vegan and contain 10mg or 30mg of CBD per serving. It isn't a super high amount, and we wouldn't recommend them for trying to manage severe pain, but they still have a use in terms of relaxation and anti-inflammation.

Features:

As it is a candy, the gummies contain a range of ingredients; cane sugar, tapioca syrup, grape juice, annatto, turmeric, and black carrot extract. All these are vegan and gluten-free.
Made using CBD isolate, rather than full-spectrum CBD, so that means you won't feel the "Entourage Effect"

Pros:

Available in two strengths, one higher at 30mg and one lower at 10mg
Vegan and gluten-free
Sweet tasting and backed up by third-party testing; these aren't some gas station "gummies."
These gummies also act as a source of vitamin C

Cons:

More of a fun supplement than a way to treat chronic pain and other conditions.
Only available in two strengths, 10mg or 30mg
Made using CBD Isolate, not a full-spectrum extract

6. CBD vape pen by TryTheCBD

Recommended

CBD vape pen by TryTheCBD

CBD Potency:

2000mg – 3000mg

Features:

No THC or psychoactive
Pure and non-crystalizing, distilled form of CBD

Features:

No THC or psychoactive
Pure and non-crystalizing, distilled form of CBD

Price range:

$27.99 - $34.99

In addition to the vape oil sold by TryTheCBD, they also stock a range of disposable vape pens.

Vape pens

are low-cost and low-commitment, a great way to try vaping before making a substantial outlay on a quality vape pen.

Features:

The vape features a host of terpenes. CBD, TEC Temper, and other natural plant-derived terpenes add flavor. There is no THC or psychoactive quality found when using this pen
The oil contains a pure and non-crystalizing, distilled form of CBD. The pen includes an excellent range of terpene profiles in addition to CBD, CBG, CBN, and many other terps are bioavailable.
Control your dose by taking a couple of hits and then wait and see how you feel, perfect for relaxing in the bath or on the beach.

Pros:

Disposable, but chargeable, if you happen to lose the pen and discover it weeks later, all is not lost. You can recharge it and get the full juice content.
Available in a variety of flavors, which mimic classic marijuana strains without any of the psychoactive properties - just relaxing and soothing CBD
Studies show that vaping is far safer than combustible smoking. Some suggested figures say by at least 95%.

Cons:

Disposable products are not great for the environment.
Some of the compounds in vape oils can provoke allergic reactions in users. Consult your physician before making any decisions about trying vaping.
Where to Buy TryTheCBD Products
CBD is a legal and safe form supplement. Many of the CBD effects on the body have been, or are currently undergoing, thorough testing to understand their action and influence.
Buying from trustworthy sellers is essential at the moment, as the market is still lacking some regulation. Responsible sellers will always provide up to date lab test results on their products and have a support team willing to guide you and your CBD journey.
Benefits of TryTheCBD

TryTheCBD products are available through their website and some authorized resellers.

Brand reputation

Brand reputation is crucial. Buy local or from a company based in a state with relevant laws surrounding the use of hemp and marijuana.

Potency

Some consuming methods are more comfortable than others. Tinctures allow you to control potency finely, and items like gummies give you a defined set amount.

Method of extraction

Full-spectrum, broad-spectrum these are the most desired forms of extraction as they include not only CBD but an 'Entourage' of other terpenes.

Hemp source

Ideally, hemp will be grown within the US and in a GMO-free manner.

3rd Party Lab Tests

Lab tests make or break CBD companies, so make sure you can find current reports on their products and that they're from a reputable testing company – Google is your friend.
TryTheCBD Coupons and Promo Codes: How to Use Them
TryTheCBD offers users to start their CBD journey with attractive discounts. A customer just has to pick the necessary hemp-extracted products on their website and use a TryTheCBD coupon. A total sum will be reduced depending on the size of a discount brought by a promo code. The best thing about it is that with a Try The CBD coupon a customer doesn't have to wait for sale any longer.
There's nothing easier than using a discount coupon. Find a button with a Try The CBD coupon code and press it to copy the text. Once you've copied a promo code, you'll have to go to the TryTheCBD site and choose products from the offered selection. You can look at the products you've chosen in a customer cart. If you aren't going to buy anything else, press the "Proceed to Checkout" button. Click the link above the billing details to enter your promo code. The TryTheCBD discount will be activated after applying a coupon.

Final thoughts on TryTheCBD Review
TryTheCBD goes to great lengths in sourcing quality USA-grown hemp and uses external laboratories to ensure substantial safety measures run through their supply chain. Some of their products may run on the expensive side, but their balms and salves are highly regarded and value for money. Hopefully, this trythecbd review has illuminated you on the brand's positives and the benefits of CBD
FAQ
Is Try the CBD legit?

TryTheCBD is legit, with thousands of Instagram followers and plenty of user testimonials available for each product (see the bottom of each page for reviews and pictures from happy users). Try the CBD reviews found elsewhere on the internet too.
Is Try The CBD a good brand?

TryTheCBD is based in Colorado and has extensive offers and products available, their range of topicals is one of the best on the market, and they take pride in their hemp quality.
How to use a Try the CBD vape pen?

Simply puff away, the vape pen is ready to go with no set up required. If you lose it before you finish it, you'll be able to charge it and get every last drop.
Is the dollar sum I can save with a TryTheCBD coupon limited?

TryTheCBD offers a variety of coupons bringing different discounts. A customer can reduce their total order sum by 10%, 20%, or even more. To know how much money you can save, it's better to read the conditions of a TryTheCBD coupon.
Are there TryTheCBD coupons available on Reddit?

Chances are some of the users offer their TryTheCBD coupons on Reddit. But there are other ways to get a promo code than waiting until someone shares a post with a coupon.
Does TryTheCBD have discounts for veterans and military personnel?

TryTheCBD offers a 30% discount to veterans and military personnel. This discount can't be applied to products that are already on sale. A user has to provide a copy of their ID or any other document proving that they belong to veterans and military personnel.
Will free shipping become available after applying a TryTheCBD coupon?

TryTheCBD coupons come with different conditions. Chances are you'll get a promo code unlocking free shipping.
When do TryTheCBD coupons expire?

You can find the expiration date among the details provided with a TryTheCBD coupon.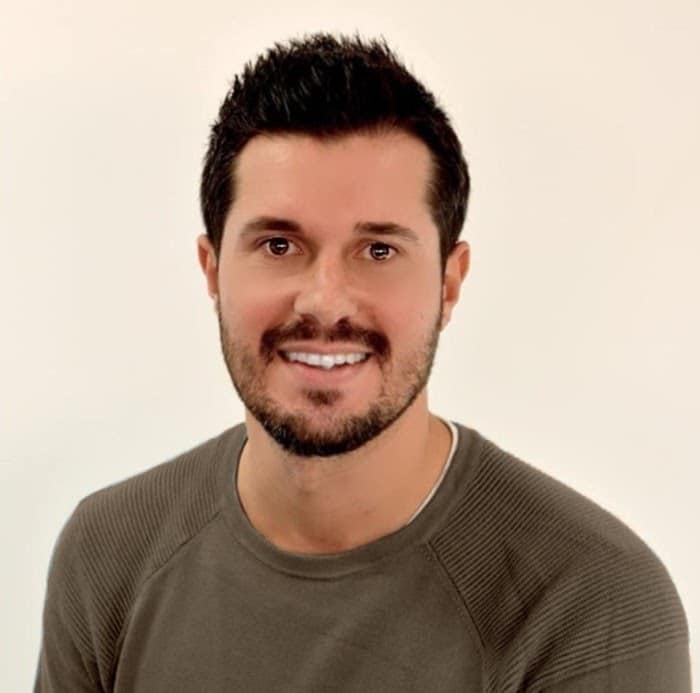 Jamie has more than ten years of experience as a physician assistant. He has always been interested in the healing potential of cannabidiol, especially in its pain relief properties. Jamie considers cannabidiol as a powerful remedy with minimal side effects. He knows how to help users make rational buying decisions based on the unbiased and accurate reviews of CBD products and brands.
User Reviews
My earlier CBD brand caused me something close to a smoker's cough. I always vape my CBD, that is true! However, what I had known of CBD was that it has no side effects usually. So after trying for about 3 months, I finally changed my brand. This time it was trythecbd. And the problem is gone. And the oil is efficient in keeping me stress free.
I love your shatters Trythecbd! I just finished my fist order and you are on your way to getting another, even bigger order from me very soon. I never thought something so natural could produce some so soothing effects on the mind. I am not concerned as to how it affects the body as I am all fit and fine. But the way it makes me feel in the head is worth mentioning. So light and so good. I think it is beyond words!
This works guys! I am sold on this totally. No chance that it will not be helpful. TrytheCBD is one amazing brand that happened to the CBD industry and the users. If you are using something else, quit that for a while and try this out. You will not regret. And it is affordable too! Not just the lollipop of the elite and the impressing, even normal middle class like us can afford it easily.
Show more reviews