Advertiser Disclosure
Our website strives to be honest with clients. That's why we not only place candid reviews but also share this affiliate disclosure with you. We earn money by receiving affiliate commissions. We place the link which leads you right to the manufacturer's e-store where you can buy a product from a reliable brand.
Read our full Affiliate Disclosure
R + R Medicinals Review
R+R Medicinals is a CBD brand based in Aurora, Colorado. They use organically grown hemp to produce a range of products featuring CBD as the main ingredient. Certified in late 2019 by the US Hemp Authority, R+R use chemical-free hemp. From this source material, R&R Medicinals produce and stock five different forms of CBD products. In this R&R Medicinals, you will find out the basics of their products: cream, edible gummies, tinctures, softgels, and pet products.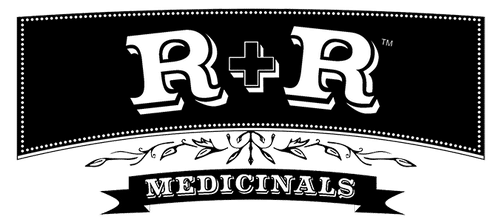 Go to R + R Medicinals
Brand Highlights
What's reassuring about R+R Medicinals is that they test each batch of their product for purity, except it isn't 'them' doing the testing. R&R send off their samples to a third-party testing facility and go beyond industry-standard norms to analyze potency in addition to pesticide, solvent, heavy metal, and microbial presence in their products. R&R also publishes test results on each product page for reference.
R&R Medicinals Summary
These are some of the most enjoyable and effective products coming from R+R Medicinals at the moment. All the products contain extracts of organic hemp.
R&R Medicinals Pros

Third-party testing of products encompassing several extra tests

Extensive learning materials on their website for informed decision-making

Discounts available for referrals via rewards programs and also for veterans.
R&R Medicinals Cons
Shipping not available outside the USA
Small, yet simple range of products
Best CBD Reviews
We have selected the best of the best for you
Top 5 Best Products from R + R Medicinals
Where to Buy R + R Medicinals CBD Products
Purchasing CBD requires looking for a brand with a solid reputation, as there are some suppliers out there who will use a more flawed product combined with powerful marketing to convince you to buy something inferior.
CBD is a safe compound. In many jurisdictions, CBD is legal, including places where THC may not be (check out CBD legal states). Despite this, ensure your safety by only purchasing from sellers who are trustworthy and will share their lab results – even better if there are third-party lab results available.
R+R Medicinals do offer third-party lab test results and are available through direct purchase on their website and other suppliers. They use a full-spectrum method of extraction, ensuring access to terpenes and other compounds to create what is called the "entourage effect".
Potency differs from product to product; some of them with a high concentration of CBD in the overall volume will be more potent than those with a low concentration in the same volume. Simply divide the CBD content by the volume to get an idea of potency.
Quality hemp sources are essential too. The growing conditions of the crop determine how good CBD will end up being.
Final thoughts on R + R Medicinals Review
R+R Medicinals is a small company based in Aurora, Colorado. Their website is easy to use, and they're very open with the test results of their products. Overselling is not their style. Unfortunately, customers outside the US will have to shop elsewhere since shipment across the globe is not available. If you want to support a small independent company, R&R would be a good one to pick. Keep an eye out on their social media for sale news and any coupons relating to special offers.
FAQ
Is R + R Medicinals a good brand?

R+R Medicinals is a good brand, their simple product range doesn't go crazy with new ideas, but the products are of high quality.
Is the R + R Medicinals legit?

R+R Medicinals is indeed a legit brand. They offer subscription services as well as discounts for veterans. Their products are tested by third-party laboratories and the results are shared openly with users.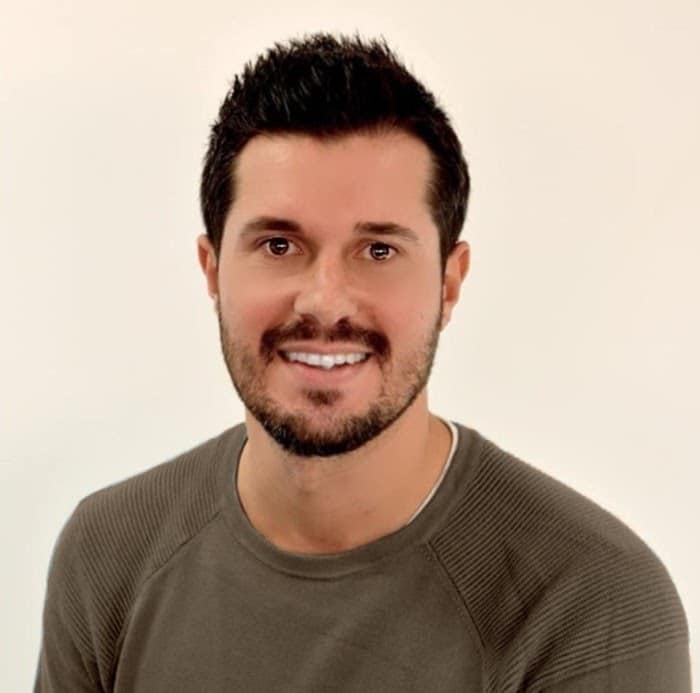 Jamie has more than ten years of experience as a physician assistant. He has always been interested in the healing potential of cannabidiol, especially in its pain relief properties. Jamie considers cannabidiol as a powerful remedy with minimal side effects. He knows how to help users make rational buying decisions based on the unbiased and accurate reviews of CBD products and brands.
User Reviews
Love this product. Helps in a big way with my anxiety, stress levels and physical pain. I prefer it to muscle relaxant and anxiety medication. I've tried other CBD products in the past with minimal relief, so I was happily surprised and will continue to use this. Highly recommend.
I ordered the Mint 2500 mg Tincture. It is a strong flavor, but works GREAT! From the first dose, I slept all night without waking up. I use this product to help with insomnia and depression/anxiety relief and it works wonderfully! Thank you R R! I needed this great product. I will be ordering again and trying other products from you too.
I bought the pet CBD for my dog who has high anxiety and it really helps to calm him down. I can tell a real difference when he doesn't have it and have already purchased multiple bottles and will continue
Show more reviews