Advertiser Disclosure
Our website strives to be honest with clients. That's why we not only place candid reviews but also share this affiliate disclosure with you. We earn money by receiving affiliate commissions. We place the link which leads you right to the manufacturer's e-store where you can buy a product from a reliable brand.
Read our full Affiliate Disclosure
FAB CBD Review
Fab CBD is a young company in the cannabinoid industry which makes every single effort to improve its quality. Thanks to the high commitment and transparency that the company demonstrates, it has recently won the hearts of many loyal customers.

Go to FAB CBD
What is FAB CBD: Company Story
About more than two years, Fab CBD has been successfully promoting healthy and carefree living by supplying thousands of customers with CBD. Since the establishment in 2017, it has been serving the purpose of making hemp benefits easily accessible for everyone who needs the product.
By establishing a unique bond with a customer as well as delivering only top quality hemp products, the company strives to pioneer a generation living a wellness lifestyle. If you dig a little deeper, you will realize that Fab commits itself fully to innovation and science to help the current generation become healthier and stronger.
The most impressive thing about the company is the team's belief that working on personal development and growth is the primary step towards a healthier generation. It continuously involves itself into the community and helps with charities. Most importantly, it is represented by an incredible Fab CBD product lineupwith the quality than can't be questioned.
Best CBD Reviews
We have selected the best of the best for you
FAB CBD Products
The company has a streamlined Fab CBD's product selection that includes oil tinctures, topicals, chews, vape pens, and CBD for canine friends. Even though the product line is not diverse, all products are undeniably peculiar. In particular, Fab CBD products fairly deserve to be claimed as a perfect blend of quality, price, and strength.
Oil
Vape Pen
Topicals
Edibles
CBD for Pets
1. FAB CBD Oil

Recommended

FAB CBD Oil

CBD Potency:

300mg, 600mg, 1200 mg

Features:

CO2 extraction
Premium quality

Features:

CO2 extraction
Premium quality

Nothing but premium hemp is used to create Fab CBD oil drops that are available in five different tempting tastes: vanilla, berry, mint, citrus, and, of course, natural flavor. No matter what strength you require, there is always the one for you. You may opt for choosing a 300 mg strength for mild effects and better stress management, or 1200 mg dosage to treat a specific condition or relieve pain. Below are some of the highlights that the brand's oil has:

different strengths available (300 mg, 600 mg, and 1200 mg)
the convenient dropper that makes it easy to get the exact strength
pleasant flavors
fractionated coconut oil and CBD are the only ingredients
the CO2 extraction method and premium quality

Just like with any oil drops, you just need to take them sublingually or add it to your meal. The convenient consumption combined with visible effects makes the product so loved among customers.

2. FAB CBD Edibles

Recommended

FAB CBD Edibles

Features:

THC-free
Non-GMO
Vegan
Gluten-free

Features:

THC-free
Non-GMO
Vegan
Gluten-free

There is no doubt that edibles are commonly preferred since they both maintain your health and alleviate hunger. Fab CBD Chews are a delicious snack and a dietary supplement that offer the easiest way to add some CBD to your dietary routine. Since you hardly can carry CBD oil with you, you can purchase these fruit-flavored snacks and take them on the go to remove the pain or just relax when you need.
These vegan, THC-free, non-GMO edibles contain a total of 750 mg CBD in one jar. It means that each of Fab CBD gummies delivers 25 mg of CBD to your endocannabinoid system. You can be certain that the product is free of THC since gummies are made with CBD isolate without any traces of tetrahydrocannabinol. Another argument for buying Fab edibles implies the absence of any artificial flavors.

3. Fab CBD Topicals

Recommended

Fab CBD Topicals

Features:

Non-GMO
Organic
Pesticides Free

Features:

Non-GMO
Organic
Pesticides Free

Topicals can be salvation when it comes to treating inflammationor managing annoying pain. CBD topicals perfectly cope with joint problems and muscle ache as well as promote skin hydration and revitalization. 600 mg of Fab CBD muscle and joint topical cream is just what your sore muscles and tired skin need.
Thanks to ingredients' healing properties, CBD topical cream easily deals with dehydrated and cracked skin by soothing and moisturizing it like no other balm. Olive oil, coconut butter, and aloe vera possess incredible properties that let you forget about problematic skin forever.

4. Fab CBD Dog Treats

Recommended

Fab CBD Dog Treats

Features:

Organic
Pesticides Free
Non-GMO

Features:

Organic
Pesticides Free
Non-GMO

Fab CBD Dog Treats Our canine friends often lack nutrients to stay healthy and calm. Since many pets experience anxiety, separation issues, and health problems, it is essential to show them multiple benefits of CBD.
CBD dog treats are free of soy, dairy, corn, and wheat. Instead, they are rich in terpenes that can enhance your pup's wellbeing. Whether you want to boost your pet's immune system or maintain its coat, you will instantly find the right product for your dog.
Don't worry about the intake – delicious salmon, chicken, and peanut butter flavors will make your dog crave it!

5. Fab CBD Vape Pen

Recommended

Each CBD pen contains 125 servings, and each of them gives you an unforgettable experience. Pens are free of propylene glycol and vegetable glycerin, which makes them indeed attractive in terms of the absence of health hazards. You may buy either active or calm vape pen. Set your sights on this product if you want to experience an immediate effect as such mode of intake allows CBD to enter your bloodstream quickly.
FAB CBD Highlights

FAB CBD provides many advantages:

Great Value & Fair Price

Buying CBD products can affect your financial situation since such products are relatively expensive. But Fab CBD sets moderate prices and makes their products available for everyone who needs them. As an example, prices for CBD oil drops are approximately 15-20% lower than the market average. But the company does not fall short in terms of the product's effect and overall quality.

Potency

CBD oils that the company sells range from 300 mg to 1200 mg strength. Such a potency makes oils and edibles available for everyone who seeks appropriate CBD strength. If you are not an experienced user yet, or if you just want to give CBD products a try, you can choose the lowest strength and gradually see how it works. To experience a full spectrum of health benefits that CBD provides, larger potency is just what you need.

Quality

The company uses nanotechnology to break CBD down into tiny nanoparticles. According to the company, this approach allows them to make their products more effective and rapidly absorbable. Yet, the effectiveness of this method only awaits its verdict from scientific communities.

Isolate and Full-spectrum

Full-spectrum products contain traces of THC (0.3%), while isolate is totally free of THC. This is definitely an advantage for those who want nothing but pure CBD to enter their bloodstream.
FAB CBD Negatives
Although the company demonstrates many positive features, there is still something that needs improvement:
Limited Stock
Due to the products' price-quality ratio, they are instantly sold out. This means that you will need to wait for a while for products to be restocked.
Too Many Ingredients
Although products are completely vegan, non-GMO and organic, the composition could be more straightforward. The long list of ingredients can make oneself hesitant and unsure of the actual health safety.
Final Comment
Fab CBD can be an incredible option if you are either looking forward to trying it for the first time or want to treat a specific health condition. The combination of great value and affordable prices undeniably makes this company recognized nationwide. Taking into account the overall range of benefits that Fab products bring, buying some of them can fairly be one of your most successful investments.
Weighing up the pros and cons is not necessary before making a purchase since you can get a full refund if the product doesn't satisfy you.
If you are concerned about your wellbeing and hesitant to take pills, give this company a try and you will quickly notice steady improvements.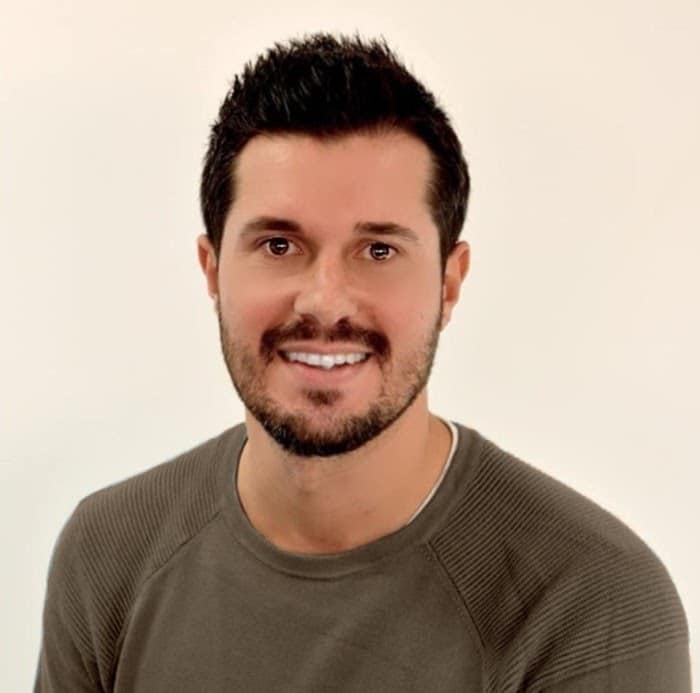 Jamie has more than ten years of experience as a physician assistant. He has always been interested in the healing potential of cannabidiol, especially in its pain relief properties. Jamie considers cannabidiol as a powerful remedy with minimal side effects. He knows how to help users make rational buying decisions based on the unbiased and accurate reviews of CBD products and brands.
User Reviews
Fab is my very recent pick among CBDs. Actually I use many at a time and then keep on rotating or using at random at my own will. CBD is something that is purely recreational for me. So I do not mind which one am I going for. But one thing I can share about fab is that it tastes good and it does not smell afterwards at all. I mean there is no aftersmell in the mouth. Not sure how this happens but Fab has this peculiar thing to it. Almost all other CBDs that I've tried so far leave the mouth a little stinky or a bad breath I'll say.
Using two things as of now. The dietary supplement and the topical cream. Both are good. I am happy they way they act on my body- great skin and great immunity. CBD is filled with lots of nutrients if you buy the right brand. And thus makes a great food supplements. Fab has been a good choice for me.
They got many flavors but I like the mint the best.It is more minty than actual mint. Not sure how they make it. The oil works well on stress and tension. I usually take a drop of it everyday, before I go to bed. I put it under my tongue so that I can feel the good taste. Also that ways it gets absorbed not too fast. Helps me fall asleep faster
Show more reviews