Advertiser Disclosure
Our website strives to be honest with clients. That's why we not only place candid reviews but also share this affiliate disclosure with you. We earn money by receiving affiliate commissions. We place the link which leads you right to the manufacturer's e-store where you can buy a product from a reliable brand.
Read our full Affiliate Disclosure
Kats Botanicals Review
Kats Botanicals is an all-in-one brand you can rely on due to impeccable, certified quality of goods, natural farming practices, and moderate prices. Wish to learn more about this brand and check its top five products? If yes, then read our comprehensive Kats Botanicals review.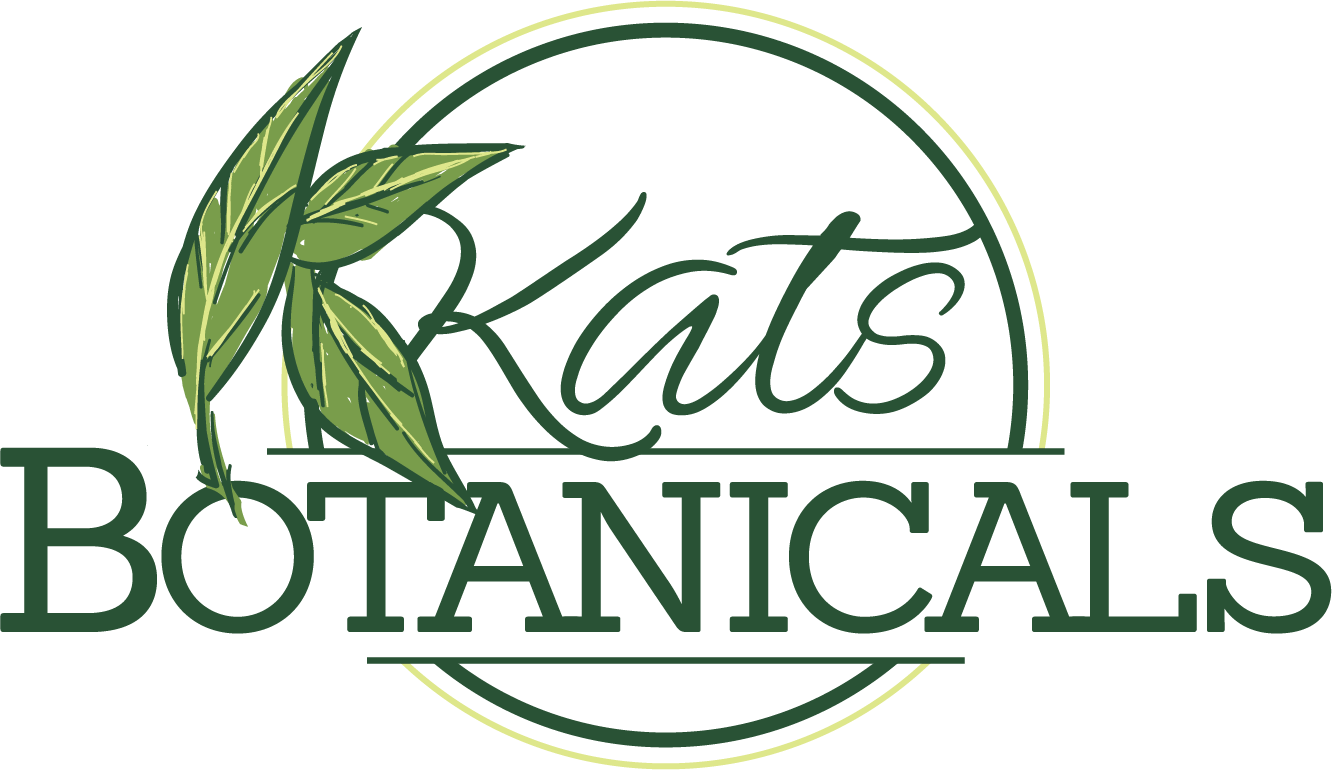 Go To Kats Botanicals
Kats Botanicals Story: Operating History and Brand Specifics
Kats Botanicals is a CBD and herbal supplement brand founded in 2016 in Florida.
It aims at premium quality, integrity, transparency, and customer satisfaction. Indeed, this is the only recipe for success, which this brand seems to utilize to the fullest.
What's the Origin of Kats Botanicals Hemp?
Kats Botanicals grows hemp on its facilities, stealing the show of the US CBD market. It's an all-in-one CBD company that doesn't depend on hemp suppliers.
The company grows hemp near the Mountains of Colorado, which allows farmers to minimize pesticides and herbicides. The higher the altitude is, the less favorable it is for mold growth. Consequently, Kats farmers can use fewer chemicals to eliminate unwanted fungi and plants.
How Kats Botanicals Produces its CBD Oils?
Kats farmers use only natural, organic fertilizers to feed the hemp with rich nutrients and thus boost its growth and quality. Furthermore, natural farming practices result in fever contaminants in the hemp extract.
Due to this, it's easier to reduce the remaining impurities during the purification stage. Consequently, the final product comes at a lower price.
Once collected, hemp undergoes an extraction process through which cannabinoids are distilled. Kats Botanicals applies a multi-level hemp extraction procedure:
Hybrid Alcohol Wash. CBD, THC, and other cannabinoids are extracted with alcohol.
Winterization. At this stage, all unwanted solvents and remaining contaminants are removed through extreme cold. They condense and thus separate from the hemp oil.
Purification. Finally, all remaining solvents are neutralized through boiling. At this point, the final hemp extract is 100% safe and free of any impurities.
Best CBD Reviews
We have selected the best of the best for you
An Overview of Kats Botanicals CBD Products
It's incorrect to name Kats Botanicals a CBD brand since it provides much more supplements alongside CBD oils, topicals, gummies, and isolates. Apart from them, you can also find:
Kratom powder and capsules.
Herbal extracts: moringa, shilajit, turmeric, and valerian root.
Pet products: kratom and hemp oils.
Besides, you can check for dozens of Kats Botanicals reviews from real customers on each product page: online shopping has never been easier.
Kats Botanicals sells CBD at moderate prices within the industry average: $0.07 per milligram CBD. Assuming Kats natural farming practices, regular lab tests, and organic CBD formulations, it offers the best quality imaginable for a relatively low price.
1. Kats Botanicals Kratom

Recommended

Kats Botanicals Kratom

CBD Type:

Red, Green, White, Yellow, Blend Kratom

Features:

0% THC
Lab Tested
Natural

Features:

0% THC
Lab Tested
Natural

Price range:

$5.99 - $34.99

Kats Botanicals offers a comprehensive range of kratom products to satisfy every herbal enthusiast: you can choose between 30 exclusive strains of kratom powder, benefit from convenient capsules and even help your pet with kratom-infused chews. Kats Botanicals products contain all-natural, purified kratom powder with a beneficial blend of alkaloids that relieve pain, anxiety, blood pressure and simply make your day better. Wish to read a Kats Botanicals kratom review before checkout? Each item listed on the website has dozens of customer testimonials. Suggested use: take from two to five grams of Kats Botanicals kratom per day before or after a meal.

2. Kats Botanicals CBD Oil

Recommended

Kats Botanicals CBD Oil

Features:

Lab Tested
Non-GMO
Grown in the USA

Features:

Lab Tested
Non-GMO
Grown in the USA

Price range:

$29.99 - $139.99

Kats Botanicals CBD oils are designed for those who seek the highest CBD potency packed in the smallest bottle size. CBD oil comes in many shapes, with nine products for humans and two for our furry friends. Kats Botanicals full-spectrum CBD oil contains a blend of essential cannabinoids extracted from pristine Colorado hemp mixed with organic flavorings and a carrier MCT oil. Available flavors include blueberry, natural, vanilla, and chicken (for dogs). Suggested use: take CBD oil sublingually or add it to your favorite foods and drinks.

3. Kats Botanicals CBD Gummies

Recommended

Kats Botanicals CBD Gummies

Features:

0% THC
Grown in the USA
Lab Tested
Natural

Features:

0% THC
Grown in the USA
Lab Tested
Natural

Price range:

$29.99 - $139.99

Kats Botanicals CBD gummies are an excellent chance to make your CBD treatment much more enjoyable. Taking CBD edibles is a piece of cake: just chew one or two confections, and you're ready to move the mountains. Most importantly, you can leave daunting CBD serving measurements behind: each candy contains from 10 to 25 mg CBD, depending on the strength of your choice. CBD gummies contain natural pectin, colorants and flavorings extracted from fruit and vegetables, as well as THC-free CBD oil. Suggested use: take one or two gummies (20-25 mg CBD) per day.

4. Kats Botanicals Kratom Powder

Recommended

Kats Botanicals Kratom Powder

CBD Type:

Red, Green, White, Yellow, Blend Kratom

Features:

Grown in the USA
Lab Tested
Non-GMO

Features:

Grown in the USA
Lab Tested
Non-GMO

Price range:

$5.99 - $34.99

Kats Botanicals offers several types of kratom powder to kickstart your morning, keep your energy tanks full during the day, and have a restful sleep at night. Each Kats Botanicals kratom pack contains pure kratom powder extracted from the leaves of the Mitragyna Speciosa tree, gathered with love in Southeast Asia. Suggested use: mix the kratom powder dosage between two and five grams with your favorite drink.

5. Kats Botanicals Kratom Capsules

Recommended

Kats Botanicals Kratom Capsules

CBD Type:

Red, Green, White, Yellow, Blend Kratom

Features:

Lab Tested
Natural
Grown in the USA

Features:

Lab Tested
Natural
Grown in the USA

Kats Botanicals kratom capsules will come in handy if you search for an easily consumable blend of energy, relief, and enhanced general wellbeing. Kats Botanicals kratom extract capsules contain 600 mg of the purest, carefully measured, and certified kratom powder. Most importantly, Kats Botanicals kratom yields powerful effects: just one serving will supply you with energy and protect your nerves for up to six hours. Suggested use: take four kratom capsules twice a day before or after a meal.
What Health Benefits Do Kats Botanicals Products Bring?
Pain Reduction
Mitragynine and 7-hydroxymitragynine can significantly reduce pain and increase pain tolerance at the same time. Thus, a kratom drink used in the 2020 study increased pain tolerance up to 220% in one hour.
It means Kats Botanicals best strains of kratom will ensure efficient and rapid pain relief.
Libido Enhancement
Studies suggest that kratom can enhance sexual drive and restore testosterone and other sex hormones in males with hypogonadism. However, more studies are required to determine the exact mechanism behind this kratom property.
Anxiety Reduction
Several studies report that kratom combats depression and anxiety and improves general mood. But again, more studies are required to determine the anxiolytic mechanisms of kratom.
Adverse Effects of Kratom
First and foremost, kratom is a psychoactive substance. When consumed uncontrollably, it can lead to addiction, overdose, cognitive impairments, and withdrawal syndrome. Therefore, you should consult your doctor before buying kratom products.
The Benefits of Kats Botanicals CBD

CBD (cannabidiol) is a non-psychoactive and non-toxic ingredient of cannabis, meaning it doesn't alter your mind. At the same time, CBD brings plenty of therapeutic benefits, such as:

Soothed Pain

Researchers revealed that CBD has analgesic properties: it binds to pain receptors modulating their activity, soothing them, and therefore relieving pain. Plus, CBD's natural targets are cannabinoid receptors within the endocannabinoid system (ECS) in your body. The ECS also regulates pain responses.

Inflammation Remedy

Inflammation is a natural process that helps our body fight infections. Yet, excessive inflammation is what we should avoid. When your joints ache before the weather changes or after physical activity, they're most likely inflamed.

The good news is that CBD can combat both acute and chronic inflammation. CBD reduces excessive pro-inflammatory markers and helps your body dissolve free radicals, contributing to general wellbeing. Additionally, it's a much safer anti-inflammatory medication than drugs like ibuprofen.

Reduced Anxiety and Improved Sleep

CBD's pain-relieving, anti-oxidative, anti-inflammatory, as well as neuroprotective properties all together contribute to better sleep and anxiety reduction. CBD naturally eliminates factors that interfere with your sleep and protects your nervous system. As a result, it can become a much better alternative to existing sleep-inducing medications.
Kats Botanicals Flaws
Partially Free Shipping
Kats Botanicals offers lightning-fast free shipping, but there is a catch. If you want your goods to arrive safely, you should pay an extra price. Plus, you have to pay an additional $2-$3 for signature tracking. So, comfortable hassle-free delivery comes at an extra $5-$6.
Kats Botanicals Website Sometimes Malfunctions
Kats Botanicals website might not always run like a Swiss watch. The system may not add some products to your shopping cart on the first try. Also, promo codes don't work sometimes.
Finishing Our Review on Kats Botanicals
Kats Botanicals is an excellent CBD brand you can rely on. It offers certified, lab-tested CBD products made with naturally grown American hemp. As a cherry on top, you will get beneficial discounts, an unconditioned money-back guarantee, and free shipping.
Finally, this brand offers many more goods than just plain CBD oils. So Kats Botanicals represents an ideal combination of value and quality for both CBD starters and experienced users.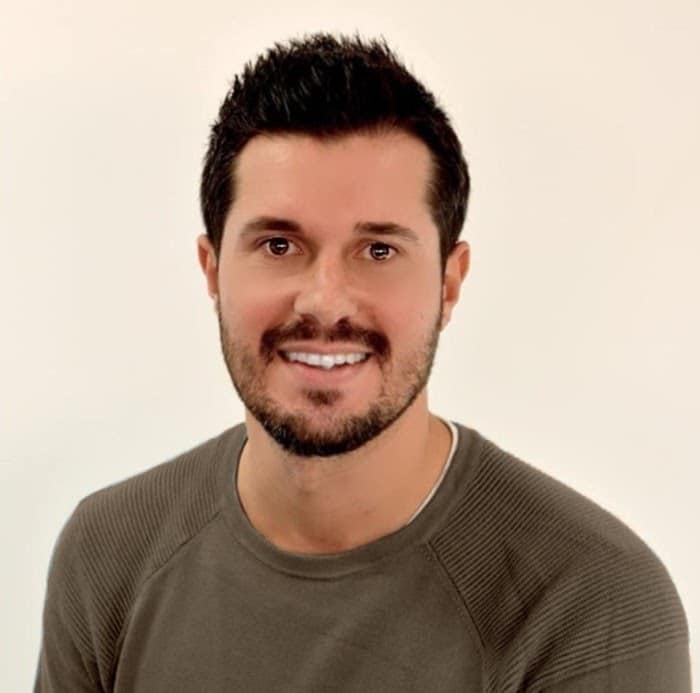 Jamie has more than ten years of experience as a physician assistant. He has always been interested in the healing potential of cannabidiol, especially in its pain relief properties. Jamie considers cannabidiol as a powerful remedy with minimal side effects. He knows how to help users make rational buying decisions based on the unbiased and accurate reviews of CBD products and brands.
User Reviews
Awesome product extremely high quality overall best vendor experience I've had hands down thanks Kats Botanicals! Sincerely!
Best there is! Superior quality. Excellent customer service. Fast shipping. Prices are very good. Awesome products here.Easy to navigate website. Wonderful assortment of blends and singles. Anytime I've had a question customer service is right there to help. Longtime customer from the start & Kats only gets better. I've tried other brands for contrast. I'm staying with Kats.
The first and only place I will buy kratom. The best quality! I really lucked out. Great prices and super fast shipping as well.
Show more reviews