Advertiser Disclosure
Our website strives to be honest with clients. That's why we not only place candid reviews but also share this affiliate disclosure with you. We earn money by receiving affiliate commissions. We place the link which leads you right to the manufacturer's e-store where you can buy a product from a reliable brand.
Read our full Affiliate Disclosure
Foria CBD Review
A human body is a complex system that maintains all functions balanced when treated appropriately. From time to time, a body craves relief, and traditional pills fail to deliver you what you really need to be healthy. Foria works hard to create pure, non-psychoactive CBD products that provide instant rejuvenation and relief. The thing that distinguishes this company from others is the emphasis it puts on improving sexual health. Today, the company creates full-spectrum CBD products to satisfy the widest range of needs. From oral oil tinctures and supplements to Foria lubricant, the company has something cut out just for you.

Go to Foria CBD
What is Foria: Company Story
Foria is probably the only brand in the CBD industry that strives not only to deliver the highest-quality product but also let your entire body feel all the benefits of CBD. It managed to make a leap into the unknown and create top-notch products for wellness as well as pleasure enhancement. Foria believes that there is nothing to be ashamed of when it comes to your body and both mental and physical health.
The company's story began when its Foria Pleasure cannabis product was first launched. Right after that, many people who purchased it reported how much relief and pleasure this life-altering product is and that CBD can be a panacea. Shortly after that, Fiora expanded the product line and made sure everyone can access CBD-rich products.
Best CBD Reviews
We have selected the best of the best for you
Foria CBD Products
Apart from traditional oil tinctures and CBD relief products, you will also find products such as innovative intimate massage oils, foria lubricant, and even menstrual CBD suppositories. Their products are designed especially for your body to renew and to make you instantly feel comfortable. And you do not need to worry about the purity of Foria products since lab reports are more than satisfactory.
Oils
Lubricant
Topicals
Arousal
Suppositories
CBD Vapes
CBD Pen
1. Foria Awaken (Natural CBD Arousal)

Recommended

Foria Awaken (Natural CBD Arousal)

Features:

Organic
USDA organic-certified
Never tested on animals
Vegan & gluten free
Does not contain: Alcohol,Phthalates,Glycerin,Parabens

Features:

Organic
USDA organic-certified
Never tested on animals
Vegan & gluten free
Does not contain: Alcohol,Phthalates,Glycerin,Parabens

Needless to say, many couples prefer not to discuss some intimate issues but would love to resolve them. Foria Awaken is all-natural CBD intimate massage oil that totally removes all unpleasant sensations. In particular, applying this product is perfect for decreasing tension, eliminating pain, stimulating natural lubrication. Most Foria Awaken reviews can be found on web consider it is undeniably a lifeline for women who experience pain and discomfort with the partner. Here are some other pros of using this foria oil:

it is edible and the taste is awesome;
the aroma is arousing;
gluten-free and vegan.

However, the company warns that the oil, in rare cases, might cause allergic reactions and is incompatible with latex.

2. Foria Suppositories (Menstrual CBD)

Recommended

Foria Suppositories (Menstrual CBD)

Features:

USDA organic-certified
Organic

Features:

USDA organic-certified
Organic

Period cramps are every woman's nightmare. And the worst thing about it is the difficulty of removing the pain and coping with other unpleasant symptoms. With Foria wellness suppositories, you can free yourself from inflammation and tension with the help of organic CBD products.
Each suppository delivers exactly 100 mg of CBD to the place that urgently needs relief. It immediately activates all the receptors and, unlike traditional pills, acts locally. And of course, suppositories contain nothing but cocoa butter and organic hemp extract.

3. Foria Basics Tonic (Oral CBD Supplement)

Recommended

Foria Basics Tonic (Oral CBD Supplement)

Foria relief line is most remarkably represented by CBD oral supplements that contribute to your general wellbeing. It is available in 500 mg and 1000 mg and it delivers an immense range of health benefits. Taking just a couple of drops on a daily basis significantly improves your wellbeing, helps you to balance stress, and enhances all the essential body functions.

4. Foria Wellness Reviews: Gel Capsules with CBD

Recommended

Foria Wellness Reviews: Gel Capsules with CBD

Features:

Free from pesticides, toxins, GMOs
All-natural

Features:

Free from pesticides, toxins, GMOs
All-natural

CBD-based Gel Capsules are designed to make you feel better by taking care of your endocannabinoid system. Foria wellness capsules help regulate appetite, sleep, mental health, and immunity.
Gel Capsules contain only natural ingredients, including hemp extract and coconut oil. The capsules are free from pesticides, toxins, GMOs, and other dangerous chemicals. Yet, even though the product is all-natural, it's not vegan.
If you feel exhausted and disorganized, consider trying Foria wellness capsules. Start with 1 gelatine pill and increase the dosage gradually if needed. You'll soon notice that you live in the present moment again, your mood gets better, and external triggers don't disturb you anymore.
Foria Highlights

Foria Wellness is a remarkable example of the highest-quality service in the industry. Apart from selling products that enhance your body and mind, they put an emphasis on maintaining a good customer relationship. The company demonstrates that nothing matters as much as good customer feedback. There some other highlights that will make you eager to buy from this brand:

Totally innovative CBD products

It would be fair to admit that the brand brought CBD to the new level. They managed to thoroughly think about what human body indeed needs to be healthy and ended up with a product that suits everyone. Here you can also find products, such as foria lube or foria pleasure spray, that are designed specifically to resolve intimate issues.

The brand designed to help women with delicate issues

Women who suffer from severe period cramps or have conditions like endometriosis have a natural solution now thanks to Foria. Needless to say, the company is doing the honorable thing and facilitating the lives of thousands of people.
Foria CBD Reviews: Negative Thoughts
Product diversity
The only negative thing that comes to mind after having got acquainted with the company's products is that the product selection is not that diverse. In particular, you cannot opt for buying a different dosage or taste since you can only order standard products. As an example, Foria vape pens are available in 450 mg only, and its utilization might be complicated for people with a low heart rate or those who need a smaller strength.
Foria Washington Shops
Address: 1323 Connecticut Avenue NW, Washington, DC 20036
Foria Colorado Shops
Address: 5398 Sheridan Boulevard, Arvada, CO 80002
Foria Oregon Shops
Address: 316 E Main Street, Talent, OR 97540
Foria Denver Shops
Address: 2936 Larimer Street, Denver, CO 80205
Foria Las Vegas Shops
Address: 2300 W. Sahara Ave. Ste. 800, Las Vegas, NV 89102
Final Comment
Foria products are created to facilitate your life, let you live it to the fullest, and discover new experiences and sensations. Organically grown industrial hemp embodied in the highest-quality topicals, supplements, Foria weed lube, and many more products will not leave you indifferent. Don't hesitate to make a purchase and you will see how well your body responds to it.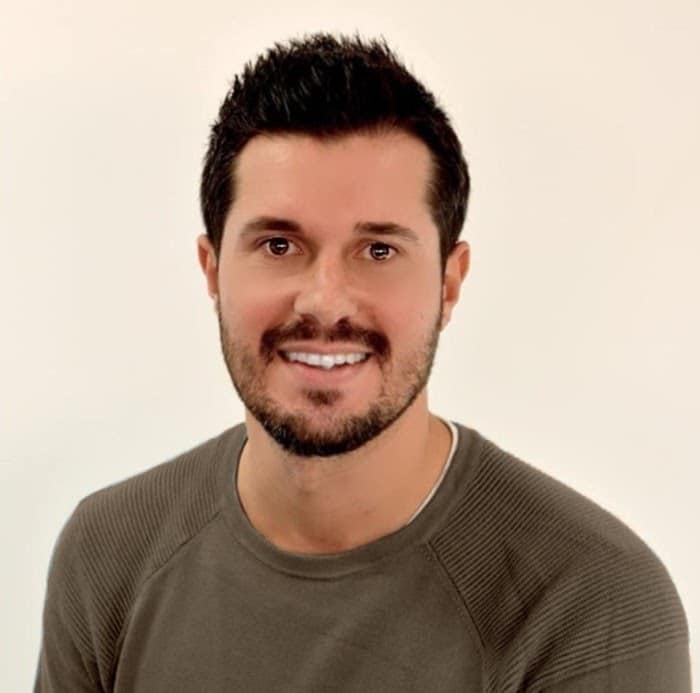 Jamie has more than ten years of experience as a physician assistant. He has always been interested in the healing potential of cannabidiol, especially in its pain relief properties. Jamie considers cannabidiol as a powerful remedy with minimal side effects. He knows how to help users make rational buying decisions based on the unbiased and accurate reviews of CBD products and brands.
User Reviews
We love the scent, taste and everything about this wonderful product. My husband reaches for it constantly to enhance our pleasure. We keep an extra bottle in the night stand at all times! We recommend this product for everyone.
For years I have been unable to have penetrative s*x because of vaginal pain but these cbd suppositories are incredible!! I noticed an immediate difference with the level of pain/discomfort present and they allow for complete relaxation, increased libido, increased lubrication and overall make me enjoy sex so much more than I ever could previously!
Two months of using Foria and I am actually a functional human being during my periods again! It has cut the pain down to less than half of what it was before, and also decreased the length of time I'm in pain.
Show more reviews