Advertiser Disclosure
Our website strives to be honest with clients. That's why we not only place candid reviews but also share this affiliate disclosure with you. We earn money by receiving affiliate commissions. We place the link which leads you right to the manufacturer's e-store where you can buy a product from a reliable brand.
Read our full Affiliate Disclosure
CBD BioCare Review
CBD BioCare's is the brand with a unique story in the CBD niche. Products of the company are based on purest, lab-tested, and U.S. grown hemp without any genetic modifications. Mathew and Stacey Pitts dedicated their lives to enlighten people around the world about the benefits of consuming brand products that fight stress, anxiety, and daily alertness for people of all ages. The Pitts want the world to change and understand that CBD is completely safe without any THC percentage in brand's hemp that has 100% organic origin. On their webstore, you can find conventional CBD goods as CBD BioCare SkinCare products, CBD BioCare Oil, gummies, and even CBD BioCare Pain Balm. Generally, CBD BioCare's success builds up on a clear mission statement. When you'll crawl through CBD products on their store, remember that this business wants to spread the benefits of CBD because it's legal and available today for every person in need. They're interested in every customer to become part of this grand and noble mission. Everyone is free to enter a direct sales affiliate program to popularize CBD along with CBD BioCare's owners as a self-employed partner.

Go to CBD BioCare
Who is CBD BioCare: Company Story
The brand has a memorable story that started several decades ago. Matthew Pitts visited his school friend who had cancer. Pitts discovered later that CBD brought appetite and energy back to his friend, Daryl, with a terminal diagnosis. Pitts knew that the only thing that lifted out pain from his friend was cannabis. However, it was not THC that helped Daryl to spend the rest of his days without painkillers, it was exactly CBD.
Years later, Matthew and Stacey Pitts learned about a bi-product of cannabis that does not have any psychoactive effects. CBD becomes legalized in countries like Canada not targeted under the Convention on Psychotropic Substances. That fact motivates the Pitts to grow their presence on commercial CBD market to help people with painful conditions feel better every single day. CBD Biocare offers goods that are created with this idea in mind.
Best CBD Reviews
We have selected the best of the best for you
CBD BioCare Products
The webstore offers a range of products that have become a standard for the CBD market. You can find CBD oil products that can be added almost into everything, from morning oatmeals to vaping liquids.
CBD BioCare's focus has several branches. They have such product lines as CBD Biocare, CBD BioSkinCare, All-Natural CBD BioSkinCare, and CBD BioPetCare. Each line has its own consumer focus on rejuvenating and pain-removing capabilities of the substance. While CBD Biocare is the basic line that includes BioCare CBD Oil, capsules, and edibles, CBD BioPetCare takes care of your pet with CBD products adapted for animals. Sounds complicated? A closer review of each product from different lines will help.
Oils
Skin Care
Pain Balm
Capsules
Gummies
items for animals
1. CBD BioCare Oil

Recommended

CBD BioCare Oil

CBD Potency:

500mg, 750mg, 3500mg

Features:

Organically grown in USA
3rd party tested
Full plant extraction

Features:

Organically grown in USA
3rd party tested
Full plant extraction

Price range:

$109.98 - $270.00

You can be sure that CBD Oil complies with CBD industry standards and U.S. legislation. The oil extracted from CBD BioCare's hemp undergoes the whole plant CO2 supercritical extraction to ensure zero levels of THK and high pureness of CBD (85% and up).
The company is fully transparent. The Pitts took care about 3rd party testing from plant to product to prove that organically grown hemp is safe for full-scale production. Store's CBD oil products are distributed in bottles of 30ml with a dropper that gets 20mg per serving. With the help of CO2 extraction, BioCare CBD Oil is free of any THC. The company invests into third-party lab testing, which guarantees excellent purity levels of final bottled oils.

2. CBD BioCare Full Spectrum CBD Oil

Recommended

CBD BioCare Full Spectrum CBD Oil

Features:

3rd party tested
Grown and manufactured in USA
Full plant extraction

Features:

3rd party tested
Grown and manufactured in USA
Full plant extraction

This product proves why the brand cares about the well-being of every customer, unlike most brands that hide low quality behind fancy store item descriptions. CBD Biocare hemp oil concentrate is the main ingredient for CBD Biocare full-spectrum CBD oil. The key advantage of CBD BioCare full spectrum CBD oil is that it has all the benefits of medical marijuana free of psychoactive THC. CBD BioCare's method to get clean CBD in their oil is due to CO2 extraction method. The company maintains quality ongoingly by checking each batch of the oils for purity and quality. Most cannabinoids except for THC are present in BioCare CBD oil. The brand distributes oils that:

Meet the highest quality and are made from organic CBD Oil herbal drops.
Contain almost no THC, which means users are not able to get high.
Are completely legal across all U.S. and more than 40 countries in the world.

CBD BioCare full spectrum CBD oil comes in strengths from 500 to 3500mg with original or peppermint tastes. Use 60mg dropper to get the right dosage depending on the strength you prefer.

3. CBD BioCare gummies

Recommended

CBD BioCare gummies

Features:

3rd party tested
Made in the USA

Features:

3rd party tested
Made in the USA

Most cannabidiol fans have tried CBD edibles at least once or twice. CBD products have gummies in the line of goods. They come in the galaxy of colors shaped as little teddy bears. The Pitts know that CBD consumers love carry around format. They try to make the experience with CBD BioCare gummies fantastic and worth remembering. The pack includes colorful gummies infused with 20mg of CBD BioCare hemp oil. Featured CBD goods will get anyone rid of nausea, muscle spasms, and seizures. As a bonus, you'll get less stress, anxiety, and more relaxation from day to day. Just remember that they easily melt in hot climates, the company placed a shipping note about that, so read it attentively.

4. All-Natural CBD BioSkinCare

Recommended

All-Natural CBD BioSkinCare

Features:

No Gluten
No Sulfate
No Parabens
No Phthalates

Features:

No Gluten
No Sulfate
No Parabens
No Phthalates

For all fans of beautiful and healthy skin, CBD BioCare SkinCare products are available on CBD BioCare's webstore. They offer anti-aging moisturizers, stem cell rejuvenating, collagen retinol, and under-eye creams. The best part is that every product from beauty line is created from CBD BioCare's hemp. For every customer, it means that all-natural CBD BioSkinCare won't harm the skin in any possible way. CBD BioSkinCare refreshes and supports the proper state of skin cells, making you look younger and energetic.

5. CBD BioCare Pain Balm

Recommended

CBD BioCare Pain Balm

Features:

No Gluten
No Parabens
No Sulfate
No Phthalates

Features:

No Gluten
No Parabens
No Sulfate
No Phthalates

Pay attention to one of the most acclaimed products of CBD BioCare's product line. This topical cream gathers all-natural ingredients in one balm. CBD BioCare pain balm fights inflammation and pain in muscles, nerves, and joints. It has smooth texture with 10% Emu Oil and many herbal additives. They fight inflammation altogether and recover any damaged tissues in a short time. Any wounds or skin problems are also solved with CBD BioCare pain balm.
CBD BioCare Highlights

Product quality

From CBD oil products to casual CBD BioCare gummies, you can be sure that every invested penny will serve for your well-being after trying out CBD BioCare products.

Brand story

Considering brand story, their accent on product quality, and special product lines like CBD BioSkinCare, all prerequisites exist to trust the company. The Pitts have created transparent, trustworthy CBD brand that has verified quality, great mission, and pursuit of product innovation.
CBD BioCare Negative Thoughts
Website Navigation
The brand should have invested more in the layout of their website. The user interface looks clunky and poorly navigable. This aspect crosses out all benefits offered by the brand. They offer products of the highest quality, yet people will hesitate to purchase and use them from such low-grade webstore in its present state.
Product description
It would be better to add more information about products, describe effects, ingredients and dosage
Final Comment
Fortunately, there is more ahead for brand success, and they have it all to become a top CBD market player. It's also clear that they offer CBD BioPetCare as secondary goods. Basically, you could only find hemp oil products adapted for animal consumption without edibles for your faves. If you want to get a reputable entry for CBD, BioCare takes care that every customer gets best-quality goods that change the lives of thousands of people around the world for the better. Feel anxiety, annoying muscle ache, and plain insomnia? Visit BioCare's webstore, you'll get right remedy on your taste.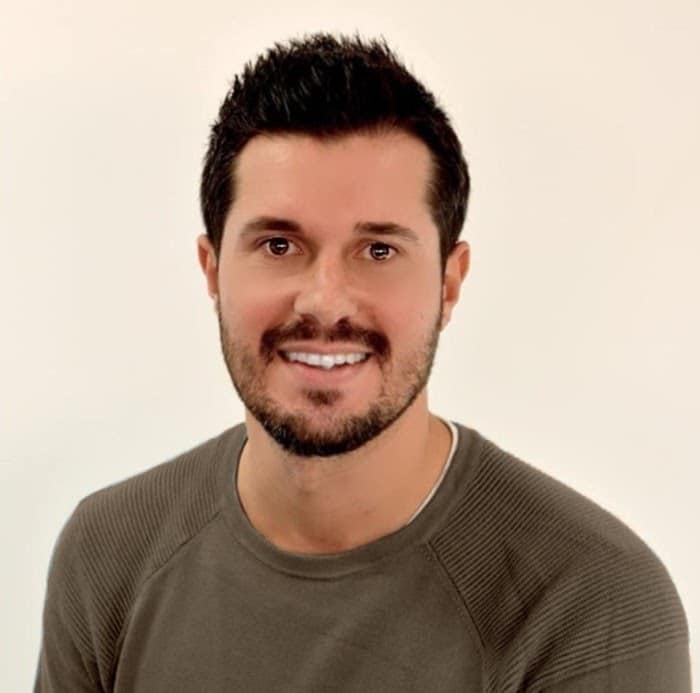 Jamie has more than ten years of experience as a physician assistant. He has always been interested in the healing potential of cannabidiol, especially in its pain relief properties. Jamie considers cannabidiol as a powerful remedy with minimal side effects. He knows how to help users make rational buying decisions based on the unbiased and accurate reviews of CBD products and brands.
User Reviews
Once I was prescribed over 25 pharmaceutical medications, Biocare is one supplement I added that helped me eliminate my pharmaceutical medications, yes I recommend Biocare CBD oil because all CBD oil are not created equal.
No problems or complaints! Great products and fast easy ordering and delivery. Love thats its local and here in the states
The pain cream is wonderful. It helps with my shoulder & back pain. I take care of my parents. The gummies help me to relax after a ling day with them.
Show more reviews