Advertiser Disclosure
Our website strives to be honest with clients. That's why we not only place candid reviews but also share this affiliate disclosure with you. We earn money by receiving affiliate commissions. We place the link which leads you right to the manufacturer's e-store where you can buy a product from a reliable brand.
Read our full Affiliate Disclosure
Joy Organics CBD Review
Joy Organics' mission and goal on CBD market are unlike others, faceless and revenue-driven brands that do not invest in quality and essence of their products. Just listen to their brand pitch, no doubt will come to any mind about the brand's premium value and care about every customer. Joy Organics' full-spectrum CBD products are created with compassion, integrity, and excellence for every gram of cannabidiol. The brand is a visionary of value and initiative, from classic CBD oil to topical creams. Of course, potential customers should be ready for premium prices in this CBD market subsegment, still not breaking the bank across full-spectrum CBD products. Joy Organics' pricing policy is straight and clear, you get premium, verified, and 100%-actionable CBD goods. They won't fill you up with dubious discounts on all range – they have fixed prices on everything that is worth the costs. From fancy packaging to product quality, Joy's Organics shines in staying the leader of premium CBD market subsegment.

Go to Joy Organics CBD
Who is Joy Organics: Company Story
Most CBD brands on the market hide under the faceless veil of promises over best quality and organic origin of their products. Joy Organics' stages of growth link to one thing – a simple human story about a person looking for a remedy.
Joy Smith is the creator and owner of the brand who has passed a personal journey with CBD. Her vision is embodied in Joy's Organics to make lives of people who can't get rid of chronic conditions of mind and body comfortable and easy-going. Joy looks forward and sees the potential of CBD just today.
A few years back, she couldn't sleep well because of shoulder discomfort. Now she's the owner of the brand that brings a new perspective on CBD product companies. She got support from her husband, Todd Smith, who is also a co-founder of the company. His background has helped to make Joy's Organics what it is today, proven by 28 years of experience in a global metabolic health enterprise.
Best CBD Reviews
We have selected the best of the best for you
Joy Organics Products
The company does not offer exotic offerings like a lower-tier store that want to attract customers at all cost. Looking around on Joy Organics' product offerings, you'll find flavored tinctures, from Tranquil Mint to Orange. You could also enjoy softgels, salve, and skincare all made from purest-batch CBD harvested on the U.S. fields. Let's have a closer look at what Joy Organics CBD industry has to offer for cannabidiol connoisseurs:
Oils
Salve
Vape Pens
Pet Products
Topicals
Capsules
Gummies
Bath Bombs
Cbd Oil Tincture
1. Joy Organics CBD oil

Recommended

Joy Organics CBD oil

CBD Potency:

450mg, 1000mg,1500mg, 2250mg

Features:

USDA Certified-Organic
Full Spectrum, Vegan and Alcohol-free
Premium Grade
Manufactured in the USA

Features:

USDA Certified-Organic
Full Spectrum, Vegan and Alcohol-free
Premium Grade
Manufactured in the USA

Price range:

$44.95 - $69.95

Joy's Organics gets their CBD tincture oils straightforwardly. In this category, you should expect an easy and quick result only after several drops. Honestly, this is the most preferred way to intake CBD and most brand fans love the tinctures. Joy Organics CBD oil is available in several customized options per standardized 30ml bottles:

Get your drip session mild or strong. Take into account condition you want to deal with and stay careful.
Flavor your mind. Choose from several cool flavors. Tranquil Mint, Orange, Lemon, and Natural tinctures are waiting to be picked.
Money-Back Guarantee. The store gives a cashback in 30 days if you don't like what they delivered to you.

In general, Joy Organics CBD oil is a friendly entry into the niche. Add it to your meal or pour into lemonade – a versatile solution for calming mind and staying free from nerves.

2. Joy Organics CBD Salve

Recommended

Joy Organics CBD Salve

Features:

Manufactured in USA
Premium grade
Lab-tested

Features:

Manufactured in USA
Premium grade
Lab-tested

Getting neverending joint ache that makes you move less? The solution may be closer than you think with Joy Organics CBD Salve. Basically, it's a topical cream that gently relaxes and stabilizes the condition of every joint where the

best cbd salve

is applied. The compounds inside every ounce of the salve are purely organic and do not provoke allergic conditions and chemical skin & tissue affection. You'll experience the healing effect of phytocannabinoid-rich hemp oil with beeswax and extra aromatic oils. Joy Organics CBD Salve is also available in two sizes. You'll get comfy with both 1 ounce 500mg and 2 ounces 1000mg servings. You'll find no chemicals in Joy's Organics salve; it's safe to use powered up with the strength of organic components.

3. Joy Organics CBD Pet Products

Recommended

Joy Organics CBD Pet Products

Features:

USDA Certified
0.0% THC
Premium Grade
Manufactured in the USA

Features:

USDA Certified
0.0% THC
Premium Grade
Manufactured in the USA

Joy Organics' pet product line proves that even animals could get high-quality CBD to soothe and relieve themselves all over. Two pet-based products are available for your furry friends. You shouldn't worry that your pet would get a second-tier product. It's not the case with Joy's Organics approach that treats every consumer as premium, valuable residents. Let your doggie try out snacky CBD Dog Treats that are veterinarian-formulated and use water-soluble hemp powder. Your Lucky or Charlie will approve the high quality of these edibles that have an extra relaxing effect. Besides, you could also surprise your Fido with CBD Oil Tincture for Pets that is entirely free of THC. You could add the oil into the daily menu of your pet or swab it around ears or neck where the skin is tender. That's the way to support your pet's quality of life at once. Available in strengths of 250 and 500mg.
Joy Organics Highlights and Negative Thoughts
Benefits
If you want to get top-quality, premium CBD brand that values excellence over profits, Joy Smith is the person to hear your call along with her husband. The couple dedicated lots of efforts to grow up the brand reputation that is unique in this CBD market subsegment. From Joy Organics Skincare Bundle to Joy Organic's CBD gummies, you'll be a welcomed customer. You will receive the best treatment in terms of post-purchase support and quality of goods.
Negatives
Honestly, almost no general thoughts come to mind after visiting their webstore. The brand has the potential to grow into a more substantial brand if they expand the product range a bit. In other aspects, they have done a great job in creating a premium company that stands out from the CBD market, which is fairly crowded these days.
Joy Organics Fort Collins Shops
Address: 119 W Oak St, Fort Collins, CO 80524, United States
Joy Organics Austin Shops
Address: 902 N Lamar Blvd, Austin, TX 78703, United States
Final Comment
Read customer testimonials across the web about Joy Organics' products and support that exceed any expectations. Everyone loves how the brand supports a premium image with the consistency and quality of every product that they offer to the world. Feel yourself a CBD lord or milady – Joy Organics is here to guarantee luxury of relaxation and calmness, all in legal terms, of course.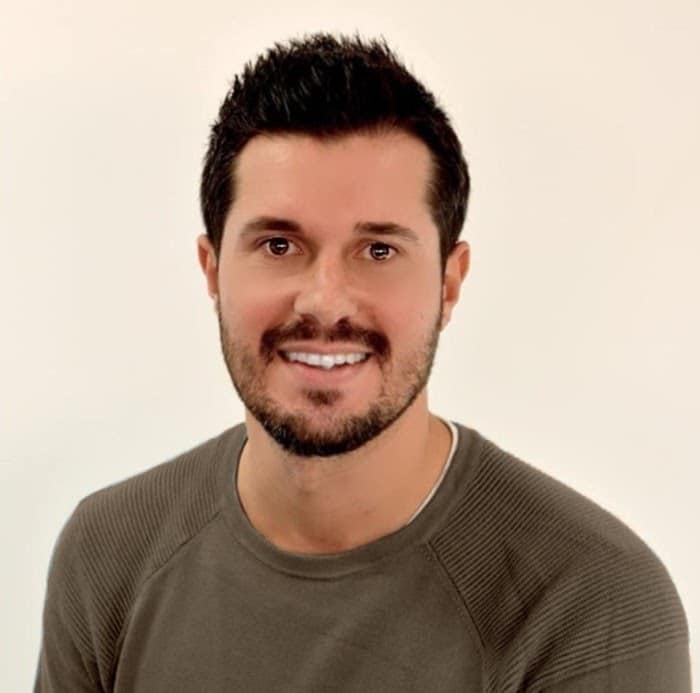 Jamie has more than ten years of experience as a physician assistant. He has always been interested in the healing potential of cannabidiol, especially in its pain relief properties. Jamie considers cannabidiol as a powerful remedy with minimal side effects. He knows how to help users make rational buying decisions based on the unbiased and accurate reviews of CBD products and brands.
User Reviews
Joy Organics products have really positively impacted my life. I am very careful what type of products I use on my body and for my health, and after days of research, I found Joy Organics. Not only are their products made from high-quality ingredients, but their customer service and genuine interest in the well being of their customers is on another level. This company goes above and beyond for its customers ? I wish this company nothing but success, because you all deserve it!
I can't say enough good things about this company! Their customer service is top-notch and their product has literally changed my life. I've only dealt with them online, but I hope to someday be able to visit their physical shop. Thanks for creating this amazing product, Joy!
I can't say enough about my experience so far with Joy Organics and her support staff. They were so helpful when I first called, and I immediately placed an order. Then told my aunt and uncle about Joy's website and all of the valuable information provided and I was ordering several bottles of CBD oil for them! Thank you for your amazing business and keep up the fine work you do!
Show more reviews