Advertiser Disclosure
Our website strives to be honest with clients. That's why we not only place candid reviews but also share this affiliate disclosure with you. We earn money by receiving affiliate commissions. We place the link which leads you right to the manufacturer's e-store where you can buy a product from a reliable brand.
Read our full Affiliate Disclosure
Sol CBD Review
The popularity of Sol CBD products is growing every day, and the phenomenon of this brand doesn't even surprise us. The company offers a wide range of legal CBD products meeting the highest industry standards. Besides, Sol CBD is involved in charity programs - they support veterans, low-income households, donate bottles and money to different organizations. Founders of the company aim to educate people and help them learn more about the healing properties of CBD. They wrote a book and created a CBD Academy podcast to popularize cannabinoid products. As you can see, this CBD brand couldn't escape our attention. We've studied the company story, its product line, benefits, and negatives. We cover all these aspects below, so keep up reading our Sol CBD review.

Go To Sol CBD
Sol CBD Brand Overview
Sol CBD was established in 2015 by a married couple. Oksana and Larry Ostrovsky believe in the healing power of hemp – they've been educating and helping people to improve their health for more than 8 years. They strive to provide users with top-notch CBD products. All the company processes are transparent, while products are tested by specialists at independent laboratories. A user can view lab reports on the Sol CBD website to make sure whether products don't contain harmful chemicals.
Sol CBD uses the CO2 extraction method, which is one of the most effective ones. Thus, none of the beneficial cannabinoids is missing. Sol CBD products are made using natural ingredients, including hemp extract, MCT oil, essential oils, and organic flavorings. The brand offers users products packed with vitamins and beneficial cannabinoids.
The company has helped many people cope with their health disorders. The high quality of products is proved by a large number of Sol CBD reviews. You can even find video reviews made by grateful customers on the brand's site.
Best CBD Reviews
We have selected the best of the best for you
The Selection of Sol CBD Products
Sol CBD has a wide selection of different CBD products. Their line includes CBD tinctures, capsules, topicals, and oil for pets. Sol CBD products positively influence a user's health and help them struggle with sleep disorders, anxiety, chronic pain, and symptoms of serious illnesses, like epilepsy, cancer, and multiple sclerosis. Founders of Sol CBD strive to provide users with an effective, organic problem solution. The company collaborates with independent laboratories to give customers evidence proving that products don't contain heavy metals, GMOs, and synthetic additives.
1. Sol CBD Capsules

Recommended

Sol CBD Capsules

Features:

Organic hemp
Made in the USA
Non-GMO

Features:

Organic hemp
Made in the USA
Non-GMO

Sol CBD Capsules offer an excellent way to make your CBD therapy more comfortable. If you don't like CBD oils, you can simply take a pill on the go and enjoy your day. Every capsule contains 15mg of CBD. Sol CBD Capsules are 100% vegetarian and don't contain any synthetic additives. You can buy Sol CBD capsules to improve overall health conditions, fall asleep faster, reduce anxiety, and get rid of inflammation. The suggested dosage is one CBD capsule on a daily basis. It's better to create a schedule to take your CBD dose at the same time. The product is an excellent natural medicine, according to numerous Sol CBD capsules reviews.

2. Sol CBD Balm

Recommended

Sol CBD balm is a blend of beneficial natural ingredients. This product contains 12 potent herbal extracts and 250mg of CBD. Sol CBD balm comprises hemp extract, grapeseed oil, virgin ucuuba butter, virgin andiroba oil, lemon peel oil, rosemary leaf extract, sunflower seed oil, wintergreen oil, and other natural ingredients. These organic ingredients have been used for centuries to help people struggle with inflammation, reduce scars, regulate the immune system, moisturize skin, and get rid of the pain. The balm can be applied to all skin types. It quickly penetrates into the skin and brings the desired effect. You only need to apply a small amount of Sol CBD balm to the necessary skin area. It's not recommended to apply the balm to the face or broken skin.

3. Sol CBD Tincture

Recommended

Sol CBD Tincture is a potent natural medicine for those suffering from severe health issues. If you need to enlarge your CBD dose, you can choose this product as it contains 4000mg of CBD. One serving comprises 17mg of pure CBD. Sol CBD tincture doesn't have additional flavorings. You'll only feel a slight green tea flavor. This product has the potential to reduce inflammation, improve brain function and sleep, protect the body, and regulate immune balance. Sol CBD recommends taking ¼ dropper twice a day. You can ask for advice from your therapist before starting taking CBD tinctures.

4. Sol CBD Oil

Recommended

Sol CBD oil is a liposomal "nano" product that brings the desired effect almost immediately. Small CBD particles are quickly taken to cells and bloodstream, so a user can feel better within minutes. Sol CBD oil contains 300mg of CBD and has a hibiscus flavor. All the ingredients are natural, which is proved by independent test reports. Sol CBD oil headache is an effective solution for users searching for an organic medicine that helps reduce pain, inflammation, and anxiety. The dosage depends on a user's weight, age, and health conditions. The brand recommends mixing half a dropper or 5ml in water and taking organic Sol CBD oil twice a day.

5. Sol CBD Oil For Dogs and Cats

Recommended

Sol CBD Oil For Dogs and Cats

Liposomal pet CBD oil is a revolutionary product delivering cannabinoids to your dog's or cat's cells and bloodstream quicker than ever. Daily CBD therapy will become one of the most pleasant moments for your pet as the oil has a salmon flavor. The product is made of natural ingredients. Quality, purity, and effectiveness are proved by lab reports provided by a third-party laboratory. Sol CBD oil for pets contains 250mg of CBD. Pet CBD oil can help your four-legged friend cope with stress, anxiety, pain, and sleep disorders. The recommended dosage is 0.25ml or ¼ dropper per 20 pounds of weight. One serving contains 2mg of CBD.
This brand has a few types of tinctures. Sol CBD oil for those suffering from sleep disorders comprises ingredients helping calm down and cope with insomnia. The tincture contains Valerian root, GABA, melatonin, 5-HTP, passionflower, and CBD. This product has an orange-pineapple flavor making a user's CBD routine more enjoyable.
If you are an experienced user and need more CBD than a regular dose, you can consider Sol CBD tincture containing 4000mg of CBD. The product reduces inflammation, lowers anxiety, regulates brain function, improves the quality of sleep, and boosts the immune system. The oil doesn't have flavor, so a user will only feel a slight green tea taste.
Other Sol CBD tinctures include pure 500mg oil with cinnamon flavor, oil without flavor, and Liposomal 300mg CBD oil with hibiscus flavor. Although the assortment of tinctures is limited, a customer will experience all the benefits of CBD power. These oils are fast-acting and free from chemical additives.
As we've mentioned in our Sol CBD review earlier, the brand also has topicals. If you don't like the taste of the oil, you can apply CBD balm or cream to the necessary skin area and wait for the effect. Sol CBD offers CBD balms helping nourish the skin, reduce inflammation, and relieve pain from joints and muscles.
Sol CBD capsules are another effective way to enjoy your daily CBD dosage if you don't like tinctures. Every pill contains 15mg of CBD. Sol CBD capsules have a strong potential to reduce inflammation, improve the immune system, relieve stress, and fight insomnia. The company also has a CBD product for pets. Organic Sol CBD oil for dogs and cats contains 250mg of CBD and has a salmon flavor. This product helps animals relieve stress, forget about anxiety, cope with pain, and sleep well.
The Benefits of Buying Sol CBD Products

Sol CBD has a money-back guarantee

Founders of Sol CBD strive to build a convenient and trustful atmosphere for CBD users. If a person isn't satisfied with a product, they can return their money. An unsatisfied user should inform Sol CBD that they didn't get the desired effect and want to receive their money back within 60 days after purchasing a product. You can send this product back to Sol CBD.

Sol CBD has what to offer to everyone

The brand offers a selection of products to help you enjoy your daily Sol CBD dosage. You can choose from oils, topicals, and capsules. Besides, the company has tinctures with a salmon flavor for dogs and cats.
The Negatives of Buying Sol CBD Products
High prices
A bottle of CBD oil costs more than $50, which is rather expensive for an average user. Of course, there's a way to find the best price for Sol CBD - you can buy a bundle of CBD products or get a 10% discount for a subscription. However, many customers can still think the cost is too high.
Limited range of CBD oil flavors
While many companies offer a variety of tasty berry and fruit flavors, Sol CBD has a limited selection of tastes. A user can enjoy only Sol CBD natural flavor, cinnamon, and hibiscus. Oil for sleep disorders is available only in orange-pineapple flavor. A wider selection of tastes would attract more users striving to try high-quality CBD products offered by this brand.
The Bottom Line
Although the company features high prices and a limited selection of flavors, numerous Sol CBD oil reviews make us believe that people really love Sol CBD. This brand offers a few effective solutions to those suffering from anxiety, sleep disorders, chronic pains, and other health issues. A user can choose from tinctures, topicals, and capsules. Such a selection allows you to pick the most convenient way to take your daily dose of CBD.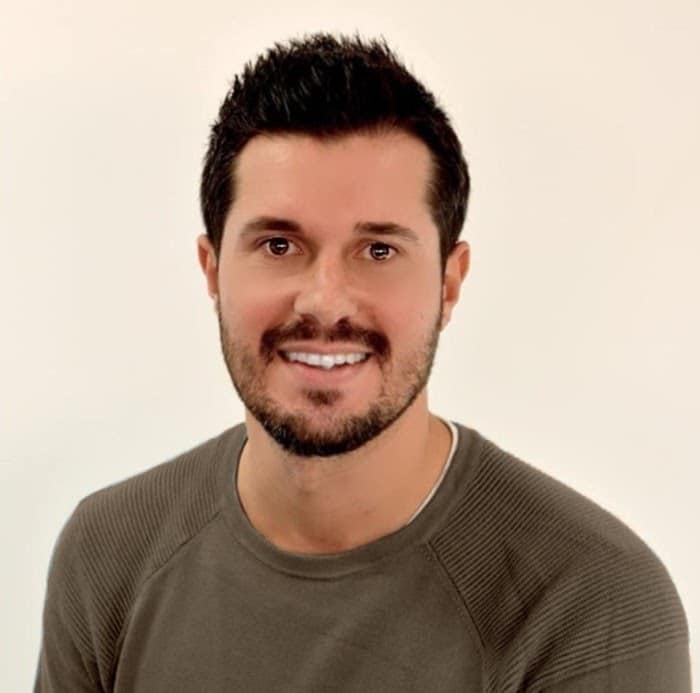 Jamie has more than ten years of experience as a physician assistant. He has always been interested in the healing potential of cannabidiol, especially in its pain relief properties. Jamie considers cannabidiol as a powerful remedy with minimal side effects. He knows how to help users make rational buying decisions based on the unbiased and accurate reviews of CBD products and brands.
User Reviews
I once had a bad reaction with marijuana so feared using CBD oils too. For long I did not pick CBD because each brand seemed to have one problem or the other in the product mix that made me fear using it. Like some had more THC levels while some had harmful additives. However, I wanted to try CBD for my chronic stress all the time as I could use weed no more. Recently I came across SOL and felt all confident to go for it. I am happy that SOL has suited me very well and now there were no reactions or side effects, let alone a bad reaction.
The thing I love about Sol CBD is that first it helps me fall asleep. And more importantly it does not leave me groggy in the morning, as some other CBD brands that induced sleep did. When I tried it I was not aware of this add on advantage. I just changed from my previous brand because it had been a while since I was taking that one. But upon using Sol, this came as a bonus advantage.
My daughter is a personality predisposed to overthinking. It was to be her first day of college and she was all nervous and crazy. I was trying to recall how my mother handled me at such a stage a few years back, but I am completely opposite to her. Totally in control and in the moment. So things were different for Sara and she was quite caught up in the hustle bustle of preparing for the first day. I tried a bit of Sol CBD although I was very skeptical as to what would be the response. Sara was completely calmed down and slowed down and it was all good. Many thanks to Sol.
Show more reviews