Advertiser Disclosure
Our website strives to be honest with clients. That's why we not only place candid reviews but also share this affiliate disclosure with you. We earn money by receiving affiliate commissions. We place the link which leads you right to the manufacturer's e-store where you can buy a product from a reliable brand.
Read our full Affiliate Disclosure
4 Corners Cannabis Review
4 Corners Cannabis CBD is one of the forerunners of the American hemp industry. Since its inception, 4 Corners Cannabis has been directed toward customer satisfaction, transparency, and organic hemp farming practices. Most importantly, 4 Corners Cannabis grows, processes, and distributes hemp oil itself, with no intermediaries involved. So what products does this brand deliver, at what price, and is its CBD (cannabidiol) produce worth your money? Our 4 Corners Cannabis review will answer these questions.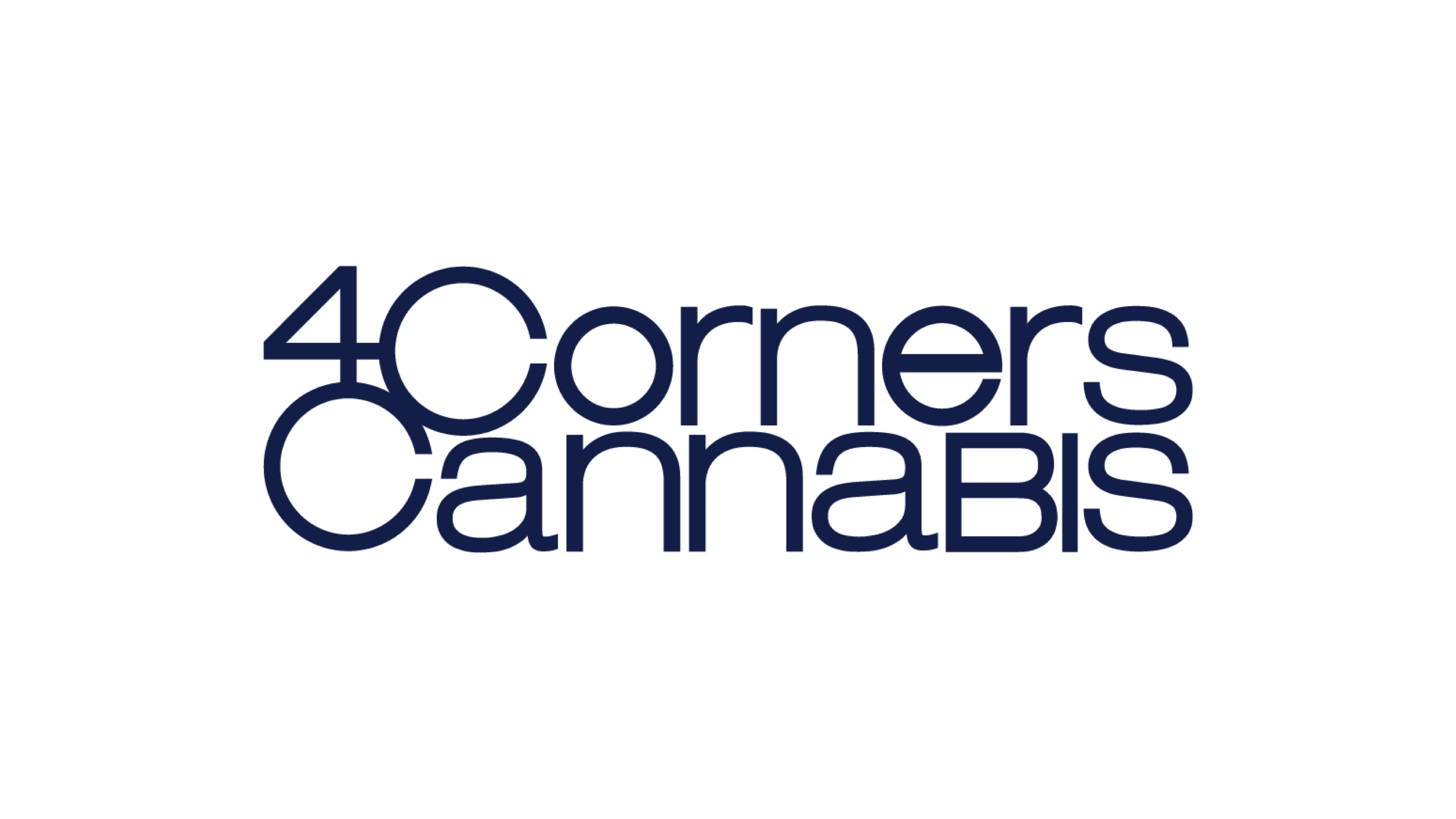 Go To 4 Corners Cannabis
4 Corners Cannabis Overview: What Makes It Stand Out?
4 Corners Cannabis CBD was established in Colorado back in 2013, when commercial American CBD production was in its infancy. 4 Corners Cannabis CBD makes the difference by growing and processing cannabis on their own fields by themselves.
Due to this, 4 Corners CBD achieves total control over cannabis cultivation, processing, extraction, and distribution. It's a big plus for a CBD company like this. Besides, this brand combines the "soil to oil" cannabis production approach with the organic formulation.
Does 4 Corners CBD really differ from other companies in the industry that much? In fact, it brings nothing revolutionary to CBD production. Yet, this brand might be a better option due to several features:
Consistent Farming Practices
4 Corners CBD grows hemp clones instead of seeds. Simply put, clones are cuttings from the mother plant. So a clone is put into the soil and grows identically to the mother plant.
As a result, 4 Corners CBD achieves a similar hemp quality across all its fields. This allows the company to produce highly consistent and accurate CBD formulations.
Solvent-Based CBD Extraction
4 Corners cannabis uses ethanol for hemp oil extraction. Ethanol extraction, much like CO2, is considered one of the safest and most efficient hemp extraction methods. In this regard, 4 Corners CBD also meets well-established production standards. Besides, 4 Corners CBD uses USDA-certified (the US Department of Agriculture) ethanol to make the purest CBD oil.
The Utmost Safety
4 Corners Cannabis offers naturally cultivated non-GMO CBD that is free of allergens or artificial additives. As a result, this brand is based entirely on the power of nature. Finally, all 4 Corners CBD products are tested by Aurum Labs, the leading CBD and cannabis testing laboratory. The best thing about 4 Corners Cannabis CBD is that you can check all the lab reports in PDF format on the company website.
Best CBD Reviews
We have selected the best of the best for you
What Products Does 4 Corners Cannabis Offer?
4 Corners Cannabis CBD offers the following CBD products:
CBD tinctures
CBD tinctures for dogs
CBD topicals (salves, massage oil, and CBD lotion)
CBD honey
THC-free hemp products (tinctures, salves, and pet tinctures)
CBD bundles (pet + human tinctures; tincture + salve; honey + tincture)
1. 4 Corners THC-Free CBD Pet Tincture

4 Corners THC-Free CBD Pet Tincture

CBD Potency:

1000-14000 mg

Price range:

$39.99 - $349.99

Alongside traditional full-spectrum CBD for pets, 4 Corners Cannabis has a THC-free pet tincture suitable for animals of all sizes. 4 Corners CBD pet tincture contains CBD, CBG, golden hemp seed oil that doesn't irritate the animal stomach, and Omega 3-6 fatty acids for health support and increased CBD absorption. This pet CBD tincture comes in a unique size -14,000 mg, to let your horse or other large pet receive extra health support.
Suggested use: add CBD to your pet's food or administer the tincture directly to your pet's mouth.

2. 4 Corners Cannabis Salve

Recommended

4 Corners Cannabis Salve

Price range:

$14.99 - $24.99

4 Corners Cannabis CBD salve is your best option if you don't want to take CBD inside. This product will suit perfectly for topical application. If your muscles or joints ache, just spread the salve on the target area and enjoy the rapid pain relief.
This cannabis salve contains cannabinoids, beeswax, coconut oil, and vitamin E. While CBD, in conjunction with other essential cannabinoids, does its job, the salve's smooth texture gently protects the damaged or swollen skin.
Suggested use: apply salve on the affected area of your body or face.

3. 4 Corners Cannabis for Dogs

Recommended

4 Corners Cannabis for Dogs

Features:

Natural and organic
Doesn't contain any toxic additives

Features:

Natural and organic
Doesn't contain any toxic additives

Price range:

$12.49 - $69.99

For many of us, our pets are no animals but family members, and we want to maximize their comfort and save them from life troubles. 4 Corners Cannabis for dogs can enrich your pet's diet and improve their health.
4 Corners CBD pet tincture contains full-spectrum CBD, golden hemp seed oil, and Omega 3-6 fatty acids for faster CBD absorption. Natural and organic 4 Corners CBD for dogs doesn't contain any toxic additives or artificial colorants and flavorings.
Suggested use: Add a few drops of CBD tincture to your pet's food.

4. 4 Corners CBD Honey

Recommended

4 Corners CBD Honey

Features:

Natural and organic
Made in USA

Features:

Natural and organic
Made in USA

Sometimes, we all need something sweet to boost our mood. But instead of unhealthy sweets, you can opt for natural, raw 4 Corners CBD honey strengthened with full-spectrum organic CBD. 4 Corners CBD honey contains nothing but carefully gathered pure honey and essential cannabinoids. Honey is a super-healthy product, which is a source of low-glycemic carbohydrates that has antioxidative properties. As a result, CBD infused honey will provide you with both pleasure and health support for the entire day.
Suggested use: add CBD honey to your favorite foods or take it independently.
How effective are 4 Corners Cannabis products? The company produces full-spectrum CBD that is proven to be more effective than regular cannabidiol due to the cannabis synergy effect. And when hemp oil contains all essential cannabinoids, it becomes much stronger. A study of March 2021 proves that cannabis synergy exists and augments conventional CBD treatment.
Additionally, 4 Corners CBD preserves hemp terpenes and flavonoids in their CBD products. These components also induce the therapeutic effects of cannabidiol.
On the other side, you may not want to consume full-spectrum CBD products if you take marijuana tests. If you undergo regular THC (tetrahydrocannabinol) screens, you can get false-positive results due to trace THC amounts in full-spectrum CBD products. The good news is that you can benefit from cannabidiol to the fullest if you opt for 4 Corners Cannabis THC-free CBD products.
So for what conditions can you take 4 Corners Cannabis CBD? Let's check them below:
Pain
CBD shows efficacy against pain syndromes of different origins, including hardly treatable nerve pain. How does CBD do that? CBD molecules soothe pain receptors and reduce neurological inflammation, which is the source of many nerve pain conditions. As a result, CBD is a potential painkiller.
Inflammation
Cannabidiol is famous for its anti-inflammatory properties. Without diving deep into the complex biochemistry, CBD works in the following way: it reduces pro-inflammatory cytokines, neutralizes free radicals, and prevents new inflammation spots from occurring. Therefore, CBD can treat many conditions that involve inflammation, which include fever, rheumatoid arthritis, acne, and others. Besides, many athletes use CBD as a muscle recovery treatment since it reduces muscle inflammation (post-training muscle soreness).
Insomnia
Statistically, around 70 million Americans have sleep disorders. But CBD has become a new sleep-inducing supplement due to its sedative effects. An extensive study review suggests that CBD improves sleep, reduces midnight awakenings, and shortens the changeover from wakefulness to sleep.
Anxiety
Over 40 million people in the United States alone have anxiety disorders. Since common sedative medications might cause long-term adverse effects, more and more people opt for CBD as a novel anxiolytic. Pre-clinical and clinical CBD studies suggest that cannabidiol can reduce anxiety levels in people with social anxiety. Also, CBD shows promising results against post-traumatic stress disorder (PTSD).
Why Choose 4 Corners Cannabis?

4 Corners Cannabis CBD has several advantages over other CBD brands. Here they are:

100% Safe and Effective

4 Corners Cannabis CBD features only lab-tested, naturally grown, diet-friendly, GMO, and allergen-free CBD products. Furthermore, this company has an impeccable reputation: more than eight hundred 4 Corners Cannabis reviews have granted them a rate of 4.9/5.

Reasonable Prices

CBD typically costs $0.05-$0.20 per milligram. A 2,000-mg 4 Corners Cannabis oil tincture costs $99: 99÷2,000= $0.049/milligram, which is at the lower end of the price. With 4 Corners Cannabis, you will save more money on CBD than ever before.
4 Corners Cannabis Downsides
Despite the evident benefits of 4 Corners Cannabis, it has a couple of downsides:
Small Assortment
4 Corners Cannabis CBD doesn't feature a lot of product lines. If you want to opt for 4 Corners CBD edibles, you can buy CBD honey only. No chewable gummies, CBD water, vape oil, or anything like that is available in the store.
Inconvenient International Shipping
If you reside outside the US, you can get 4 Corners Cannabis CBD products at 200% of their original price on the company's international website. Other than that, 4 Corners Cannabis CBD is a perfect fit for your daily CBD treatment.
The Bottom Line
4 Corners Cannabis is a reliable CBD brand that produces safe, effective, diet-friendly, and organic CBD products at its facilities. This brand undergoes independent lab tests and uses the safest and most effective CBD extraction technologies, meeting the strictest hemp oil production standards. Furthermore, you can purchase 4 Corners Cannabis CBD oil at some of the lowest prices in the industry. Consequently, 4 Corners Cannabis CBD is a brand we can recommend to you without hesitation.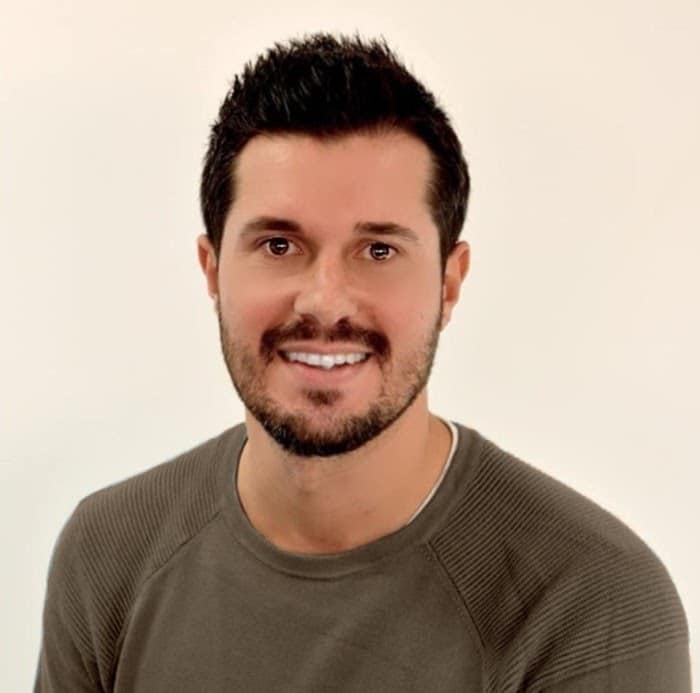 Jamie has more than ten years of experience as a physician assistant. He has always been interested in the healing potential of cannabidiol, especially in its pain relief properties. Jamie considers cannabidiol as a powerful remedy with minimal side effects. He knows how to help users make rational buying decisions based on the unbiased and accurate reviews of CBD products and brands.
User Reviews
I buy the salves only from 4 corners. I will not say that 4 corners is the best CBD brand around, or none other is as good as this one. But the reason is they have salves from extracts that I wanted. Or extracts that my body responded well to. So it is 4 corners for me. And they've got some great logistics and some great customer service team which I love too!
I started CBD January this year. I had an idea that I would take it for about a month and then quit. I just wanted to try it out to know what is it exactly. Did not have any health requirements to take CBD. But now it is mid feb and I am still on CBD. I do not feel like quitting. It is not addictive, in the sense that I discontinued for a week but there were no withdrawal symptoms. I retook to it because I felt it was helping me perform better at work.
They are lab tested. For each and every batch they are lab tested. I made a decision to go with 4 Corners Cannabis because I felt the brand was genuine and customer friendly. Their executive spoke to me for about half an hour over the phone. She answered all my queries and doubts very patiently. Then I ordered. The stuff is compelling. Relaxes me in a different kind of way.
Show more reviews