Advertiser Disclosure
Our website strives to be honest with clients. That's why we not only place candid reviews but also share this affiliate disclosure with you. We earn money by receiving affiliate commissions. We place the link which leads you right to the manufacturer's e-store where you can buy a product from a reliable brand.
Read our full Affiliate Disclosure
Hemp Bombs CBD Review
Hemp Bombs is a company that wholly dedicates itself to the creation of hemp-infused goods that make regular users feel thankful for the cure they get. In this Hemp Bombs CBD review, you will find out what popular CBD products this brand produces. Hemp Bombs CBD company embrace a wide range of goods that are third party lab tested and approved for quality and consistency.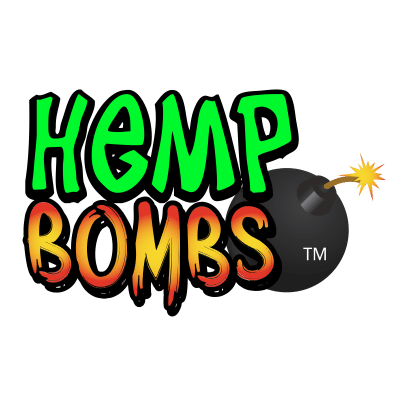 Go to Hemp Bombs
What is Hemp Bombs: Company Story
Hemp Bombs is a Tampa-based company that launched its very first CBD product relatively lately, in 2016. Back then, when resources and state-of-the-art technology for production of hemp-infused goodness were scarce, Hemp Bombs has entered the market with a noble mission to help millions recover from diseases.
Best CBD Reviews
We have selected the best of the best for you
This approach hasn't changed ever since, and neither has the supreme quality their manufacturers still adhere to. Today, Hemp Bombs is a complete multifunctional enterprise that grows industrial hemp, manufactures CBD products, provides packaging and shipment to everyone who needs to feel the taste of complete relaxation.
Hemp Bombs CBD Review: High-Quality Products
You'll hardly find any other company with so many goods in the inventory, to be honest. As soon as you enter the HempBombs official page, you immediately integrate into it, experiencing pleasant shock from what you see. And what you see is an extensive selection of CBD products of all tastes and preferences.
Oil
Vape Products
Topicals
Edibles
Gummies
CBD for Pets
1. Hemp Bombs CBD Oil Review

Recommended

Hemp Bombs CBD Oil Review

CBD Potency:

300mg, 600mg,1000mg, 2000mg

Features:

Tested by Independent Labs
Made in America

Features:

Tested by Independent Labs
Made in America

Price range:

$17.00 - $289.99

Let's start with hemp bombs cbd oil review first. Extracted from high-quality hemp, this product does wonders to maintain your health and pass far beyond traditional treatment effects. On the Hemp Bombs e-store, you can find some of the most concentrated CBD oil ever to exist. Indeed, there's no other alternative to the product that has six concentration levels with a formula that helps balance your mind and body. Besides, there are two flavors you have to try to enhance your experience: peppermint and watermelon.

2. Hemp Bombs CBD Gummies

Recommended

Hemp Bombs CBD Gummies

CBD Potency:

15-25mg per gummy

Features:

Tested by Independent Labs
Made in America

Features:

Tested by Independent Labs
Made in America

Price range:

$15 - $169.99

The brand is ready to pamper the tastes of consumers, for they've created 3 variations of best selling CBD gummies hemp bombs. You can now try all of them depending on your mood and the effects you expect to get after taking a colorful product. The brand's inventory comprises original, high-potency and sleep gummies.
For example, the battle-tested original edibles provide relaxation, stress relief and foster enhanced well-being. High-potency ones are designed to bring you a maximum – 25mg of CBD each gummy – effect. Whereas sleep gummies grant restful sleep. CBD oil for sleep aid can be your best helper.

3. Hemp Bombs CBD Vape Review

Recommended

Hemp Bombs CBD Vape Review

Features:

Made in America
Tested by Independent Labs

Features:

Made in America
Tested by Independent Labs

Vape deserves a separate say in this review since so many people prefer vaping over other means of CBD consumption. This is not a surprise, especially considering the quantity of consumers who like smoking. That's why Hemp Bombs resorted to the creation of some of the best vape products available.
You can find CBD vape oil, additives, vape tanks and batteries, disposable vape pens, hemp bombs E-liquid and mix and match. You won't even need to worry about the quality of smoke – it'll be a 100% big and thick cloud to give you maximum relaxation. So what are you waiting for? Your ideal vape product is just around the corner.

4. Hemp Bombs CBD Capsules

Recommended

Hemp Bombs CBD Capsules

CBD Potency:

15-25 mg/capsule

Features:

Made in America
Tested by Independent Labs

Features:

Made in America
Tested by Independent Labs

Price range:

$15.00 - $105.00

That's another product featuring the category of CBD edibles developed to ensure the best intake experience you'll ever have. The best thing about hemp bombs capsules is that they are impalpable when you digest them, given that they are sold in the form of pills. Each capsule contains 15mg of the brand's broad spectrum CBD, which is a perfect serving for all users who crave alleviation from stress, anxiety and any disorder in the nervous system. You can choose from small batches that count 5 capsules, mid-sized ones containing 15 and 30 capsules, or high-potency edibles (60 capsules). It's recommended to take one to two pills every day to feel the desired effect.

5. Hemp Bombs CBD Pain Freeze

Recommended

Hemp Bombs CBD Pain Freeze

CBD Type:

CBD Pain Freeze

Features:

Tested by Independent Labs
Made in America

Features:

Tested by Independent Labs
Made in America

As the name suggests, pain freeze is your answer to pain, cramps and joint and muscle problems. You'll hardly find any other solution that works as great as this one. That's because this product is made using a top-notch formula that helps CBD penetrate into each molecule of your body to save you from unpleasant feelings.

6. Hemp Bombs Max Chill Shot

Recommended

Hemp Bombs Max Chill Shot

Features:

Tested by Independent Labs
Made in the USA

Features:

Tested by Independent Labs
Made in the USA

Price range:

$14.99 - $59.99

Here's another "cold" product from the edibles category. That's a truly unique drink designed specifically for avid CBD users. Thanks to its multi-dose size, you can expect as much as 75mg CBD along with a variety of other safe ingredients to feel that much needed relaxation. But be careful: this product is not for you if you're only starting using it, for the dose is indeed imposing.

7. Hemp Bombs Pet CBD Oil

Recommended

Hemp Bombs Pet CBD Oil

CBD Potency:

125mg-1000mg

Features:

Made in the USA
Tested by Independent Labs

Features:

Made in the USA
Tested by Independent Labs

Price range:

$17 - $79.99

Your fluffy friends need as much attention as you do, and they can suffer from depression or pain just like you. In view of this, Hemp Bombs have created special CBD oil to help little dogs, cats, and other pets feel immediate relief. Most importantly, the oil is available in 125mg, 300mg, and 1000mg potencies, guaranteeing that your breed will remain satisfied with its quality.

8. Hemp Bombs CBD Syrup

Recommended

Hemp Bombs CBD Syrup

CBD Potency:

100mg - 1000mg

Features:

Tested by Independent Labs
Made in the USA

Features:

Tested by Independent Labs
Made in the USA

Price range:

$19.99 - $99.99

This one is a relatively new product the company launched to make you feel ultimate relaxation without having to take useless medicinal drugs to reduce tension or anxiety. The syrup is enriched with organic hemp and natural flavors so that you could benefit from the whole spectrum of its fundamental effect. Available at 100mg, 300mg and 1000mg, this product ensures customized intake that aligns with everyone's needs and preferences
Hemp Bombs Highlights

Effective solutions

The company like Hemp Bombs deserves special attention and all possible accolades for the work that has already cured thousands of users. The brand does its best to adhere to best manufacturing practices and effective solutions to provide everyone with the treatment they need.

Honesty

Upon looking at their website and exploring the store, one can only conclude that Hemp Bombs has a noble mission to offer reliable assistance whenever possible, without boasting of unique marketing tricks.
Hemp Bombs Negatives
CBD isolates
There are not so many things to consider when it comes to such an effective production as provided by Hemp Bombs. However, you need to take into account the fact that the brand uses CBD isolates instead of "full-spectrum" hemp extracts. That's quite a dismal fact, for exactly full-spectrum hemp is proved to be more qualitative than CBD isolates in view of its advanced formula.
Product Navigation
It would be great to classify products by their effects to make search easier for customers.
How to Apply Hemp Bombs Coupon and Promo Codes
Hemp Bombs is a reliable brand that offers top-notch CBD products and attractive discounts. The brand regularly creates promo codes, helping users enjoy their hemp-derived products and save their budget. A Hemp Bombs coupon can be unlocked just by taking a few simple steps.
To use a Hemp Bombs coupon code, you have to copy it and apply it on the brand's website. Press a promo code button, and a deal will be activated. A discount code will be copied automatically, so you can visit the Hemp Bombs website to choose CBD products. Once you've added the necessary products to your cart, you can press the "Checkout" button and go to the order details. Enter a Hemp Bombs discount code, and a coupon will be applied to your order. You'll see how much money you've saved by using a promo code. If you have Hemp Bombs coupons, don't forget to apply them before the expiration date.

Final Comment
In a nutshell, Hemp Bombs is one of those enterprises that goes hand in hand with advancements in experimental medicine. It's a highly developed brand that follows the steps of influential CBD creators, all for the sake of premium treatment for people and even pets. What else can be more pleasing than the fact of knowing that you can use a potent product anytime you want? That's what Hemp Bombs is doing now and will be doing for many years to come.
FAQ
Is the discount of a Hemp Bombs coupon limited?

Every Hemp Bombs coupon comes with specific conditions concerning the discount size. Check the details to know how much cash you can save with a particular promo code.
Can I find Hemp Bombs coupons on Reddit?

Chances are Reddit users offer Hemp Bombs coupons on Reddit sometimes. But it's necessary to search for a reliable platform member to get a promo code.
Can veterans and military personnel get a discount from Hemp Bombs?

Hemp Bombs has a lifelong 15% discount for veterans, military personnel, and military spouses and dependents. A customer has to fill out the form to get a discount.
Will my order be shipped for free if I apply a Hemp Bombs promo code?

Every Hemp Bombs coupon comes with certain conditions, so you should read the details attentively to find out whether your order will be shipped for free. Hemp Bombs offers free shipping for products over $50.
Do Hemp Bombs Coupons expire?

Hemp Bombs coupons might come with an expiration date, so it's better to hurry up and use them before the activation period is over.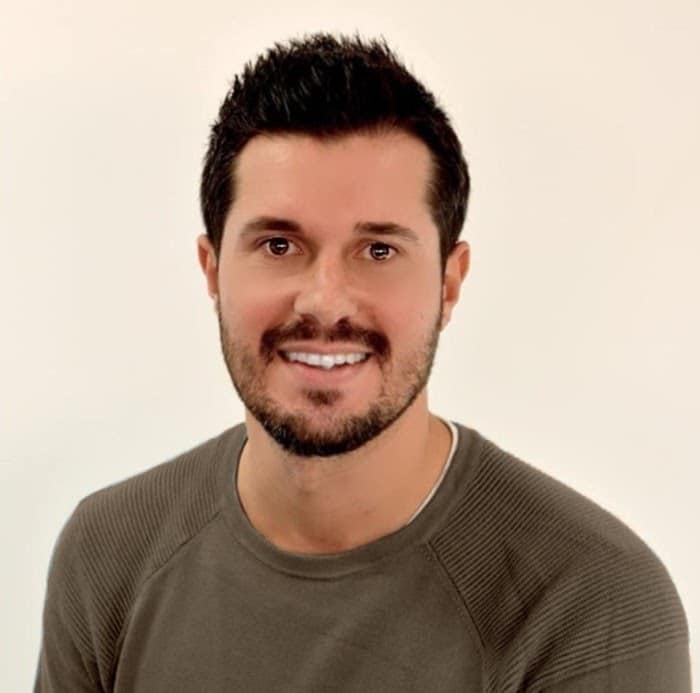 Jamie has more than ten years of experience as a physician assistant. He has always been interested in the healing potential of cannabidiol, especially in its pain relief properties. Jamie considers cannabidiol as a powerful remedy with minimal side effects. He knows how to help users make rational buying decisions based on the unbiased and accurate reviews of CBD products and brands.
User Reviews
HempBombs is very useful in reducing Anti-Psychotic and Schizophrenia symptoms. I give this off the record, but I have tried this on many patients of mine. And almost all of them show signs of improvement. I think this can be a breakthrough drug, the CBD from hemp bombs in the treatment of such mental illnesses. Only this would need more study and maybe a bit of compositional change to make it more effective.
You get to feel the raw taste of hemp as soon as you put a few drops of Hemp bombs into your mouth. It is best taken on an empty stomach. And if you visit the website, they got unlimited options in terms of product choice. I started with CBD when I had an accident that injured my elbow. It caused me both lifelong disfigurement and pain. I was in total despair and had nothing to help me. And imagine what. My own physician was the person who recommended Hemp Bombs to me as a mild anti-depressant. I think it is helpful.
Hemp Bombs has been a great companion to me in my weight management agenda. It came as a side effect though. I used Hemp Bombs following a few friends of mine in college, to appear cool and in, in college. It tasted great and from the very first use I just loved it. It also makes me feel in love with myself. However, what came as an add on was that I lost some of my extra appetite by taking Hemp Bombs on a daily basis. I would not call it losing all appetite, just felt like eating a bit less. I know I was eating a lot till then. And here I am. Accompanied with exercise too, all slim and pretty.
Show more reviews