Advertiser Disclosure
Our website strives to be honest with clients. That's why we not only place candid reviews but also share this affiliate disclosure with you. We earn money by receiving affiliate commissions. We place the link which leads you right to the manufacturer's e-store where you can buy a product from a reliable brand.
Read our full Affiliate Disclosure
Best CBD Oil for Migraines: Clinical Trials, Efficiency, and Usage of CBD for Headaches
Today, millions of people across the globe have to live with chronic headaches and migraines. In the US alone, chronic migraines affect over 15% of local people. There are many drugs for headaches. However, traditional painkillers cause plenty of side effects. What is more, people often develop tolerance to these drugs. As a result, standard pain treatment fails to become a suitable long-term option. Due to this, many people with migraines opt for alternative remedies, such as CBD.

CBD is a component found in hemp and marijuana plants. It is known for a wide array of beneficial properties, and lots of people use it to treat various conditions, such as:
Seizures
Inflammation-based skin conditions
Autoimmune diseases
High blood pressure
Depression
Besides plenty of benefits, CBD does not involve as many side effects as traditional medication. Thus, a combination of safety and efficiency has made cannabidiol a preferable treatment for the ailments mentioned above. However, can CBD really help with severe headaches? Read further to find out more about CBD's effects and recent clinical trials on CBD for headaches.
CBD Oil for Migraines & Headaches: Does It Work?
Migraine Symptoms
A migraine is a severe pain condition that involves the following symptoms:
Throbbing, nagging, and pulsating pain, usually on one side of your head. Sometimes, the unbearable pain covers the entire head
Sensory disorders
Nausea
Vomiting
A headache may not loosen its grip for hours and even days, thus dramatically decreasing a person's life quality and productivity. What is more, women suffer from migraines more often than men.
Migraines and Headache Mechanisms
What causes migraines? Researchers have still not found the exact mechanisms triggering this condition. However, studies show that migraines may result from an abnormality in the brain function caused by a TRESK gene mutation. This gene regulates potassium (K+) ion channels that excite nerve cells. When corrupted, TRESK causes nerve cells to respond to irritants much more intensively.
Also, a recent study of 2020 has shown that migraine development is connected with hypersensitivity in the visual cortex (the brain area responsible for receiving and processing optical signals). It might also be the answer to why people with migraines experience the "aura" effect and intolerance to light.
There are also factors significantly contributing to migraine development:
Stress
Anxiety
Depression
Excessive alcohol and caffeine consumption
Sleep deprivation and sleep disorders
Different food additives and spices
Hormonal changes. A drop in estrogen and progestin in women can cause migraines. Thus, women can experience severe headaches before and during the period as well as when taking oral contraceptives.
Physical activity. Increased physical activity (including sex) may cause migraine attacks.
Due to many triggers, a migraine is one of the three most frequent neurological conditions. What is more, limiting such a wide range of provocative migraine factors is virtually impossible. On top of that, there is still no cure for this condition. These aspects force researchers to investigate and test new treatment options for people with migraines.
The Best CBD Oil for Migraines and Headache: Top Picks 2020
What You Should Consider Before Using CBD for Migraines
How to Select Suitable CBD Oil for Migraines?
If you are a newbie to CBD, choosing the right CBD product might be complicated for you. To avoid poor-quality products, you should pay attention to the following aspects while choosing your CBD oil for headaches:
Always check third-party laboratory test results to make sure your CBD product does not contain harmful additions or excessive THC concentration. Usually, you can follow the lab results from official brands' websites.
Check for CBD content. If you are just starting, it is better to buy products containing low CBD amounts to determine whether cannabidiol suits you.
Pay attention to hemp origin and extraction technologies. It is better to stick to brands that use hemp cultivated in the US, Western and Northern Europe. It is due to far more reliable cannabis regulation. Also, opt for brands that use CO2 extraction since it allows producing the purest and most potent CBD oil.
Avoid brands that use hyperbolized claims. Always read CBD oil reviews and researches, and not all of its properties are well-studied. Thus, it is better to avoid CBD brands that claim to cure cancer, AIDS, and other hardly treatable conditions.
Best CBD Dosage for Migraines & Suggested Use
First, it is worth saying that CBD treatment is highly flexible, and no approach will fit everyone. You should adjust your daily CBD oil dosage according to your body weight and the severity of your symptoms.
Thus, a person with a mild headache can experience relief with only 5 mg of CBD per day. But this amount may be insufficient for a person with acute throbbing pain in the entire head. The same thing concerns weight. The heavier you have, the more CBD you will require to achieve relief and vice versa.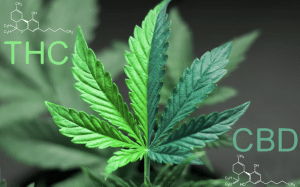 Nonetheless, it is better not to take enormous CBD amounts to achieve fast results. First, you should check whether you have any allergic reactions. For this, start with 10-12 mg of CBD per day and gradually increase CBD intake if you experience no relief. What about the time of the day? Should you take CBD oil for migraines in the morning, during the day, or before bed? There is no exact answer to this question as well. It depends on your goals.
Studies show that low CBD doses promote wakefulness when taken in the morning, while high doses provoke sleepiness. Thus, if you need to stay fresh during the day, but your condition requires high doses, it is better to take CBD before bed. Finally, you should always consult your practitioner before taking CBD.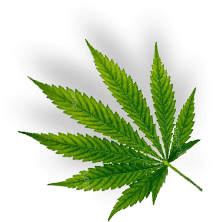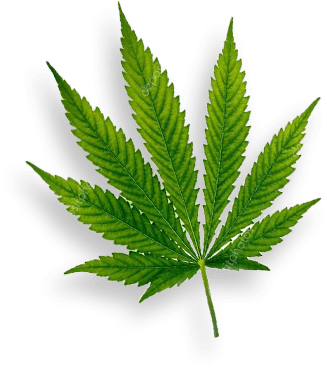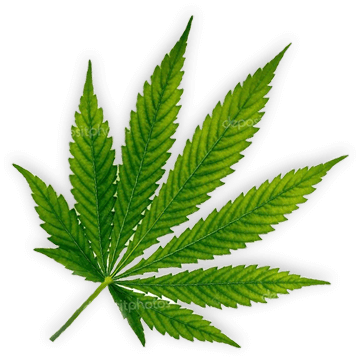 CBD Dosage
Calculator
Experience Level with CBD
None - Mild
Medium
Severe
Total Body Weight
(in lbs)
< 45
46-86
86 - 150
151-240
>240
<45
46 – 85
86 – 150
151-240
>240
<45
46-85
86-150
151-240
>240
this calculator is for informational purposes only. Talk with your Doctor before taking CBD. Individual results vary, and in fact it is already known that individuals have wildly different results with CBD.
Risks and Side Effects
Is CBD similar to weed? Indeed, many people feel afraid of developing a cannabidiol addiction. But in fact, CBD does not impact your brain function, unlike THC (tetrahydrocannabinol, the main active ingredient of marijuana). Therefore, you cannot develop CBD addiction, nor can you get "high" while taking CBD. What is more, cannabidiol is extracted from industrial hemp (the cannabis strain containing low amounts of THC but high CBD concentrations).
Thus, CBD is entirely safe from this perspective. Besides, many medical trials show that you can take more than 1,500 mg of CBD dailywithout developing adverse effects. Nonetheless, mild and infrequent side effects can still occur. They include:
Dizziness
Dry mouth
Nausea
Diarrhea
Therefore, if you experience at least one side effect, you should consult your doctor to adjust CBD intake.
Is CBD Legal?
Any CBD product is legal as long as it contains no more than 0.3% THC, according to the 2018 Farm Bill. Therefore, you can lawfully consume CBD products containing less than 0.3% THC.
What CBD Products are Best for the Treatment of Migraine?

In fact, no specific CBD product is better or worse for migraine treatment. Fortunately, you can choose the product you consider the most convenient for you. What is more, you can use a combination of different CBD forms for convenience and fast relief. Check what CBD products are available on the market and how you should use them:

Tinctures

A bottle of CBD tincture is currently the most popular CBD form. The cannabidiol oil goes in bottles with marked droppers for convenient dosing. You can take them sublingually for better absorption and faster results.

Edibles

These products include CBD gummies, CBD-infused chocolate, cookies, and other snacks. Dosing CBD edibles is usually convenient since each piece contains a fixed CBD amount. However, since taking edibles involves digestion, your body will absorb cannabidiol much slower. Due to this, you will get the desired effect in 1-2 hours after eating any CBD-infused product.

Capsules

Softgels and capsules are super convenient and calorie-free. They contain a predetermined CBD amount but also have a low absorption rate.

Topicals

CBD roll-ons and creams are great for targeted applications. They provide focused relief without impacting the entire body.

Vape Oils and Cigarettes

If you like vaping and smoking, purchasing CBD vape oils and cigarettes is a great chance to make your hobby much healthier. Besides, cannabidiol is absorbed much better when inhaled. Due to this, CBD vape oils and cigarettes have a much higher absorption rate, and you will feel the headache relief within 10-15 minutes.

Water-Soluble Products

Water-soluble, also named water-compatible CBD, is a novel cannabidiol formulation with the highest absorption rate. CBD brands achieve it by producing CBD nanoemulsions that enable your body to absorb 99-100% of the CBD serving. Thus, you can take CBD-infused beverages and CBD water to benefit from cannabidiol properties to the fullest.
Final Thoughts
Does CBD help headaches and migraines to disappear? Many studies show that it certainly relieves migraine pain. Due to a wide array of beneficial properties, CBD successfully treats migraine symptoms and, most importantly, prevents the development of migraine attacks.
Therefore, CBD can become an efficient addition or even replacement to your current headache treatment. To make your CBD oil for migraines the most efficient, you should opt for certified, lab-tested CBD products manufactured with premium quality hemp. Once you find a reliable CBD product, you will feel the taste of life without headaches and migraines.
FAQ
How to Use CBD Oil for Migraines?

It is better to start with small CBD doses and slowly adjust them to your condition. You can take CBD in the morning, during the day, or before sleep.
How much CBD Oil should I Take for Migraines?

You can start with 10-12 mg of CBD per day if you have mild symptoms. Most CBD brands suggest taking 30-100 mg of cannabidiol per day for headaches and migraines. However, you can always adjust the daily dose according to your condition.
What Kind of CBD Works for Headaches?

Virtually any CBD form soothes headaches. Therefore, you can select the product you consider the most convenient.
How often to Use CBD for Headaches?

You can use CBD two or three times a day to ensure round-the-clock CBD support.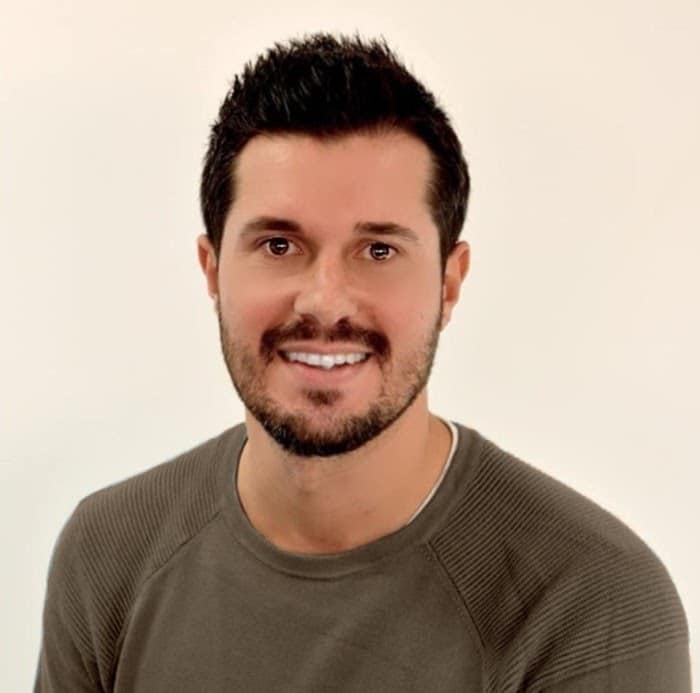 Jamie has more than ten years of experience as a physician assistant. He has always been interested in the healing potential of cannabidiol, especially in its pain relief properties. Jamie considers cannabidiol as a powerful remedy with minimal side effects. He knows how to help users make rational buying decisions based on the unbiased and accurate reviews of CBD products and brands.