Advertiser Disclosure
Our website strives to be honest with clients. That's why we not only place candid reviews but also share this affiliate disclosure with you. We earn money by receiving affiliate commissions. We place the link which leads you right to the manufacturer's e-store where you can buy a product from a reliable brand.
Read our full Affiliate Disclosure
Best CBD For Inflammation: Scientific Background, Effectiveness, and Top Products
Inflammation deprives millions of people of enjoying healthy and happy lives. Studies show that most chronic conditions like diabetes, obesity, cardiovascular, and autoimmune diseases involve systemic inflammation.
Worse yet, these ailments cause most deaths today. So what is inflammation, and how to protect your body from the involved risks of CBD? How to obtain the best CBD for inflammation? Read further to check this all out.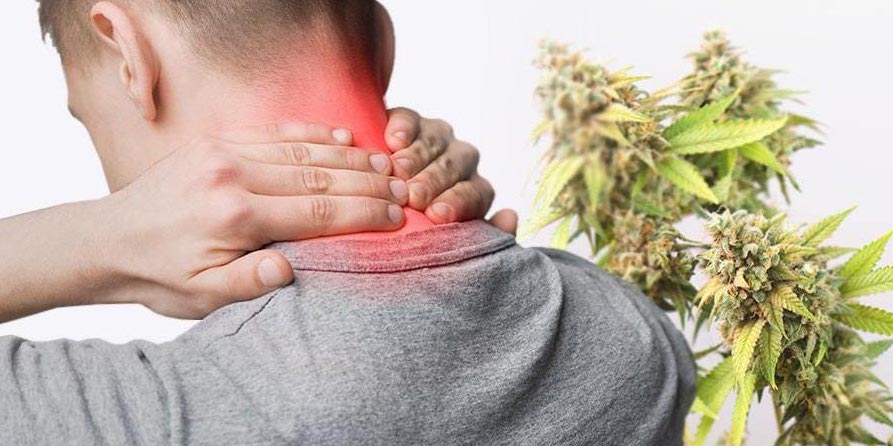 What Is Inflammation?
Inflammation is the way your body defends itself from malicious agents, like viruses, bacteria, and microorganisms. When some agents enter your body, your immune cells and signaling molecules (pro-inflammatory cytokines) intercept and kill the invaders.
This process involves increased blood flow to the affected area (a wound, for example), resulting in pain, redness, and swelling. It's called acute inflammation, which is a healthy body reaction, for the most part. However, there might also be chronic inflammation that can last for years, putting immense strain on your body. How to detect it then? Here are several chronic inflammation symptoms:
Fatigue.
Insomnia.
Anxiety and depression.
Chronic pain.
Diarrhea and other digestive disorders.
Nonetheless, visiting your practitioner and taking your tests are the best way to detect chronic inflammation. So how can CBD help you soothe your condition? Check this out below.
Does CBD Oil Help with Inflammation?
CBD, or cannabidiol, is a molecule extracted from cannabis plants. It has plenty of scientifically proven beneficial properties, including anti-inflammatory effects. In which way does CBD combat inflammation? Cannabidiol interacts with the endocannabinoid system (ECS), present in humans and other mammal species.
CBD is revealed to bind to many receptors involved in regulating the cellular inflammatory response.
Due to this, cannabidiol lowers pro-inflammatory cytokines release, preventing inflammation development. Thus, CBD binds to the TRPV1 receptor (one of several inflammation response regulators) and desensitizes it. Once blocked, the TRPV1 receptor can't activate pro-inflammatory cytokines (such as tumor necrosis factor (TNF) or interleukin (IL)) release. As a result, your muscle soreness, fever, or joint pain is gone.
CBD is also revealed to induce T-cell apoptosis (self-destruction), leading to decreased inflammation in animal and human models. This effect is achieved through CBD interaction with CB1 and CB2, which are the primary receptors cannabinoids bind to.
Additionally, CBD acts as a powerful antioxidant. It disrupts free radicals production (metabolism byproducts, also involved in chronic inflammation).
Top 5 Best CBD Oils for inflammation Reviews
1. Hemplucid Full-Spectrum CBD

Recommended

Hemplucid Full-Spectrum CBD

Features:

Certified
Lab-tested
Non-intoxicating
You can add it to beverages

Features:

Certified
Lab-tested
Non-intoxicating
You can add it to beverages

Price range:

$29.95 - $119.95

Hemplucid brings lots of superlative CBD products, but its water-soluble CBD makes a big difference. Your body absorbs water-soluble CBD several times faster than traditional cannabidiol due to nanoemulsion. Combined with a full-spectrum hemp formula, nano emulsified CBD brings instant inflammation relief.

Additionally, Hemplucid's application of supercritical CO2 hemp extraction ensures organic and non-intoxicating CBD formulas.

Suggested use: start with 10-12 mg of CBD daily and increase your daily intake to reach a comfortable dosage.

2. Nuleaf Full Spectrum Hemp CBD Oil (60mg/mL)

Nuleaf Full Spectrum Hemp CBD Oil (60mg/mL)

Features:

Colorado-grown hemp
Lab-tested products
Free shipping
Discounts available

Features:

Colorado-grown hemp
Lab-tested products
Free shipping
Discounts available

Price range:

$38.50 - $439

Nuleaf Naturals produces CBD with eco-friendliness and safety in mind. Thus, this company grows hemp in the US, uses CO2 extraction, and regularly undergoes independent product laboratory testing. Nuleaf Naturals' full-spectrum hemp formulation ensures maximum CBD efficiency.

Additionally, you will receive an additive-free, 100% organic product. Finally, Nuleaf full-spectrum CBD comes in light-defense recyclable bottles that prevent CBD from deteriorating under ultraviolet light exposure.

Suggested use: 20-30 mg CBD daily is a good starting point.

3. CBDistillery Full Spectrum CBD Oil Tincture

CBDistillery Full Spectrum CBD Oil Tincture

Features:

Certified and lab-tested
60-day money-back guarantee
Non-GMO products.

Features:

Certified and lab-tested
60-day money-back guarantee
Non-GMO products.

CBDistillery aims to bring ultimate health balance to its customers. The company achieved this goal through natural cultivation and processing practices and superlative quality control approaches.

CBDistillery full-spectrum CBD is safe, organic, lab-tested, and efficient: flavonoids, terpenes, and essential cannabinoids enhance CBD properties.

Suggested use: take 30-60 mg of CBD daily. Start with lower dosing and increase your CBD intake to achieve the best results.

4. Medterra's CBD Tinctures 1000mg

Medterra's CBD Tinctures 1000mg

Features:

Certified
Lab-tested
Non-GMO
Marked dropper for accurate dose measurements

Features:

Certified
Lab-tested
Non-GMO
Marked dropper for accurate dose measurements

Price range:

$34.99 - $132.99

Medterra offers pure CBD, made from US-grown hemp with the strictest quality control approaches possible. Superlative CBD extraction techniques allow Medterra to produce THC-free CBD for everyone. Although CBD isolate is deprived of other cannabinoids, Medterra adds MCT coconut oil instead, ensuring enhanced CBD absorption.

As a result, Medterra allows you to benefit from pure CBD to the fullest.

Suggested use: begin with 15-30 mg of CBD per day and adjust the intake according to your condition.

5. Receptra Serious Relief + Turmeric Tincture 66mg/dose

Receptra Serious Relief + Turmeric Tincture 66mg/dose

Features:

MCT oil
Omega 3-6 fatty acids
Avocado and turmeric oil

Features:

MCT oil
Omega 3-6 fatty acids
Avocado and turmeric oil

Price range:

$149.99 - $269.99

Since its inception in 2015, Receptra Naturals has been producing high-quality organic CBD products. This company has in-house hemp farms, ensuring maximum precision while formulating its CBD extracts. Additionally, Receptra emphasizes utmost transparency, displaying lab test certificates right on its product pages. Its Serious Relief brings balance to all your body systems and relieves inflammation in a flash.

Suggested use: begin with a half-dropper daily and adjust your dose according to your condition.
CBD Oil vs CBD Tinctures: What's Better?
Aren't CBD oils and tinctures the same thing? In reality, these are two different products. CBD oil is a super-potent and effective liquid made with supercritical CO2 hemp extraction. On the other side, a CBD tincture is made by infusing cannabidiol with alcohol.
The latter brings some unpleasant properties to the tincture. First, it makes the mixture taste bitter. Second, it can cause chemical burns if you hold it under your tongue, making the most effective CBD administration method (the sublingual one) harmful.
As a result, you should always opt for the best oil for inflammation, not tinctures. Nonetheless, many CBD brands label their oils as tinctures, but these products might not necessarily contain alcohol. Consequently, you should read CBD product descriptions and avoid the "true" tinctures (those containing alcohol).
How to Take CBD for Inflammation?
CBD dosing is always individual: there is no prescribed dose for everyone. The best thing you can do is consult your doctor to decide on the best CBD dosage for your condition. Once you determine the initial CBD intake, you can lower or increase it slowly to achieve inflammation and pain relief. What is a typical starting CBD dose? For mild conditions, you can begin with 10-15 mg CBD per day.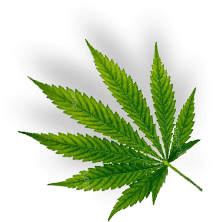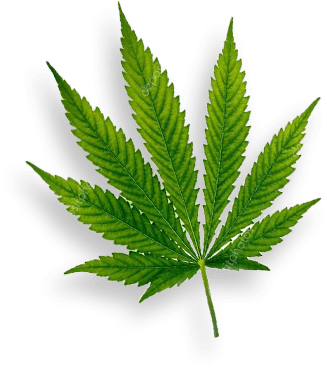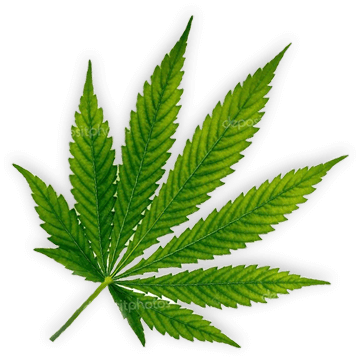 CBD Dosage
Calculator
Experience Level with CBD
None - Mild
Medium
Severe
Total Body Weight
(in lbs)
< 45
46-86
86 - 150
151-240
>240
<45
46 – 85
86 – 150
151-240
>240
<45
46-85
86-150
151-240
>240
this calculator is for informational purposes only. Talk with your Doctor before taking CBD. Individual results may vary.
What's the best time to take CBD?
In the case of CBD oils and tinctures, the sublingual application is your best choice. When you take CBD under your tongue, your sublingual gland absorbs it and allows it to enter your bloodstream, avoiding the digestive system. Given that, you can take cannabidiol regardless of your meal plan. Plus, you will achieve faster relief.
How to Choose Best CBD for Inflammation?
You have already read about five brands in our review. There are hundreds of other companies out there, and each of them applies different approaches to hemp cultivation and CBD production. Due to this, CBD quality differs a lot from brand to brand. How to choose the right product then? Check these tips on selecting the best CBD oil for inflammation:
Take a look at THC content. A CBD product must contain no more than 0.3% THC. Tetrahydrocannabinol (THC) is a psychoactive ingredient found in marijuana. In short, this component makes people high when they smoke weed. Keeping THC content within 0.3% allows brands to get the utmost advantage of their CBD products without compromising their clients' health.
Check whether hemp is grown in the US or Northern Europe. European and American companies produce CBD of the highest quality due to strict hemp regulation standards.
Pay attention to CBD strength. If you have a mild condition, you don't need to buy super-potent oil with 100 mg CBD per milliliter. It's because you can get relief from smaller doses, and purchasing a strong product will only complicate daily dosing.
Check for licenses and laboratory tests. Reviewing your product's certificate of analysis is crucial.
Always compare prices. CBD costs a lot and neglecting discounts or more reasonable offers can drain your budget.
Final Thoughts
CBD's inflammation reduction mechanisms are not only evident but also well-studied. Given that, cannabidiol can complement your current treatment or even become an independent solution. You can take CBD for skin problems, joint pain, shingles, heart diseases, fever, and other conditions involving inflammation.
Most importantly, CBD brings balance to your body and doesn't involve severe side effects like conventional anti-inflammatory medications. Therefore, taking CBD is a real chance to make your life a bit better. To get fast and consistent relief, you should opt for reputable, certified, and tested American or European CBD brands.
FAQ
How does CBD Reduce Inflammation?

CBD reduces inflammation by decreasing pro-inflammatory markers release. Additionally, CBD breaks chemical reactions that produce free radicals and helps your body remove them. Finally, CBD soothes the nervous system, promotes better sleep, and alleviates anxiety, contributing to mechanisms that naturally reduce inflammation in your body.
Which CBD is Best for Inflammation?

You can apply CBD cream on your knee for joint inflammation, for example. However, the topical application might not always be suitable for other inflammation types. In this case, CBD oil becomes the best option since it targets the entire body and lowers systemic inflammation.
What is Best for Chronic Inflammation?

Treatment consistency is the key to reducing chronic inflammation. For this, you need to take CBD at the same time every day for a month or longer (depending on your condition) to get consistent relief. Plus, you should sleep well, eat healthy food, and exercise several times a week.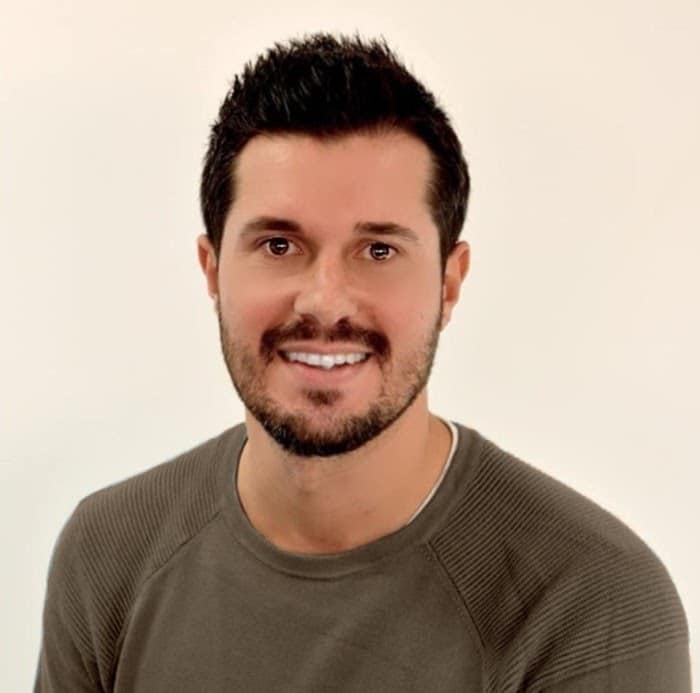 Jamie has more than ten years of experience as a physician assistant. He has always been interested in the healing potential of cannabidiol, especially in its pain relief properties. Jamie considers cannabidiol as a powerful remedy with minimal side effects. He knows how to help users make rational buying decisions based on the unbiased and accurate reviews of CBD products and brands.