Advertiser Disclosure
Our website strives to be honest with clients. That's why we not only place candid reviews but also share this affiliate disclosure with you. We earn money by receiving affiliate commissions. We place the link which leads you right to the manufacturer's e-store where you can buy a product from a reliable brand.
Read our full Affiliate Disclosure
NuLeaf Naturals CBD Review
NuLeaf Naturals is a company that makes every effort to produce raw, all-natural CBD oils. Having taken a look at the company's vision and values, you can instantly notice their commitment to nature and a healthy community. From cultivation to sale, it utilizes only advanced technologies to result in a premium product that contains nothing but pure cannabis plant, vitamins, and fatty acids. Safe and certified, pure oils are specially designed to help you and your furry friend to solve the medical condition. In case you are considering purchasing cannabinoid oil, pay attention to what NuLeaf constitutes of.

Go to NuLeaf Naturals CBD
What is NuLeaf Naturals: Company Story
The company's story originates from the time when a group of people who advocate plant medicine united to create a top CBD company. Established in 2014, NuLeaf Naturals has been successfully delivering the highest-quality CBD products to loyal customers for 5 years now. It would be fair to admit that the company is experienced in the industry and it is aware of all the CBD aspects.
As it can be seen from the brand's name, NuLeaf focuses on growing the purest hemp on licensed farms in Colorado. Assuring that the product contains nothing but essential oils, terpenes, and other organic compounds is the company's top priority. These days, it strives to let you enhance general wellbeing and promote a healthy mind.
Best CBD Reviews
We have selected the best of the best for you
NuLeaf Naturals Products
The thing that will instantly make you adore NuLeaf Naturals CBD products is the fact that they comprise nothing but pure cannabis. Such a special formula guarantees you can stay certain that you do not consume any emulsifiers and preservatives. Besides, NuLeaf Naturals Oils tastes genuinely naturally because it is totally free of artificial flavorings.
This CBD company creates outstanding products, adding which to your daily routine can significantly boost your physical and mental health. Also, since animals also have an endocannabinoid system, the company does its best for your furry friend to stay healthy too.
Oils
CBD for Pets
Cbd Oil Tinctures
Pet Cbd Oil
1. NuLeaf Naturals CBD Oil

Recommended

NuLeaf Naturals CBD Oil

CBD Potency:

300mg, 240mg, 1450mg, 6000mg

Unlike many companies in the cannabinoid industry, NuLeaf cannot stand out in terms of the diverse product line. But having a tiny product line does not mean that this company is not worth your attention. Their products are suitable for all people, regardless of preferences, tastes, and interests. In particular, NuLeaf Naturals CBD oil is a single product that the company can offer you.
You can purchase NuLeaf Naturals High-Grade CBD Oil in five different sizes and, accordingly, at five different prices. This is great in terms of the right dosage since you will not be torn between multiple products with different strengths. What you get is exactly 2.4 mg of pure CBD in only one drop.
You have possibly come across different CBD brands in the market and noticed that it is crawling with flavorings and different tastes. And if you want to know how raw, 100% natural, leafy CBD tastes like, NuLeaf can fairly be the company of your choice. And the product contains zero THC, of course.

2. NuLeaf Naturals Full-Spectrum Pet CBD Oil

Recommended

NuLeaf Naturals Full-Spectrum Pet CBD Oil

Our furry friends can also experience anxiety, chronic pain, or related conditions. Apparently, you are always eager to help your little doggie feel relief but still not sure if medicines are not harmful. NuLeaf cares about your pet, so it made it possible for them to experience the full range of benefits that NuLeaf Pet Oils provide. Full Spectrum Pet CBD Oil is available in three dosages: 240, 725, and 1450 mg. Just find the strength that will be right for your four-legged friend and stay certain that the pet will notice the healing effect.
This product is especially popular among pet owners since the majority of reviews uncover the amazing effect that CBD oil has on animals. So, get your furry friend an oil treatment and see how easily it copes with a deficiency in the endocannabinoid system.
NuLeaf Naturals
Assistance Programs
The contribution it tries to make into the society's wellbeing is immense and cannot remain unnoticed. In fact, the CBD company launched the assistance program that implies making it easier for people in need to access CBD products. You probably know that sometimes people who need proper medication are in financial distress, and NuLeaf Naturals is eager to help. It provides discount coupons for veterans, firefighters, police officers, and teachers, considering how hard and stressful their work is. Those who are disabled and on the poverty level can also request a discount coupon.
Besides, the company supplies discounted NuLeaf Pet Oils to shelters and homeless centers, which is also part of the assistance program. In this way, the company diminishes the barrier between high-quality herbal medicine and people who indeed need it.
NuLeaf Naturals Highlights

There are lots of things to be fond of about this company. The main one is the CO2 extraction method that allows obtaining the purest CBD ever, as long as quality means everything. Take a glance at other strengths that make the company stand out:

100% natural and healthy

According to the company, products comprise only cannabis plant. Preservatives, additives, or other harmful components have no place in the final product. Consuming Full Spectrum Hemp Extract CBD Oil is the finest way to deliver nutrients, vitamins, and fatty acids to your body.

Grown in local farms

Since the hemp growth is based in Colorado, the company thoroughly controls the entire production process, from planting to packaging. This means that the quality is indeed flawless and you, as a consumer, have nothing to worry about.
NuLeaf Naturals Negative Thoughts
Considering the rapid change of customers' tastes and interests, as well as the ever-growing customer base, the company needs to be ready for innovation.
Limited product line
Since NuLeaf Naturals only has a limited product line that comprises six NuLeaf Naturals' CBD oils, it might be difficult for them to keep leading positions in the future.
Limited tastes
Adding some natural flavors or innovative tastes would also be great. And, since the company does not sell edibles, topicals, or other products, its future is still vague.
Final Comment
The company can fairly be the top manufacturer in the industry due to the leading extracts it produces. NuLeaf Naturals' full-spectrum hemp extract oils are available in different sizes to boost your health and maintain your four-legged friend's condition. So, if you are concerned about your wellbeing and skeptical about traditional pills with their side-effects, this company deserves to be your CBD supplier.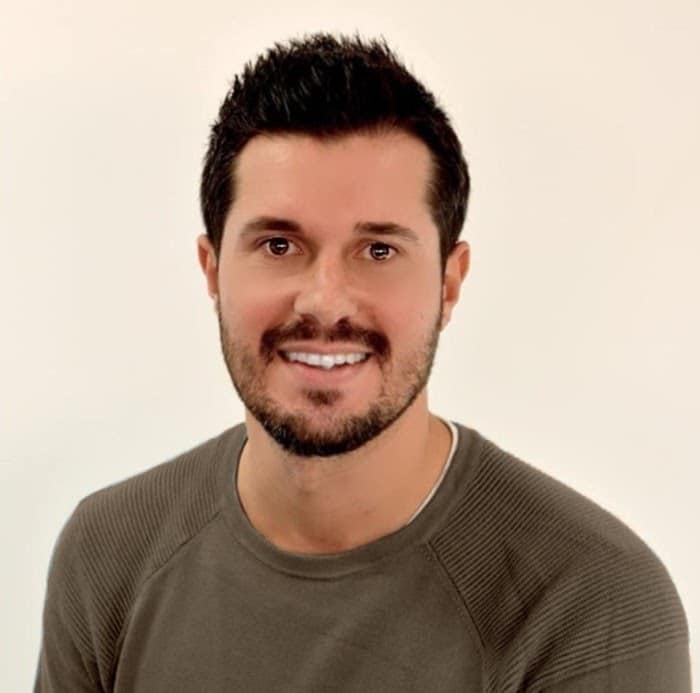 Jamie has more than ten years of experience as a physician assistant. He has always been interested in the healing potential of cannabidiol, especially in its pain relief properties. Jamie considers cannabidiol as a powerful remedy with minimal side effects. He knows how to help users make rational buying decisions based on the unbiased and accurate reviews of CBD products and brands.
User Reviews
Nuleaf has helped my body reform its normal inflammatory processes. I also found it great for my skin, so maybe it has got some anti oxidants too. I think it will be generally well tolerated because all in my family of 7 are taking it. All could get used to in at the first go. Infact, I was the last one to adopt it. When I saw my sister glowing like anything just within a couple of days of starting Nuleaf, I could not stop myself.
Nuleaf is available everywhere. It is easily accessible in any part of the U.S. at different super stores. I am a frequent traveler. I was buying cbd from a brand earlier that was not available everywhere. So whenever I had to switch while travelling I would have a numbing headache. Always looking for new brands. Nuleaf has come to help solve this problem. At the same time the oil quality is just as good a most premium brands that I have used so far.
I hell of a relief when it is menstruation. Nuleaf Naturals, I am not going to leave you ever. The way this oil reduces the cramps and the pain and the back pain more importantly, I am very thankful. I am also thankful to my mother who first tried this on herself, and once she was sure of the results, she gave it to me as well.
Show more reviews