Advertiser Disclosure
Our website strives to be honest with clients. That's why we not only place candid reviews but also share this affiliate disclosure with you. We earn money by receiving affiliate commissions. We place the link which leads you right to the manufacturer's e-store where you can buy a product from a reliable brand.
Read our full Affiliate Disclosure
Vape Bright CBD Review
Vape Bright is the CBD store that focuses on selling vape goods of any kind to the fans of the substance. The brand has the mission to create the empowered CBD community with each member sharing information about curing potential of CBD oil. Vape scene is one of the most promising CBD segments, and Jason Hand, CEO of the company, perfectly understands the choice to intake CBD by inhaling via vaping devices.

Go to Vape Bright CBD
What is Vape Bright: Company Story
The company began as an initiative to legitimize and standardize the chaotic market of vaping CBD goods. The American market had been dumped with low-quality and questionable vaping stock by the time the company entered the CBD scene. These days, the venture has moved forward to being one of the mascots of the vaping industry when it comes to CBD additives. The brand promotes purest cannabidiol extracts that mean no harm to human health, bringing relief for the severest health conditions.
Best CBD Reviews
We have selected the best of the best for you
Vape Bright CBD Products
The products offered by the brand are created for the vape fans. You could find several product lines that will please either a beginner or an experienced vape sommelier who knows how to use CBD in the mix. You'll find vape cartridge and oils of any choice. From different strengths to large bundles, Vape Bright covers it all.
Oil
Vape Cartridges
Vape Starter Pack
1. Thrive CBD Vape Cartridge

Recommended

Thrive CBD Vape Cartridge

Features:

No Nicotine
Lab tested
Made in USA

Features:

No Nicotine
Lab tested
Made in USA

Price range:

$65.00 - $275.00

The company has released this cartridge at the initial startup of the product line. Vape Bright Thrive CBD Cartridge is the basic offering to vape smokers that advances one's health condition and general well-being. The taste of purified, all-organic CBD oil is highlighted with the exclusion of any PG that is often the main component in the mass marketing of vape liquids. Each session from Vape Bright cartridge ensures prolonged usage cycle. The brand recommends you to inhale at least 10 times to experience mild CBD effect, with 20 servings available for the users in this scenario.

2. Thrive Beyond CBD Vape Cartridge

Recommended

Thrive Beyond CBD Vape Cartridge

Features:

No Nicotine
Lab tested
Made in USA

Features:

No Nicotine
Lab tested
Made in USA

Price range:

$65.00 - $275.00

This option is for seasoned CBD smokers who want to get a supreme blast of the substance. Vape Bright Thrive Beyond CBD Vape Cartridge is available in the strength of 250mg that is an extended dosage. If you want to experience immediate CBD effect, the cartridges that contain naturally-flavored additives are exactly for you. The cartridges are available in bundles containing 1, 3, or 5 pcs. You'll benefit from the inclusion of organic hemp oil, no PG or VG, and 0% of nicotine. The store cares about the quality of their vape goods, so you shouldn't worry about the quality of smoking accessories.

3. Vape Bright Starter Packs

Recommended

Vape Bright Starter Packs

This starter pack includes the basic tools to vape from today. You're getting Vape Bright 'Thrive' CBD oil entry to the world of cannabidiol appraisal and immense health benefits. You'll forget about headache, alertness, and various representations of stress with the help of this starter pack. Vape Bright prices the offering at $55, which is affordable to at least check it out. The competitors do not offer anything close in terms of quality to this store item. If you're choosing exactly this item from the range offered by the brand, get ready to experience the concentrated benefits of pure CBD inhaled from vape stick directly to the well-being of your health.

4. Thrive Beyond Starter Pack

Recommended

Thrive Beyond Starter Pack

This kind of starter pack from Vape Bright is for the users who want to get stronger, more effective CBD dosage instantly. This option is more expensive than the basic starter pack, but is it worth an extra buck? Fair and square, you're getting a $65 option that includes a 250mg vape cartridge that is a more powerful CBD dosage. Nevertheless, you should remember about possible oil crystallization, so keep the cartridge under the room temperature. Vape Bright says when this happens because of higher CBD contents in each cartridge of this starter pack. It's completely safe to use even when the substance has crystallized, just put the cartridge under the stream of warm water from your tape for a few minutes.
Vape Bright Highlights and Negatives

Highlights

Vape Bright has proven to be the flagship seller of the exclusive CBD vape goods. You can hardly meet the quality of products and transparency of the brand's operation these days in this segment. The market has only entered the active stage of growth due to CBD legalization a few years back. Hopefully, companies like Vape Bright will push other brands to deliver the same level of service to devoted CBD fans. Especially for vapers who are picky when it comes to choosing the right tools for inhalations.

Negatives

The company has not ensured that the correct third-party lab testing procedure takes place. It's a minor disadvantage to resolve in the future. The range of products is quite narrow as well. You're not going to find the myriad of tastes to smoke.The pen is not as powerful as vape connoisseurs might expect. The device has similar strength to IQOS heater rather than cool, 100wh vape chargers. Don't expect to see clouds of smoke around you.
Final Comment
Vape Bright is the right brand for those who want to enjoy CBD smoke via vape for the first time as well as for people who've been on the stage for a while. If you have never tried CBD in vapes, this is the sweet spot to start. Two options of different strengths are OK for the starters and experienced users, Vape Bright knows that. PG-free approach for liquids is also worth of likes, not many companies offer substances without this cheap ingredient.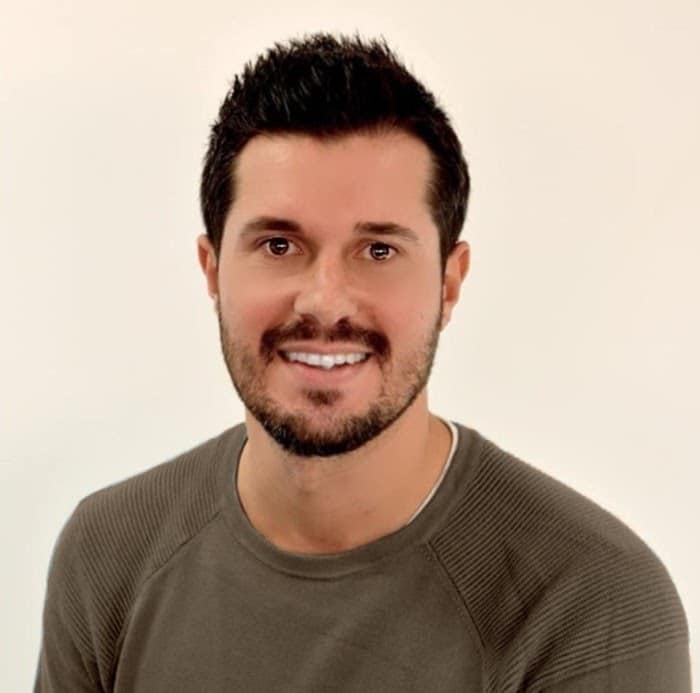 Jamie has more than ten years of experience as a physician assistant. He has always been interested in the healing potential of cannabidiol, especially in its pain relief properties. Jamie considers cannabidiol as a powerful remedy with minimal side effects. He knows how to help users make rational buying decisions based on the unbiased and accurate reviews of CBD products and brands.
User Reviews
I started vaping in the year 2016. I used to make my own vape device and my own vape liquid at first. Slowly I moved over to the sells from my local seller. I was quite contended until one day I tried Brass Knuckles at an acquaintance's place. It seemed to be almost 300 times better than my own gadgets. So it was brass knuckles for some time. I recently tried Vape bright as I was hearing a lot about it in news and media. And believe me it is even better. I think we must keep on upgrading ourselves when it comes to vapes!
This is a perfect combination. Vape Bright is a brand that can service you like anything. I have never come across any company who's got better standards of service in the CBD category. If you've got any query to resolve, they are there all the time. Also, if you need support and guidance on how to use the device, they are there. Besides the customer service team they've got some best times to deliver and their products are efficient and sleek. Moreover the guarantee period is pretty long, upto 60 days! The cartridges, the pens, the oils and the kits, all are designed in a unique manner. There is no company as of now which can match this one I think.
Vape Bright is an outstanding one. It is designed very ergonomically. Carrying it or holding it is convenient. The vape is light weight and safe. I sometimes leave it on charge at night and forget to unplug until the morning. There have been no problems ever. No overheating, no leakages. The smoke is thick and intense and very soft too.
Show more reviews