Advertiser Disclosure
Our website strives to be honest with clients. That's why we not only place candid reviews but also share this affiliate disclosure with you. We earn money by receiving affiliate commissions. We place the link which leads you right to the manufacturer's e-store where you can buy a product from a reliable brand.
Read our full Affiliate Disclosure
Koi CBD Review
Koi CBD is a trusted and accredited brand of hemp-derived oil, vape juice & more. The company behind the brand consists of highly proficient workers who see the future in CBD products. Located in Norwalk, USA, Koi translates the importance of considering healthy benefits of CBD for human body and soul, while producing the best goods with love and care. Their store offers products for everyone suffering from pain, stress or anxiety. You can choose the right goods for you by just browsing their wide selection.

Go to Koi CBD
Who is Koi: Brand Story
Founded in 2015, Koi initiated a responsible mission which it keeps fulfilling right to these days. The mission was to take the quality of CBD production to an entirely new level. The founders aspired to show noobies how beneficial the hemp-extracted goods can be for weelbeing.
While also paying huge attention to distorted visions of critics regarding hemp-derived products, dispelling myths and providing guides to those who deem their products unworthy. Easier said than done is not the case with Koi CBD. They prove their words with evidence – all Koi's products undergo multiple lab testings to set the highest CBD quality standards. It is the reason why the brand succeeded in building a great and solid reputation on the market.
Best CBD Reviews
We have selected the best of the best for you
Koi CBD Products
The Koi CBD web store contains a wide range of products designed with buyers' desires in mind. The brand offers tinctures, topicals, contagiously colorful gummies and a row of other goods and devices for the best user's experience. Whether sublingually or topically, CBD products can be used differently depending on your personal needs.
If you suffer from back pain, take some drops of Koi CBD oil and notice results in a New York minute.Upon browsing their product stock, you can come across many delicious and useful goodies, including:
Oils
Vape juice
CBD for Pets
Topicals
Gummies
Tinctures
1. Koi CBD Oil

Recommended

Koi CBD Oil

CBD Potency:

250mg, 500mg,1000mg, 3000mg

Features:

Non-psychoactive
Tested for Potency
Tested for Purity
Tested by a 3rd Party Lab

Features:

Non-psychoactive
Tested for Potency
Tested for Purity
Tested by a 3rd Party Lab

Price range:

$29.99 - $179.99

The company is home to one of the greatest collections of Koi Naturals CBD oil on the market. For example, the leader of the new Koi natural line sales – Koi Naturals with Peppermint – is an all-natural, full-spectrum CBD-infused oil that contains 13 terpenes. These compounds help restore natural balance and improve the overall physical state.
If you're not keen on the blend of pepper and mint, the brand won't disappoint you with a single flavor. The polychrome of different flavors is presented in Koi's product line and includes strawberry that will serve as a good sweetener, spearmint, lemon-lime, natural, and fresh orange. The good news is that these are all bare essentials without artificial flavorings, which guarantees a memorable and tasty CBD intake experience.
All Koi CBD Naturals oils come in beautiful 30 or 60mL bottles with droppers for easy and accurate oil distribution. The starting price for a pack of healthy ingredients starts at $40, which is an optimal cost for those with a moderate budget. You can also buy Koi Naturals variety pack for $128 to feel the full rainbow of flavors and pamper yourself with various tastes daily.

2. Koi CBD Vape Juice

Recommended

Koi CBD Vape Juice

Features:

Tested for Potency
Tested by a 3rd Party Lab
Non-psychoactive

Features:

Tested for Potency
Tested by a 3rd Party Lab
Non-psychoactive

If you want to vape the top-quality CBD oil instead of buying tinctures, give Koi CBD vape juice a try. Just pour the juice of your preference into the vaporizer and get ready to depart into the world of calmness, composure and harmony. The juices displayed in the Koi's store inventory are highly relaxing liquids that help even the most stressed individuals feel safe and sound in the disturbing environment.
Koi's vape juices come in a variety of flavors: exotic blue raspberry with dragon fruit, classic flavorless additive, juicy watermelon with a bit of sour green apples, strawberry milkshake, tropical popsicle, and pink lemonade. Plus, Koi CBD offers vanilla caramel custard for dessert addicts. It is a perfect alternative to cakes with loads of calories, while the taste is totally identical to your favorite sweets.
The price for such a yummy additive starts at $30 for 30mL – each bottle is loaded with 100mG of CBD.

3. Koi CBD for Pets

Recommended

Koi CBD for Pets

Features:

Non-psychoactive
Tested by a 3rd Party Lab
Tested for Potency

Features:

Non-psychoactive
Tested by a 3rd Party Lab
Tested for Potency

The brand's online shop has two goods for dogs at the disposal – Koi naturals CBD spray for pets and Koi CBD soft chews. Both products are certified, healthy full-spectrum additives that your doggy will thank you for. Made from only natural and harmless ingredients. A true spectrum hemp oil included in the contents of Koi CBD chews ensures a nutritious and delicious way to restore balance for your pet.
As an alternative, consider spraying Koi CBD blend on your pet's food or into their mouth. This way, you can provide doggies with the wide spectrum of CBD wellness they deserve. The travel-size bottle that comes in 60mL costs $60. Spending this money will make your payback priceless given that your pet will live a more sustainable and healthy life.

4. Koi CBD Gummies

Recommended

Koi CBD Gummies

CBD Potency:

10mg per gummy

Features:

Non-intoxicating
Tested for Potency
Tested by a 3rd Party Lab

Features:

Non-intoxicating
Tested for Potency
Tested by a 3rd Party Lab

Price range:

$9.99 - $29.99

This product is the most special one in the entire Koi CBD web store. "Why" you may ask. The main reason hides behind the technology of Koi CBD tropical gummies creation. Just imagine – they spend great amounts of time in comparison to other brands to mix and roll full-spectrum CBD blend into gummies not once, but three times. Such a method allows Koi to make sure that CBD is evenly distributed throughout every gummy. This, in turns, enhances consistency and guarantees the most effective results you can possibly get.
Koi CBD gummies are not only filled with restorative properties, but they also come in different colors and flavors, including lime, tangerine, and acai pomegranate. This taste selection ensures that even the most capricious customers are left satisfied with variations of sour, fresh and sweet flavors. Infused with 10mG of full-spectrum CBD per gummy, the 60G pack will serve you for a long time.

5. Koi CBD Topicals

Recommended

Koi CBD Topicals

CBD Potency:

150mg-1000mg

Features:

Non-psychoactive
Natural oils
Non-detectable levels of THC (<0.001%)

Features:

Non-psychoactive
Natural oils
Non-detectable levels of THC (<0.001%)

Price range:

$19.99 - $79.99

The brand's web store balms and lotions are the products for external use only. They're absolutely incredible, and we can name at least three reasons for you to buy them now.
First of all, they allow you to relax, take the stress off, and feel calm after a hard working day or exercises in the gym. Second of all, both balms and lotions contribute to skin smoothness and restoration, making it hydrated and shiny. Finally, their smell will take you to paradise – the natural fragrances play harmoniously with hemp-derived components, giving you a bouquet of unforgettable scents every time. The lotions come in three flavors: pink grapefruit, citrus burst, and customers' fave – Koi CBD lavender lotion. For $40, you can get a 125mL bottle of a nice lotion filled with 200mG of quality CBD and use it on a regular.

6. Koi CBD Vape

Recommended

Koi CBD Vape

CBD Potency:

500mg, 1000mg

Features:

Built in USB charger
Battery capacity: 360 mAh

Features:

Built in USB charger
Battery capacity: 360 mAh

Koi CBD vape is a perfect product for enjoying your CBD dosage. It's portable and easy to use, so you can take it anywhere. The brand produces Koi CBD vape oil from hemp grown in the USA. The product is tested multiple times for purity and potency, so you can be sure that the Koi CBD vape is of the highest quality.
This product offers you to allow your worries to vaporize with CBD clouds - you can take 200-300 tasty puffs. The variety of Koi CBD vape juice flavors includes a tropical popsicle, blue raspberry dragon fruit, and strawberry milkshake. The overall amount of CBD is 100mg. This oil brings users an excellent CBD experience, like it's stated in almost every Koi CBD vape review.
Benefits of KOI CBD

KOI CBD items provide many advantages over familiar products in the market:

Wide variety of products

The Koi's products will leave many customers speechless in view of the imposing inventory the brand offers. Their web store is packed with mountains of useful products, starting from oils and ending with vapes and cartridges.

Quality

Another thing that cannot be left unnoticed is real proof of quality excellence. You can download lab results for each product from Koi's line which is approved by CannaSafe – the first Accredited Lab in Cannabis Testing, and by Green Scientific Labs.

Contents of production

The biggest benefit of Koi CBD is that it produces 99% pure CBD using pharma grade processes in a GMP certified facility. This means that the company doesn't cheat on quality and longs to create the finest CBD on the market.
KOI CBD Negatives
The adverse impact of CBD is reduced to only two side effects:
Price
Unfortunately for many, the costs of Koi's products are a little sky-high. This factor remotes some buyers from the best purchase of their lives. Let's not forget that we want quality products which have a somewhat increased price tag as a rule. Therefore, it's better to pay once for effectiveness than three times for a mere fraud.
Not everything can cure
Of course, their oils and pills have good quality, but these products won't help you heal dangerous diseases. A right dosage will only influence some effects provoked by sickness, but that's all.
Using Koi CBD Coupon and Promo Codes
A Koi CBD coupon allows users to enjoy high-quality CBD products at a lower price. The brand offers promo codes under different conditions, so it's necessary to read coupon details. For example, a discount code won't last forever – a customer should check the expiration date to use it before it's too late. Once you've got a Koi CBD oil coupon, you'll also have to check whether it can be applied to all products or only the selected ones.
Using a Koi CBD coupon code doesn't require any special steps. You just have to click the button to copy a promo code. Go to the Koi CBD site and pick the products you'd like to use. If you're finished with shopping, go to your cart and press the "Checkout" button. Below your order details, you'll find a box where you can insert a Koi CBD discount code. Apply your promo code, and the total sum of your order will be recalculated.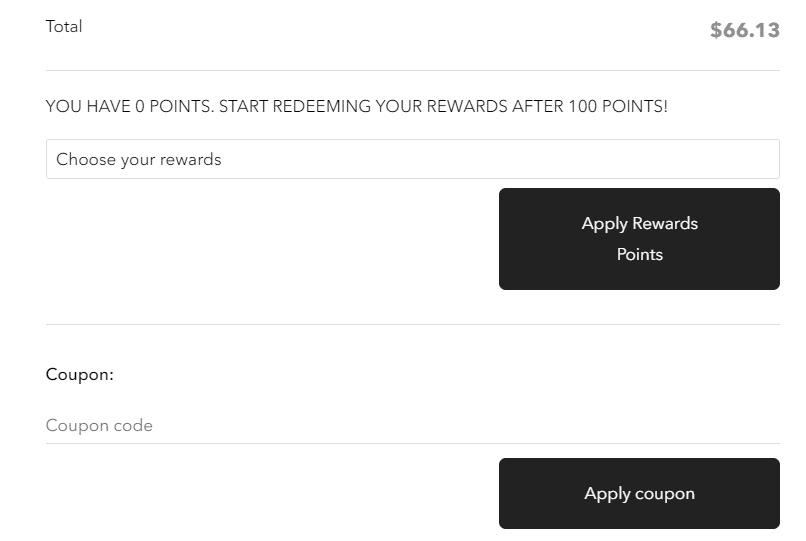 Final Comment
Koi's CBD is definitely a must for everyone who wants to benefit from a myriad of benefits which the brand offers. If you're in search of a powerful product that has a potential to reduce or eliminate ailments, Koi might be just the right choice for you. Against all the odds, Koi CBD still made it to the top of the success ladder, selling GMO-free and THC-free products of supreme quality. Hence, this company is a reliable brand with the best intentions for consumers.
FAQ
Is the dollar discount of a Koi CBD coupon limited?

The discount sum depends on the conditions set by Koi CBD. Some coupons allow users to get a 5% discount, while others help save even more money. Read the promo code details attentively to know how much cash you will save.
Are there Koi CBD coupons on Reddit?

Reddit users may offer Koi CBD coupons or post links to sites where you can find promo codes. However, it's necessary to be careful and search for a user you can trust.
Does Koi CBD offer discounts to veterans and military personnel?

Yes, Koi CBD has a discount program for veterans and military personnel. Customers falling under this category can subscribe for a lifelong 25% discount. It's necessary to provide a VA card, driver's license, ID, or documents proving you're involved in military service.
Can I get my order for free if I apply a Koi CBD coupon?

Read Koi CBD coupon details to find out whether a promo code unlocks free shipping. The brand offers free shipping on orders over $35.
Does a Koi CBD coupon expire?

Yes, a Koi CBD coupon can expire, so you should check the terms to use a promo code while it's active.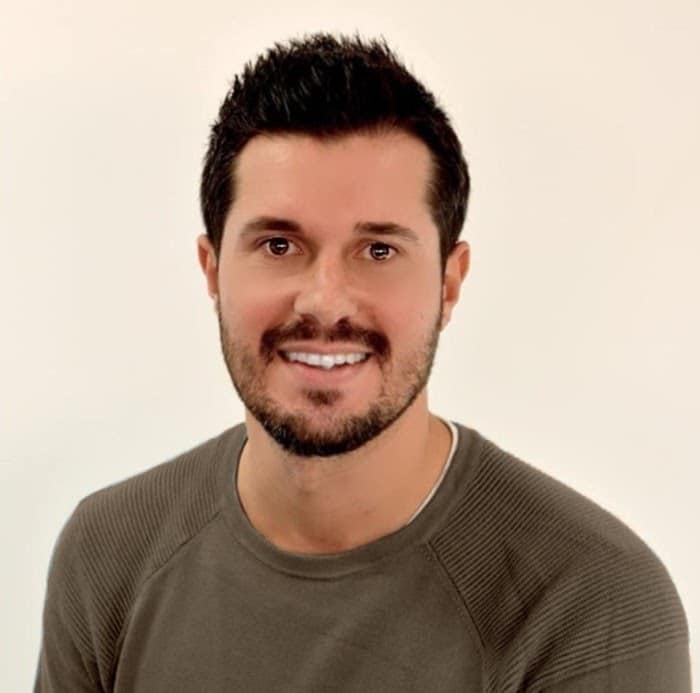 Jamie has more than ten years of experience as a physician assistant. He has always been interested in the healing potential of cannabidiol, especially in its pain relief properties. Jamie considers cannabidiol as a powerful remedy with minimal side effects. He knows how to help users make rational buying decisions based on the unbiased and accurate reviews of CBD products and brands.
User Reviews
Hi, I was told by a friend to try CBD Chews for adult dog with tooth discomfort & anxiety, as she was a rescue dog, abused & found on street, by my daughter. I finally found a legal dispensary to purchase dog products. The only CBD product for dogs was Koi. I purchased bag of chews & was very surprised it worked! She acted like pain subsided & was less anxious! I was very happy, to help her. She has seen a Vet for consultation & treatment. I recommend Koi, 100%.
I just want to say I love this company!!! I had a problem with my order and a nice lady named Callie helped me so much and was able to help fix the issue and I received it days later. CUSTOMER SERVICE IS AMAZING!
I've been buying from this company for a few years now and let me just say their products have helped my grandmother tremendously. I buy her the cbd roll on and she has pain from her arthritis in her hands (from over 40+ years of being a florist) and this product has helped her be able to do crafts and cut flowers again! Thank you guys so much for making products that actually help people!
Show more reviews