Advertiser Disclosure
Our website strives to be honest with clients. That's why we not only place candid reviews but also share this affiliate disclosure with you. We earn money by receiving affiliate commissions. We place the link which leads you right to the manufacturer's e-store where you can buy a product from a reliable brand.
Read our full Affiliate Disclosure
The Best CBD Oil: Everything You Should Know
CBD is everywhere, and everyone speaks of its magic health benefits. How do you buy and take this supplement? What is the best CBD extract, and how does CBD oil differ from hemp oil? Today, you will learn everything you need for living a happier life using the best CBD oil.
How to Choose the Best CBD Oil?
Since many unregulated CBD products flood the market, you may not pick the best-quality CBD oils in a few clicks. How to buy safe and effective CBD oil at a moderate price then? Check this out below.
CBD Extract Matters
CBD oil comes in three formulations, which are full-spectrum, broad-spectrum, and isolated. Full-spectrum CBD oils contain THC (tetrahydrocannabinol), which is the primary active ingredient of recreational marijuana.
This chemical impacts brain function causing the "high" feeling and all the effects typically associated with cannabis. So is CBD oil legal, assuming that it contains a psychoactive substance?
The US government allows CBD products with no more than 0.3% THC by dry weight. In this concentration, THC is entirely harmless but might be detectable for marijuana testing. Therefore, you should opt for CBD oil extracts with 0.3% THC or CBD isolates and broad-spectrum oils if you undergo marijuana testing.
Check for Certifications and Lab Reports
You may ask yourself: "How do I check a particular CBD product for the desirable THC amount?" For this, you need to buy CBD oil from companies that feature easily accessible certificates of analysis for every product.
The best CBD oil brands have certification pages with lab reports on their websites, where you can check every available CBD product for THC content, heavy metals, impurities, herbicides, pesticides, etc.
A reliable brand should have some of these certifications:
The US Hemp Authority certificate.
Good Manufacturing Practice (GMP) certificate.
ISO 9001 certificate.
National Sanitation Foundation (NSF) certificate.
If the brand of your choice has at least one of these documents, it produces high-quality products.
Consider the Hemp Source
Hemp origin also matters. A CBD tincture must contain potent hemp extract to yield maximum benefit. It happens only when CBD comes from high-quality hemp grown on fertile land under strict regulation using natural farming practices.
Consequently, you may want to address CBD brands that either source hemp from American suppliers or grow hemp in the US fields. Western Europe also produces premium hemp due to reliable quality control and farming practices.
1. Provacan CBD Oils

Recommended

Provacan CBD Oils

CBD Potency:

600mg-2400mg

Features:

Laboratory-tested
CBD content verified

Features:

Laboratory-tested
CBD content verified

Price range:

$35.53 - $184.80

2. Diamond CBD Oil

Recommended

Diamond CBD Oil

CBD Potency:

250mg - 3500mg

Features:

Quality ingredients
100% natural hemp

Features:

Quality ingredients
100% natural hemp

Price range:

$59.99 - $319.99

3. cbdMD Oil Tinctures

Recommended

cbdMD Oil Tinctures

Price range:

$29.99 - $399.99

4. Green Gorilla Hemp Oil Products

Recommended

Green Gorilla Hemp Oil Products

Features:

0% THC
3rd party tested
Organic oils

Features:

0% THC
3rd party tested
Organic oils

Price range:

$25.99 - $349.99

5. Joy Organics CBD oil

Recommended

Joy Organics CBD oil

CBD Potency:

450mg, 1000mg, 1500mg, 2250mg

Features:

Full Spectrum, Vegan and Alcohol-free
USDA Certified-Organic

Features:

Full Spectrum, Vegan and Alcohol-free
USDA Certified-Organic

6. CBDfx Oil Wellness and Calming Tinctures

Recommended

CBDfx Oil Wellness and Calming Tinctures

CBD Potency:

250mg-6000mg

Features:

Verified Potency
Solvent Free
Cruelty Free

Features:

Verified Potency
Solvent Free
Cruelty Free

Price range:

$29.99 - $399.98

7. Charlotte's Web CBD Oil

Recommended

Charlotte's Web CBD Oil

Price range:

$24.99 - $239.96

8. Green Roads CBD Oil

Recommended

Green Roads CBD Oil

CBD Potency:

100mg - 1500mg

Features:

Non-intoxicating
Gluten-free
Soy-free

Features:

Non-intoxicating
Gluten-free
Soy-free

9. American Shaman CBD Tinctures

Recommended

American Shaman CBD Tinctures

CBD Potency:

150mg, 300mg, 450mg, 750mg

Price range:

$34.99 - $124.99

10. CBD Living Tinctures

Recommended

CBD Living Tinctures

CBD Potency:

100mg-10000mg

Features:

Non-GMO
Gluten-Free
THC-free

Features:

Non-GMO
Gluten-Free
THC-free

Price range:

$10.00 - $50.00

11. CBDistillery CBD Oil

Recommended

CBDistillery CBD Oil

CBD Potency:

500mg, 600mg, 1000mg, 2500mg

Features:

GMO-free
US Hemp Certified

Features:

GMO-free
US Hemp Certified

Price range:

$45.00 - $155.00

12. R + R Medicinals Tinctures

Recommended

R + R Medicinals Tinctures

CBD Potency:

500mg-2500mg

Price range:

$25.99 - $125.99
CBD Manufacturing Process and Extraction Methods
Once hemp grows, it's high time to harvest it and extract cannabinoids from it. The process of making CBD oil is called CBD extraction. To extract CBD and other cannabinoids, different CBD producers use different solvents. Why do you need this information? Read further to find this out.
CO2 Extraction
CO2 CBD extraction is by far the most technologically advanced and efficient. It uses carbon dioxide (CO2) as a solvent. CO2 reaches a supercritical state under freezing (-70° F) or burning (100-200° F) temperatures and very high pressure (around 340 atmospheres). In its supercritical state, CO2 becomes a solvent and separates cannabinoids from hemp matter.
Pros of CO2 extraction:
100% safe – CO2 is non-toxic. In fact, soda drinks have those bubbles due to CO2.
100% purity. CO2 removes barely detectable impurities and delivers super-potent CBD extracts.
Cons of CO2 extraction:
One needs specific knowledge to operate the advanced extraction equipment.
The end product costs lots of money. CO2 extraction machines cost hundreds of thousands of dollars.
Ethanol Extraction
Ethanol extraction uses 97% ethanol (high-grain alcohol) as a solvent. In short, the plant matter is soaked in alcohol, dissolved, and removed. The remaining extract is then filtered; the alcohol is removed.
Pros of ethanol extraction:
Excellent for full-spectrum and broad-spectrum CBD oil extracts.
The end product comes at a lower price.
Cons of ethanol extraction:
More water-soluble compounds are removed from the extract.
The extract has low potency.
Hydrocarbon Extraction
Hydrocarbon extraction involves butane (a highly flammable gas) as a solvent. Oftentimes, butane is combined with propane. The cooled gases separate cannabinoids and terpenes from the hemp material. After extraction, the gasses are removed through boiling.
Pros of hydrocarbon extraction:
More terpenes and other heat-sensitive components are preserved because propane and butane boil at low temperatures.
Hydrocarbon extraction produces all types of hemp extracts.
Cons of hydrocarbon extraction:
There might be health risks if the extraction goes wrong and some toxic contaminants remain in the extract.
Olive Oil Extraction
Olive extraction involves olive oil as a solvent. You need to heat the hemp material at 248° F for one hour. Afterward, the hemp material is mixed with olive oil and boiled at 212° F for one-two hours.
Pros of olive extraction:
100% safety.
Low costs – you don't need to use any sophisticated equipment to extract CBD.
Cons olive oil extraction:
It's impossible to achieve high CBD potency.
What Are the Benefits of CBD Oil?

One-third of Americans used CBD in 2020. There is so much hype around CBD because it:

Reduces Seizures

Studies show that CBD reduces the frequency and severity of epilepsy symptoms. Most importantly, CBD alleviates drug-resistant seizure syndromes. It performs better than common anti-epileptic drugs in some rare cases of epilepsy.

Besides, the FDA officially approved a CBD prescription drug for Dravet syndrome, Lennox-Gastaut syndrome (LGS), and tuberous sclerosis complex (TSC). The good news is that even one-year-old kids can take this drug.

Relieves Pain

CBD interacts with plenty of receptors besides CBRs. Thus, CBD also soothes pain receptors resulting in prolonged pain relief.

Studies also report that CBD can treat intractable chronic and nerve pain. Also, CBD shows high efficacy against fibromyalgia in placebo-controlled trials –patients experienced 30% pain relief after CBD administration.

All in all, more and more people stick to CBD oil for pain because common painkillers have a lower safety profile. Besides, many of those drugs, like opioid painkillers, cause tolerance and addiction in the long run.

Soothes Inflammation

CBD shows powerful anti-inflammatory properties. It alleviates inflammation by reducing pro-inflammatory cytokines. Therefore, you can use CBD to cope with many inflammation-based conditions:

Joint pain.
Rheumatoid arthritis.
Muscle soreness.
Acne.
Fever.

Fights Anxiety, Stress, and Depression

Over 40%, 15%, and 37% of CBD users use it for anxiety, depression, and stress, respectively.

The good news is that statistics align with medical trials – CBD indeed relieves anxiety and depressive disorders. Thus, CBD reduces fear and anxiety through cannabinoid receptors. It also increases endogenous cannabinoids that combat fear. Besides, CBD performs better than some anxiolytics while having a better safety profile.

Alleviates Sleep Disorders

When consumed in high doses, CBD induces sleep. It shortens sleep onset, reduces midnight awakenings, and improves the overall quality of sleep due to its calming effects.

But CBD also improves sleep indirectly by reducing common triggers of sleep disorders, like anxiety, chronic pain, inflammation, etc.

Combats Oxidative Stress

Oxidation means the loss of electrons in an atom. This process produces reactive oxygen species (ROS), which are metabolism byproducts of the human body. These molecules have an unpaired electron and, therefore, react with everything they touch.

As a result, they cause harm to our cells on a molecular level, damaging our proteins, lipids, and DNA. Under normal conditions, our bodies reduce this waste on their own and repair cells. But when we get ill or there is some inflammation, oxidative stress occurs.

It means there are so many ROS in our bodies that they cause massive damage to cells. The good news is that CBD oil uses several antioxidative mechanisms to combat ROS:

It reduces ROS reactivity.
It dissolves ROS and helps your body remove them.
It activates antioxidant enzymes.

CBD also combats ROS indirectly by making the ECS produce more endogenous cannabinoids in response to oxidative stress. Researchers associate oxidative stress with cancer development, cardiovascular diseases, vision loss, and low general quality of life. Being a powerful antioxidant, CBD reduces all these risks.
How to Use the Best CBD Oil?
Read further on how to take different forms of CBD to get the maximum benefit from this substance.
CBD Oil Capsules and Edibles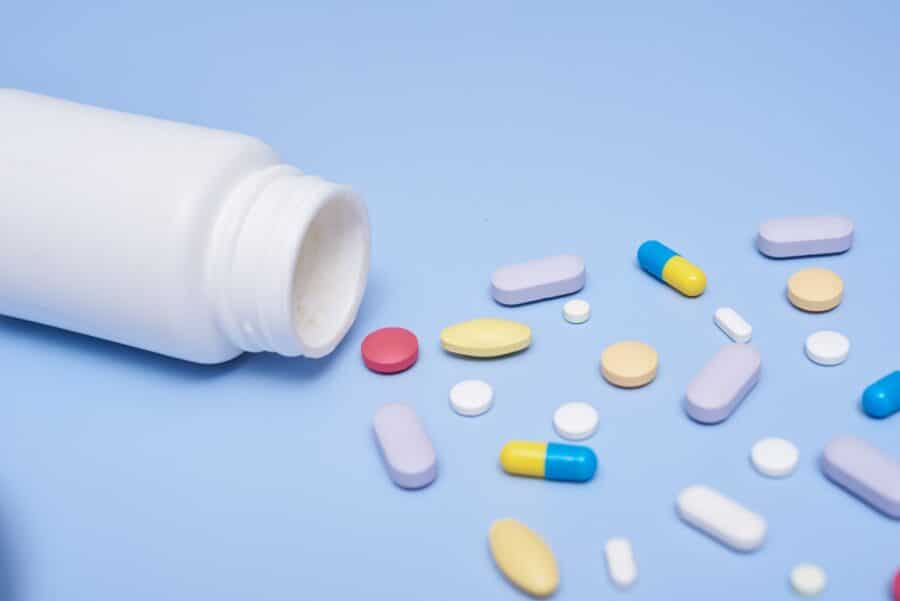 Taking CBD softgels, capsules, and edibles is a cakewalk because each piece contains a specific CBD amount – you can calculate a daily CBD dose in a flash. Take CBD softgels and capsules with a glass of water after a meal, and that's it. As for edibles, there are CBD gummies, CBD candies, CBD chocolate, and other snacks. You can eat them at your pleasure as long as you don't go beyond the daily dosage.
CBD Oil Tinctures or Drops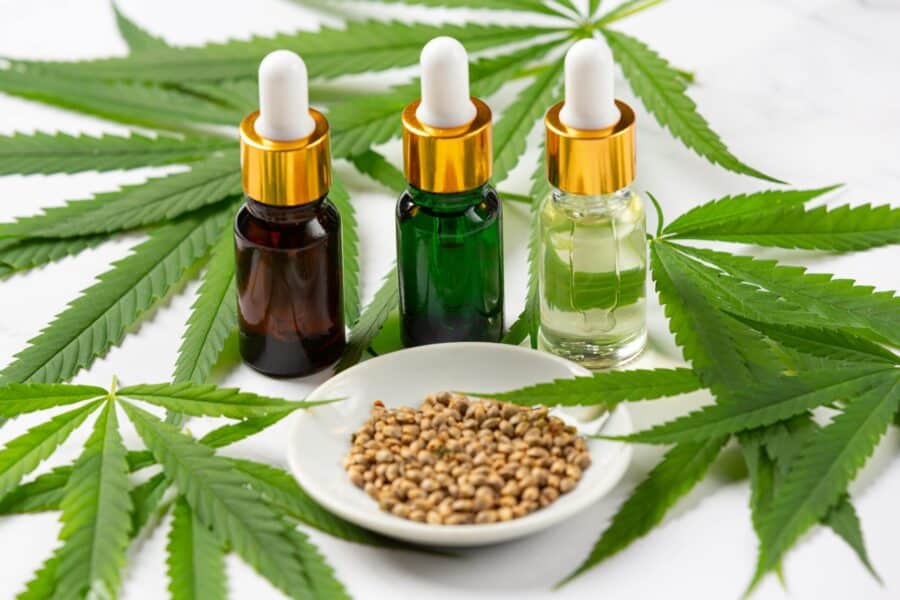 You can add CBD oil drops to your favorite beverages and foods. However, if you wish to extract the maximum benefit from CBD oils, you should take them sublingually – hold the oil under your tongue for 30-60 seconds.
CBD Topicals: Sprays, Creams, Salves, Balms, Roll-Ons, and Lotions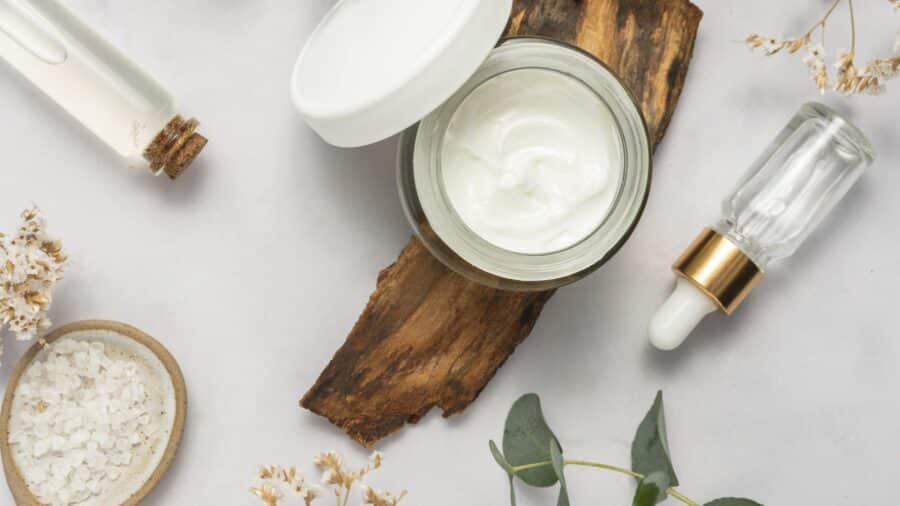 CBD topicals are perfect for external targeted applications. Let's say one of your knees aches. You need to spread some CBD lotion/cream/balm/salve on your knee for pain and inflammation relief.
As for sprays and roll-ons, just sprinkle or roll some CBD on the affected area, and that's it. The desired relief will kick in within an hour on average.
CBD Patches
CBD patches are super comfortable for general application, and you can apply them to any area of your body. Just remove the protective lining and stick the patch to your skin. Afterward, wear the patch for the time frame indicated on the packaging.
CBD Oil Vapes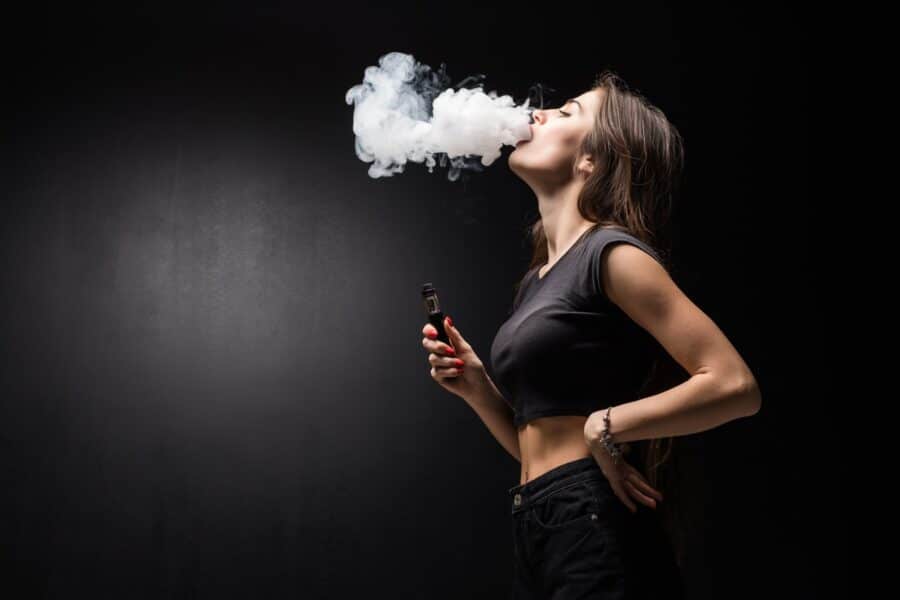 CBD starts working much faster if you vape or smoke it – five or ten minutes is all it takes. So fill out your vaping cartridge with CBD, take calm puffs, and relax. Using disposable CBD vape pens is much easier – just draw the vape and puff it.
CBD Soaks or Bath Salts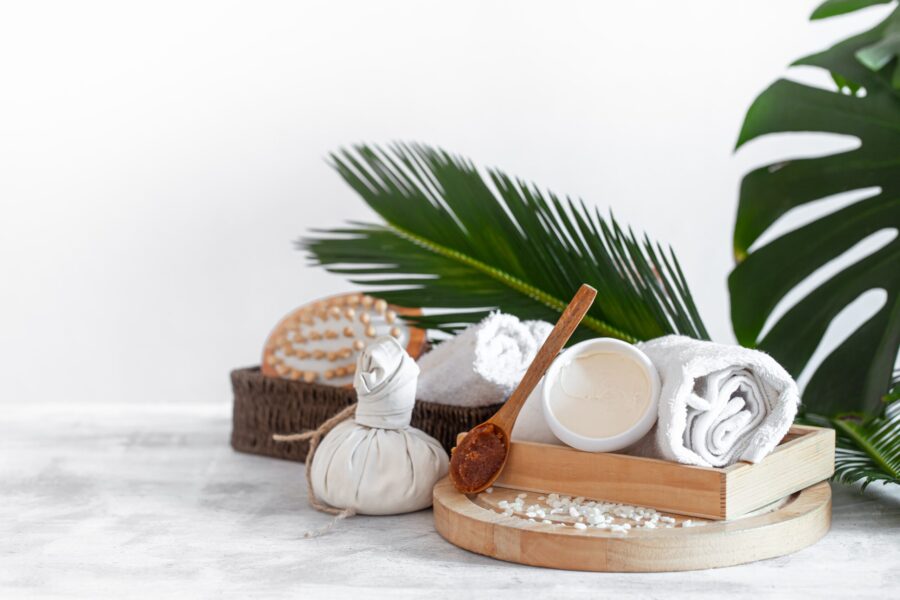 Taking a warm bath in the evening will bring you much more pleasure using CBD bath salt. All you need to do is fill the bathtub with warm water and scatter the salt in there. After that, relax.
How to Determine Your Perfect CBD Oil Dosage?
There is no single prescription of CBD dose for everyone. It's practically a supplement, and like all supplements, it requires an individual approach. That's why you should consider the intensity of your symptoms, your body weight, and CBD oil strength. Check this chart to determine your starting daily CBD dose:
Weight

Symptoms

26 – 45 lbs

46 – 85 lbs

86 – 150 lbs

151 – 240 lbs

>241 lbs

Mild

6 mg

9 mg

12 mg

18 mg

22.5 mg

Moderate

9 mg

12 mg

15 mg

22.5 mg

30 mg

Severe

12 mg

15 mg

18 mg

27 mg

45 mg
You can take more or less CBD depending on your condition. If you don't experience any relief with a starting CBD dose, you can increase it slowly.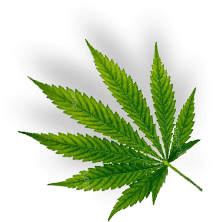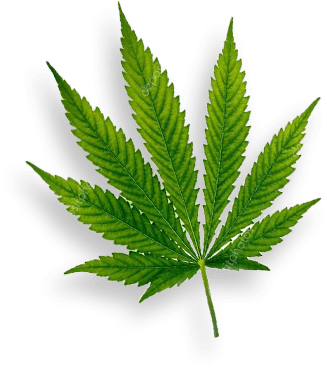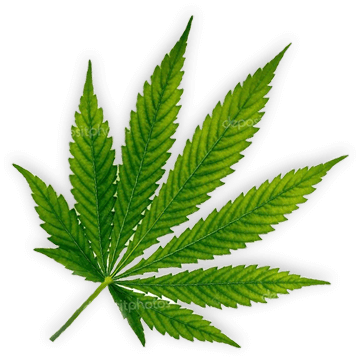 CBD Dosage
Calculator
Experience Level with CBD
None - Mild
Medium
Severe
Total Body Weight
(in lbs)
< 45
46-86
86 - 150
151-240
>240
<45
46 – 85
86 – 150
151-240
>240
<45
46-85
86-150
151-240
>240
this calculator is for informational purposes only. Talk with your Doctor before taking CBD. Individual results vary, and in fact it is already known that individuals have wildly different results with CBD.
Check How CBD Interacts with Other Drugs and Supplements
CBD and Alcohol
Some researchers indicate that CBD reduces alcohol-inflicted cell damage. Others say that taking CBD with a tequila shot might result in increased sleepiness and fatigue. So we don't recommend you take CBD and alcohol at the same time due to insufficient research.
CBD and THC
Studies suggest that CBD can reduce some psychoactive THC properties when taken together. Assuming the cannabis synergy effects, you can opt for full spectrum CBD oil without hesitation.
CBD and Metformin
Researchers suggest that you may take CBD and metformin together with caution. While taken alone, CBD doesn't involve frequent adverse effects. But it might result in an increased risk of diarrhea when combined with metformin.
CBD and Zoloft
Combining CBD and Zoloft can increase CBD's adverse effects frequency. You may experience dizziness, sleepiness, fatigue, and decreased concentration. Therefore, you should either take these drugs separately or limit activities requiring increased attention and concentration.
CBD and Lexapro
Using CBD and Lexapro together might result in difficulty concentrating, dizziness, confusion, and lack of attention. The elderly might experience impaired thinking and coordination. You may want to avoid driving and other activities that require concentration and mental alertness.
CBD and Ibuprofen
No interactions occur between CBD and ibuprofen. Both medications impact inflammatory response. However, they don't amplify each other. Many people choose CBD over ibuprofen due to fewer side effects. You have to consult your doctor before combining these two.
CBD and Kratom
You can mix CBD and kratom safely because these two substances don't interfere with each other. However, you have to consult your practitioner before taking both kratom and CBD. Adjust dosing each medication since these two have similar effects.
CBD Oil and Levothyroxine
You shouldn't combine levothyroxine and CBD oil because your liver uses the same enzymes to dissolve them. Therefore, your body won't absorb levothyroxine to the fullest, which may lead to serious adverse health effects.
CBD and GABA
GABA helps your brain calm down, shortens sleep onset, and improves the overall quality of sleep. Taking this medication with CBD before bed is an excellent idea because both supplements complement each other and result in better sleep-inducing effects.
CBD and IBS
Current research doesn't indicate whether CBD alleviates Irritable Bowel Syndrome (IBS). Some studies suggest that CBD can improve gut health, but more evidence is required. You should use CBD with caution if you have IBS because CBD may cause diarrhea.
CBD and Caffeine
Small CBD doses promote wakefulness, so you can brew delicious CBD coffee in the morning without hesitation. However, 100-200 mg CBD causes sleepiness. So you would want to combine only small CBD doses (like 10 mg) with caffeine.
What Are CBD Oil Side Effects?
Studies report that people can take up to 1,500 mg of CBD daily without developing adverse health effects. However, higher CBD doses may be toxic for the liver in the long run. But you will never get that high CBD dose under normal conditions anyway.
So CBD is entirely safe and has a much better safety profile than most prescription medications. However, this supplement may involve some infrequent adverse effects:
Drowsiness.
Fatigue.
Dry mouth.
Sleepiness.
Diarrhea.
Reduced appetite.
Also, keep in mind that you should consume CBD with caution if you take other medications. Consult your doctor on CBD interactions with other drugs.
The Difference Between Full-Spectrum, Broad-Spectrum, and Isolated CBD Forms
Check this comparison to learn the differences between three CBD extracts:
Full-spectrum CBD oil
Cannabinoid Profile
THC + CBD + minor cannabinoids + terpenes and flavonoids.
Effectiveness
100% effective due to prominent cannabis synergy.
Safety
Undesirable for marijuana tests. THC can accumulate and reach detectable concentrations.
Broad spectrum CBD oil
Cannabinoid Profile
CBD + minor cannabinoids + terpenes and flavonoids.
Effectiveness
Less effective due to weakened cannabis synergy.
Safety
100% safe.
CBD isolate
Cannabinoid Profile
CBD
Effectiveness
Less effective due to absent cannabis synergy.
Safety
100% safe.
Simply put, a full-spectrum extract is the best CBD oil form because it delivers the most benefits due to cannabis synergy. Scientists discovered that CBD oil provides a more powerful therapeutic effect if the extract contains the full range of essential cannabinoids:
THC (delta-9 tetrahydrocannabinol).
CBD (cannabidiol).
CBG (cannabigerol).
CBC (cannabichromene).
CBN (cannabinol).
Note that you may need to replace full-spectrum CBD with broad-spectrum or isolated forms if you undergo marijuana testing or are sensitive to some components of wholesome hemp extract.
FAQ
How Long Does CBD Stay in Your System?

CBD leaves your body within two-five days on average, depending on your body weight. However, it doesn't mean that a single CBD dose will produce therapeutic effects for this long. One CBD serving works for up to six hours.
What Are CBD'S Interaction with Other Drugs?

CBD interacts with other drugs in several ways – amplifies the drug, interferes with it, or does nothing. CBD can react with some medications like blood thinners, blood pressure medications, thyroid drugs, etc.
Is Hemp Oil the Same as CBD Oil?

Hemp oil refers to hemp seed oil. This substance doesn't contain any cannabinoids but has plenty of vitamins and omega-3 fatty acids for cardiovascular health. In contrast, CBD oil comprises cannabidiol and other cannabinoids depending on its extract type.
Is CBD Oil Legal?

CBD was legalized in 2018. You can buy CBD legally in all states except for Nebraska, Idaho, and South Dakota. According to the FDA, CBD products must contain no more than 0.3% THC by dry weight.
Does CBD Get You High?

CBD doesn't get you high since it's a non-psychoactive cannabis component. THC (delta-9 tetrahydrocannabinol) is what makes you high. It is the primary component of recreational cannabis. Most CBD products contain THC but in low, entirely safe concentrations.
Does CBD Show Up on a Drug Test?

CBD doesn't show up on drug tests because marijuana drug tests detect THC. But you can test positive for THC after consuming full-spectrum CBD oils. It's because THC can build up in your body and, therefore, surpass the detectability thresholds.
How Is CBD Different from Marijuana?

CBD is extracted from the cannabis strain with high CBD and low THC content. Marijuana is the opposite cannabis strain containing a lot of THC and little CBD. Besides, CBD targets many more receptors in your body than THC providing therapeutic benefits without psychoactive effects.
CBD Oil Vs. CBD Tincture

CBD oils and CBD tinctures aren't the same. CBD oil contains cannabidiol mixed with carrier oil (usually MCT oil or coconut oil). In contrast, a CBD tincture contains cannabidiol mixed with alcohol. Therefore, CBD tinctures may cause a burning sensation while taken sublingually.
CBD and the Immune System

CBD's anti-inflammatory properties go hand in hand with immune regulation. After all, inflammation is an innate immune response. CBD suppresses the excessive immune response and induces pro-inflammatory cytokines when there is little response. As a result, CBD can regulate immune function.
Hemp Oil Vs. CBD Oil for Dogs

Hemp oil contains beneficial omega-3 fatty acids, while CBD oil calms your pet and relieves them from inflammation and pain. So hemp oil vs CBD oil is not an issue at all − you can add both supplements to your dog's diet.
CBDa Vs. CBD

CBDa refers to cannabidiolic acid, a naturally occurring phytocannabinoid. CBDa converts into CBD when exposed to heat during CBD oil production. These two components have the same properties except for CBDa being a CBD precursor.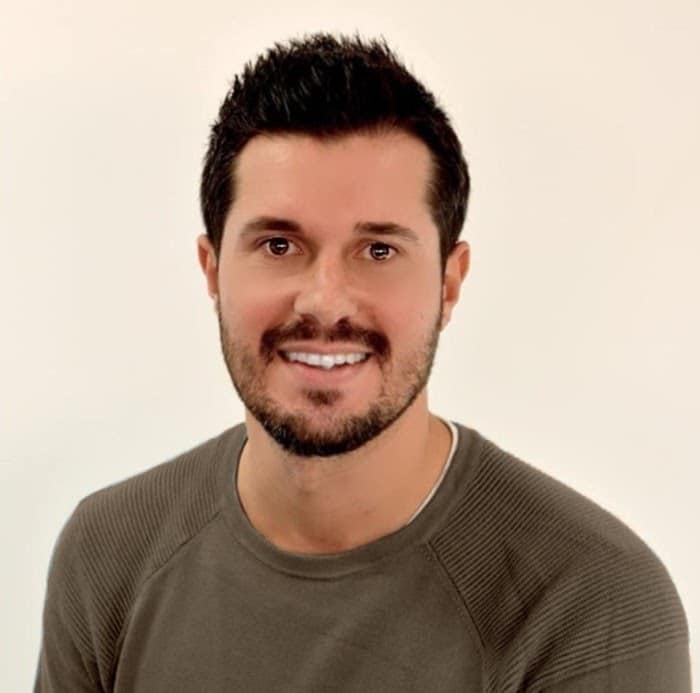 Jamie has more than ten years of experience as a physician assistant. He has always been interested in the healing potential of cannabidiol, especially in its pain relief properties. Jamie considers cannabidiol as a powerful remedy with minimal side effects. He knows how to help users make rational buying decisions based on the unbiased and accurate reviews of CBD products and brands.