Advertiser Disclosure
Our website strives to be honest with clients. That's why we not only place candid reviews but also share this affiliate disclosure with you. We earn money by receiving affiliate commissions. We place the link which leads you right to the manufacturer's e-store where you can buy a product from a reliable brand.
Read our full Affiliate Disclosure
Sunsoil CBD Review
Sunsoil is the company located in the US that nourishes the philosophy of giving people access to safe, lab-tested CBD products of astounding quality. What makes the company unique is the tribute to traditional farming practices. It ensures the best conditions for hemp to get proper care during growth and harvesting. The brand wants every CBD fan to get a look at the selection of goods that are health-effective and not weighty over the wallet. They've also been known as Green Mountain CBD priorly to recent rebranding. They had become famous with Sunsoil CBD oil under the old brand. However, it was time for changes and brand overhaul, so the idea to distance from Green Mountain CBD appeared. Now, the store plays the game of simplicity as the ultimate sophistication, they quoted Da Vinci in such a view. They offer products of high quality, full-spectrum CBD oil made up entirely from organic hemp plants from Vermont. The company wants to reach the highest level of safety with their CBD, and coconut oil processing is the only way to achieve that. Main things that will benefit every Sunsoil customer are transparency, efficiency, and ethical pricing for people who seek relief from pain and stress.

Go to Sunsoil CBD
What is Sunsoil: Company Story
Sunsoil roots back to child friendship of two ordinary boys. When Alejandro Bergad and Jacob Goldstein met each other, they would never have thought that their brand would appear in the headlines of the CBD market. It hasn't stopped Alejandro and Bergad from moving forward. They have pushed innovative farming standards to grow first batches of Green Mountain CBD.
The mission of the company has always been to provide an entitlement for friends and family, as well as general CBD market. People come to the store not only to find generic cheap CBD goods in case of Sunsoil. Buyers look for a natural remedy that lifts out the pain without any side effects usually caused by low-quality THC contained in no-name CBD goods.
Stay sure that Sunsoil is the company that has taken responsibility to deliver fully organic CBD that cures thousands of lives in the world every day.
Best CBD Reviews
We have selected the best of the best for you
Sunsoil CBD Products
The brand has developed a humble product line, yet it'll impress you with something special. This specialty is the approach to create CBD offerings for people who really need that to escape from daily struggles of annoying health conditions.
The company offers a full set of CBD products that all cannabidiol fans favor and love to use daily. You can easily pick out CBD for pets, CBD tinctures, and CBD softgels. The store offers 3 primary branches of products. It's not that much on the first sight but remember about the level of quality supported by the brand. Sunsoil's hemp feels fine in the following product categories:
CBD Oil
CBD Capsules
Edible CBD Salve
1. Sunsoil CBD Oil

Recommended

Sunsoil CBD Oil

CBD Potency:

600mg - 1200mg

CBD tinctures offered by Sunsoil are flavored, premium products that are grab-to-go in a convenient format for daily use. All oils are full-spectrum, which means that the company has purified products to the highest level in the hemp industry. Even Sunsoil CBD salve has not generated such large sales as tinctures. The products are available in the 60mg bottles that contain 600 or 1200mg of CBD.
The company grows the hemp that can only be met in Vermont, Kentucky. You could also pick a bunch of tastes, from chocolate mint to cinnamon. Among other Sunsoil products, fans often pick out tinctures because they can be used on the go.

2. Sunsoil CBD Softgels

Recommended

Sunsoil CBD Softgels

CBD Potency:

600mg - 1800mg

The brand gets CBD fans a chance to try out the softgels that will be fine for people who want to take consistent doses of the substance in places like street or office. Each softgel contains 20mg of CBD extracted only from Sunsoil's hemp grown in Vermont. They use lipid extracted to get CBD into softgels with the help of organic coconut oil.
Sunsoil CBD also always sends the batches to the lab certification, sometimes for several rotations to get the purest CBD. What does it mean for the clients? You can be sure than no THC will be inside of the softgels, so grab one and spend the rest of the day calmed and relaxed.

3. Sunsoil CBD Coconut Oil

Recommended

Sunsoil CBD Coconut Oil

Features:

Organic
USDA Certified Organic hemp
Third party lab tested

Features:

Organic
USDA Certified Organic hemp
Third party lab tested

A unique option from Sunsoil, either for pet owners or their small friends. CBD for pets is OK in case of coconut oil, feel free to use it for different purposes. It's all due to the healing and nutritious features of the oil. Check them out:

Only Two Ingredients. You shouldn't have any worries about the organic nature of the oil. It's safe to use during cooking, consuming orally, or adding to the pet bowl.
Bonus measuring spoon. You can use 1ml spoon that is bundled into the box along with oil. Each jar contains 600mg of CBD, while 1 spoon is equivalent to 20mg, or one of four capsules. You can conveniently measure the right dose for personal intake or a pet.
Solid in cold, liquid in warmth. The oil stays liquid under room temperature. If it gets below 74F, it'll get solidified with the change in color and viscosity.

4. Sunsoil CBD Capsules

Recommended

Sunsoil CBD Capsules

CBD Potency:

600mg - 1800mg

Features:

Vegan-friendly
Organic ingredients
Lab-tested

Features:

Vegan-friendly
Organic ingredients
Lab-tested

Price range:

$30.00 - $90.00

The capsules will be a nice distraction from CBD vape oils or gummies that take too much time to consume, or if you just don't like the taste of edibles. The capsules will suit pocket, hand, or travel bag. They're easy to carry around to consume with a sip of water.
Sunsoil Pros and Cons
Sunsoil Highlights
Sunsoil wants to make a difference because they have a visionary goal to run the business. Started by two friends, they want every CBD customer to get the best experience with the substance. They are not hiding lab results proving that the business operates transparently in the allowed legal field.
Sunsoil CBD Negative Thoughts
One feature of the store is the narrow range of goods. You won't be able to get twisted with the range of CBD specialties like in many other stores. In other areas, the store shines with a clear vision of products that help people deal with pain, stress, and anxiety.
Final Comment
It's great to have such ventures as this one. The store promotes an organic approach to CBD manufacturing and distribution. Environmental-friendly practices result in humble prices and passably low THC contents. It all leads to the best CBD experiences that are safe and comfortable to enjoy alone or with friends.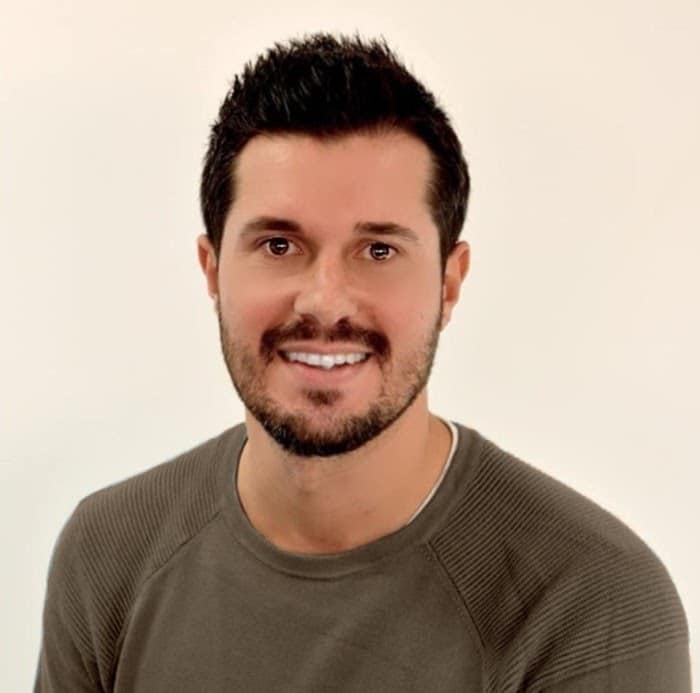 Jamie has more than ten years of experience as a physician assistant. He has always been interested in the healing potential of cannabidiol, especially in its pain relief properties. Jamie considers cannabidiol as a powerful remedy with minimal side effects. He knows how to help users make rational buying decisions based on the unbiased and accurate reviews of CBD products and brands.
User Reviews
I'm on my second 10 pack, taking one pill a day. I'm still new to this, but after two weeks, I'm seeing much less pain in my joints, especially my arthritic knee. Maybe it's just the affect of having less pain, but I'm also experiencing less depression and less of the resulting comfort eating. I've dropped a couple pounds because of it. The difference is large enough that I've ordered a 90 day supply and am going to keep taking this product.
After a back operation two years ago I was still popping 600 mg of ibuprofen three times a day. A friend of mine who I play golf with talked to me about your product. He thought it would probably help me. Well I purchased the product at a store near by and began to take it. Within a week I was not taking anymore Ibuprofen. I've been taking one dropper of the cinnamon flavored sun soil CBD since then. I still don't know how it works, but it works for me. I am now very comfortable and I would recommend this product to anyone. If it works for you, you will be one happy person.
First time user of CBD products. I am glad Sunoil sent articles and advice telling me that this takes time to work otherwise I wouldn't have continued. Two weeks into taking 1 soft gel at bedtime and I have noticed a significant and positive impact on my sleep. I just ordered a 90 day supply.
Show more reviews