Advertiser Disclosure
Our website strives to be honest with clients. That's why we not only place candid reviews but also share this affiliate disclosure with you. We earn money by receiving affiliate commissions. We place the link which leads you right to the manufacturer's e-store where you can buy a product from a reliable brand.
Read our full Affiliate Disclosure
Green Gorilla CBD Review
Green Gorilla is the company that creates high-quality CBD products and has an exact vision that distinguishes it from others. The company strongly believes that the most important aspect of their activity implies making the most of hemp so that it can benefit you in several ways. Once you understand how their CBD contributes to both the environment and your wellbeing, you will love it. Green Gorilla creates organic, non-GMO products that are sourced from own agricultural division, meaning that you will have to pay a premium for the flawless quality. However, CBD products that the company manufactures are definitely worth every single dollar spent on them. No matter what type of product you are searching for, you will end up with premium quality.

Go to Green Gorilla CBD
What is Green Gorilla: Company Story
You have probably come across multiple CBD companies that vouch for the quality and legacy of their products, and all of them were established to deliver you CBD. With Green Gorilla, things are slightly different since it was created to let people get all the benefits of CBD.
Steven Saxton, the founder of the company, managed to discover outstanding health consequences of CBD after using it on hopelessly ill dogs. Right after Mr. Saxton found that CBD is a remedy, he launched a Hemp & Olive brand in 2015, which has later become known as Green Gorilla.
Today, Green Gorilla has built an international brand that introduces a wide non-GMO, organic product line to help the planet and its inhabitants prosper and thrive.
Best CBD Reviews
We have selected the best of the best for you
Green Gorilla Products
Of course, you will not find any unfamiliar product once you take a look at the product line. But, you will see how convenient the intake might be since their products come in a variety of forms! From classical oil tinctures to lip balms, you will easily find a product to resolve your problem.
Oils
CBD for Pets
Topicals
Full Spectrum CBD
Gummies
Spray
Oil For Anxiety
Vape
Lip Balm
1. Green Gorilla Hemp and Oil Products

Recommended

Green Gorilla Hemp and Oil Products

Features:

0% THC
3rd party tested
Organic oils

Features:

0% THC
3rd party tested
Organic oils

Price range:

$25.99 - $349.99

Green Gorilla's CBD oil products are probably the most appreciated category among customers. The list of reasons why customers give preference to oil tinctures is immense, beginning with pleasurable taste and ending up with a quick result.

This green company crafts pure CBD extracts using extra virgin olive oil, and this makes the company indeed innovative among competitors. Their products are available in any dosage, from 150 mg to 7500 mg. Other impressive aspects of hemp and olive products are the following:

natural flavors only: original, lemon, unflavored;
organic olive oil. Once you buy the tincture, you can be sure it's all organic since the main ingredient is extra virgin olive oil.

2. Green Gorilla Topical

Recommended

Green Gorilla Topical

Features:

95% organic ingredients
3rd party tested

Features:

95% organic ingredients
3rd party tested

Have you ever experienced soreness or had a chapped skin? Well, it is not obligatory to search for overpriced creams with a harmful composition when you can access all organic Green Gorilla CBD topicals. It doesn't matter that the company only offers two kinds of topicals at the moment (Organic CBD balm and lip balm) since both products are universal and multifunctional. The balm is made with 95% organic ingredients and contains 300 mg of active Cannabidiol. It perfectly fits all and can be applied to any part of your body to relieve pain and get rid of soreness.

3. Green Gorilla CBD for Pets

Recommended

Green Gorilla CBD for Pets

CBD Potency:

150mg-1500mg

Features:

Third-Party Lab Test
Ideal for calming + hips and joints

Features:

Third-Party Lab Test
Ideal for calming + hips and joints

Price range:

$5.99 - $53.99

As a pet owner, you probably know that dogs and cats experience anxiety from time to time. With Green Gorilla's products, your pet can take benefit from high-quality CBD. You can get your furry friend a treat or CBD hemp oil from Green Gorilla to improve general health and relieve pain. Their pet product line is represented by oils of a dosage ranging from 150 mg to 1500 mg and freeze-dried lamb-flavored treats, each nibbet containing 3 mg of CBD.

4. Green Gorilla Gummies

Recommended

Green Gorilla Gummies

Features:

Certified organic
0% THC
Vegan

Features:

Certified organic
0% THC
Vegan

Price range:

$26.99 - $59.99

Consider buying a CBD product but still hesitating about the convenience of intake? With Green Gorilla CBD gummies, you will see how pleasurable and easy it can be. These gelatin-free certified gummies are a perfect choice and the most preferred way to deliver pure CBD oils to your body. The jar contains 300 mg of gummies that are available in berry flavors. It is indisputable that this one is the most beloved way to add organic Green Gorilla CBD to your supplement routine.

5. Green Gorilla Full Spectrum CBD

Recommended

Green Gorilla Full Spectrum CBD

Features:

Lab-tested
USDA Certified Organic
Premium CBD hemp oil

Features:

Lab-tested
USDA Certified Organic
Premium CBD hemp oil

Price range:

$44.99 - $129.99

The peculiarity of full-spectrum CBD implies that such oils contain whole plant oil. Such products have a high dosage (1200 and 3000 mg) and contain 25% active Cannabidiol. The intake of full-spectrum CBD will deliver essential fatty acids and vitamins to your body, owing to the useful properties of the whole plant.
Benefits of Green Gorilla

The personal experience of using Green Gorilla's products allowed to prove its effectiveness for those who are willing to cope with anxiety and stress. Besides, buying dog treats from Green Gorilla also demonstrated that their products like nothing else can help our furry friends. There are some other essential highlights for you to keep in mind.

Reliability

For you to put aside hesitation, Green Gorilla regularly conducts 3-rd party lab tests and places them at their official website. Having read such reports, you will be convinced of the brand's reputation and the flawless quality of the products they provide.

Different dosage

Depending on whether you have a condition or merely wish to calm down, you will need a certain dosage. For instance, relieving stress and relaxing your mind does not require the dosage you need for fighting more severe conditions. Green Gorilla's CBD products have both tiny and a large dosage so that you can choose the one cut out for you.

A contribution to the sustainable future

Another compelling reason to choose Green Gorilla's Hemp & Olive™ line is the support it provides for the planet. Probably, you care about the quality of the hemp oil you are looking forward to purchasing. Green Gorilla, in fact, preserves our planet's future by manufacturing all organic, non-GMO, 99.7% pure, high-quality CBD.
Green Gorilla Negatives
Two flavors only
Nothing really bad comes to mind after having become acquainted with Green Gorilla and its product line. You might consider it as a drawback that Green Gorilla's CBD Products come only in two flavors.
Dispensing
Also, you may find the consumption difficult due to the dispensing method of intake.
Final Comment
Overall, there are many reasons for loving this environmentally-friendly and ecologically conscious company. The care Green Gorilla provides for the universe cannot be unnoticed since protecting nature is the priority. This, together with its commitment to wellbeing, has created the company's positive image and gave it worldwide support. Let yourself relax and get rid of a health condition by enjoying Green Gorilla's Hemp and Olive CBD products!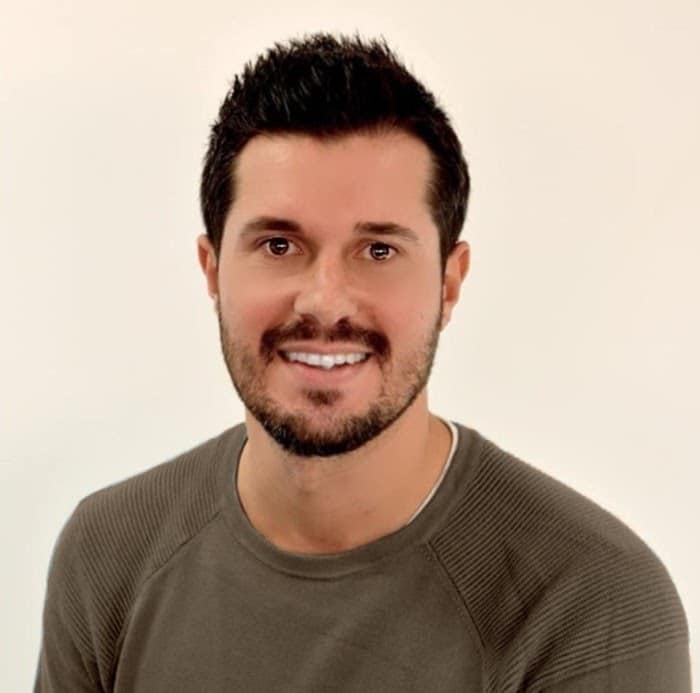 Jamie has more than ten years of experience as a physician assistant. He has always been interested in the healing potential of cannabidiol, especially in its pain relief properties. Jamie considers cannabidiol as a powerful remedy with minimal side effects. He knows how to help users make rational buying decisions based on the unbiased and accurate reviews of CBD products and brands.
User Reviews
I love the CBD from Green Gorilla. It works fast and helps with my anxiety
Purchased two bottles of full-spectrum CBD oil and it was absolutely phenomenal!!! I highly recommend Green Gorilla for any and all of your CBD needs.
I have TMJ problems which cause pain. I have taken nutritional supplements which help somewhat. I get special gentle chiropractic treatments which help as well. But what really helps is CBD oil. I get instant relief from pain with Green GORILLA cbd oil. It's been a miracle for me!
Show more reviews