Advertiser Disclosure
Our website strives to be honest with clients. That's why we not only place candid reviews but also share this affiliate disclosure with you. We earn money by receiving affiliate commissions. We place the link which leads you right to the manufacturer's e-store where you can buy a product from a reliable brand.
Read our full Affiliate Disclosure
Kat's Naturals Review
Kat's Naturals is a genuine expression of powerful herbal medicine based on cannabinoid and essential oils. The brand today formulates all-natural remedies against any health issue, from continuous stress and anxiety to joint ache and chronic pain.

Go to Kat's Naturals
What is Kat's Naturals Company Story
It all began with one woman's desire to craft all organic goods and give people a natural product for nutrition and overall health. This woman is Kat Merryfield, an educated nutritionist and experienced herbalist. She has always been passionate about herbal medicine and fond of creating natural goods, and this motivated her to begin creating farm-to-home remedies.
Best CBD Reviews
We have selected the best of the best for you
After having dedicated over 10 years to growing natural products in her backyard in Tennessee, Kat finally launched her CBD business in 2015. Since then, she has continuously been committed to bringing people the benefits of CBD and applying only sustainable practices.
Kat's Naturals Products
Kat's Naturals is possibly one of the most ethical and sustainable brands you will ever come across. The focus is being put on the transparency and product purity from cultivation to extraction and triple distillation. Take a look at the company's impressive product line and find out what suits you.
Oil
Edibles
Topicals
CBD for Pets
Isolate
Energy Shot
Vape Liquid
Skin Serum
1. Kat's Naturals Full Spectrum CBD Oil

Recommended

Kat's Naturals Full Spectrum CBD Oil

Features:

Certificate of Analysis
THC-free
Safe for daily use

Features:

Certificate of Analysis
THC-free
Safe for daily use

Price range:

$18.00 - $45.99

It is impossible to overestimate the healing properties that full-spectrum CBD oil has. A THC-free product line comprises relax, metabolize, heal, and naked CBD tinctures. Relax CBD oil has the tiniest potency (300 mg) and is infused with wild orange essential oil to promote stress-free living and calm down your nerves.
To deal with digestion problems, you may choose Metabolize CBD oil drops with grapefruit, lemon, and peppermint extracts. Heal CBD oil drops have the strongest potency (1500 mg). Finally, Naked CBD oil has the biggest dosage as well; however, it is free of flavors and essential oils.
In case you are ready to give preference to full-spectrum oils, choose Balance CBD oil which contains 750 mg of CBD. In fact, it only takes 15 minutes for the product to act and support all essential body functions in balance. Take into account that full-spectrum oils contain 0.085% of THC.

2. Kat's Naturals Topicals

Recommended

Kat's Naturals Topicals

Features:

THC-Free
Safe for daily use
Certificate of Analysis (COA)

Features:

THC-Free
Safe for daily use
Certificate of Analysis (COA)

Kat's Naturals Topical CBD creams and skin serums product line features three creams: capsaicin, arnica, and professional CBD cream. Capsaicin and arnica are perfect for inflamed areas or zones that need treatment. The cream also provides a healing effect for sore muscles and tired joints.
Regarding professional CBD, this one can be applied for zones that require high strength. And there is no need for you to put the cream on your fingertips due to a convenient applicator. Just put it in your bag and don't worry about aching anymore.

3. Kat's Naturals Skin Care

Recommended

Kat's Naturals Skin Care

Features:

Certificate of Analysis (COA)
Safe for daily use

Features:

Certificate of Analysis (COA)
Safe for daily use

Price range:

$5.00 - $120.00

The skincare line is represented by all-natural beauty solutions for your complexion. In particular, fhenix skincare line is the first anti-age line in the cannabinoid industry that offers total skin rejuvenation and slows down aging processes in the body. Even though the market is crowded with anti-aging fluids and serums, KatsNaturals products are free of hazardous chemicals that often act as a time-bomb.
A CBD mask is a unique representative of a skincare line that easily restores your skin's appearance and removes annoying wrinkles.
And if you are sick and tired of puffy eyes or dark circles, the company offers you an anti-fatigue cream. Pumpkin seed oil, Persian silk tree, and calendula extract help your skin to retain moisture and reduce overall signs of fatigue.

4. Kat's Naturals Pet Care

Recommended

Kat's Naturals Pet Care

Features:

THC Free
Safe for Daily Use

Features:

THC Free
Safe for Daily Use

As long as you are definitely not indifferent about your furry friend's wellbeing, this company also takes care of your pet. Full-spectrum pet care CBD oil is rich in terpenes and MCT oil for your doggie's wellness and healthy coat. Regarding your pet's size, you can opt for either 500 mg or 1500 mg formula.
These ultra-concentrated drops are relatively easy to take since you can add them to doggie's food or put directly under the pet's tongue. Provided that you're seeking only THC free product for your pet, opt for a Rally CBD.

5. Kat's Naturals Activated Hemp

Recommended

Kat's Naturals Activated Hemp

Features:

Safe for daily use
Certificate of Analysis (COA)

Features:

Safe for daily use
Certificate of Analysis (COA)

You've probably never heard of such a product before. In particular, this product can be a perfect substitute for Kat's Naturals CBD oil drops and added to your delicious meal as a base. Basically, you can add some to your morning granola, smoothies, or any other cooked food.
If you have a sweet tooth, Kat's Naturals "Activated Hemp" edibles are just what you crave. You can buy delicious milk or dark chocolate bar that comprises nothing but organic cocoa and activated hemp. These unique edibles allow you to get immediate effects as quickly as possible.
Kat's Naturals Highlights

Quality

It is pleasant to hear that the company uses critical CO2 extraction that does not imply the use of hazardous chemical substances. Moreover, plants and the soil itself are thoroughly examined regularly. You will be surprised that the process is followed by triple distillation which both increases the oil's concentration and purifies it.

Socially Responsible

Delivering you a top-notch product is far not the only mission that the company has. In particular, the focus of the company is also being put on sustainability and social responsibility. Beginning with a zero-waste approach and ending up with adding well-paying jobs in the rural area of Tennessee.

Suggested Use

While some brands may fail with mentioning a recommended dosage on their packaging, Kat's Naturals keep this point in mind. Finding an exact potency and dosage is critical to resolving a specific health condition, and this brand is eager to assist you.

All Organic

TNo matter how organic some CBD companies claim themselves to be, they often add propylene glycol, preservatives, and emulsifiers into their product. The point that indeed makes this brand stand out is the dedication to natural practices. Hemp seed oil, CBD extract, and essential oils are the only components, regardless of the product you opt for.
Kat's Naturals Negatives
Website
Although it is almost impossible to find a weak spot at the company's activity, some points need improvement.
Navigation
It could be better if the company made its website more elaborate and easy to navigate since new users might have difficulty. Additionally, it lacks an innovative approach, so it can be complicated for a company to keep leadership roles.
How to Apply a Kats Naturals Coupon Code?
Kats Naturals is an American CBD brand that offers immensely potent CBD oils, premium CBD-infused snacks, and soothing topicals. Kats Naturals CBD oil is certified, lab-tested, and extracted from Tennessee hemp cultivated with natural fertilizers and warm sun. But since high-quality CBD may strain your budget, you can reduce CBD prices by using favorable discounts. So take a few steps to get a Kats Naturals coupon code:
Go to katsnaturals.com and select your favorite CBD oils.
Proceed to checkout.
Input the copied CBD code in the associated field.
Enjoy your discount

Final Comment
From tinctures and skincare line to Kat's Naturals Vaporizers, this company has something to win your heart. Dedicated to quality and noble mission, this brand is an embodiment of love for nature and healthy wellbeing. Try it and realize how easily you can combat any condition.
FAQ
Does My Kats Naturals Coupon Code Have a Dollar Limit?

Fortunately, no dollar limits are associated with most Kats Naturals coupon codes. It means that the Kats discount applies to the total value of your shopping cart. Usually, Kats Naturals promo codes feature 10%-30% off on all goods. That is, the discount will apply to each item, and the total price cut will grow proportionally.
Can I Find a Kats Naturals Coupon Code on Reddit?

You can get CBD coupon codes from influencers and regular users on social media, forums, and other online platforms, including Reddit. But since influencers work with CBD brands directly, their promo codes always work. Reddit users are a whole different story: there is a chance that your Kats Naturals CBD coupon code found on Reddit will appear to be invalid.
Are Veterans and Military Eligible for Dedicated Kats Naturals CBD Coupon Codes?

Veterans and military personnel can receive substantial discounts from Kats Naturals under its military discount program. Receiving a discount is easy. All you need to do is complete the sign-up form and redeem your coupon.
Can I Get Free Shipping Discounts from Kats Naturals?

Kats Naturals offers free shipping on all orders over $50. But if you don't want to meet free delivery requirements, you can find many independent free shipping Kats Naturals coupons from wholesalers, affiliates, etc.
Will My Kats Naturals Discount Code Expire?

Most CBD coupon codes don't expire. But if they do, the expiration period is usually mentioned in the coupon description. So you may need to check your Kats Naturals CBD coupon description to determine whether it expires or not. If the coupon description doesn't provide details on the discount expiration date, your coupon is likely evergreen.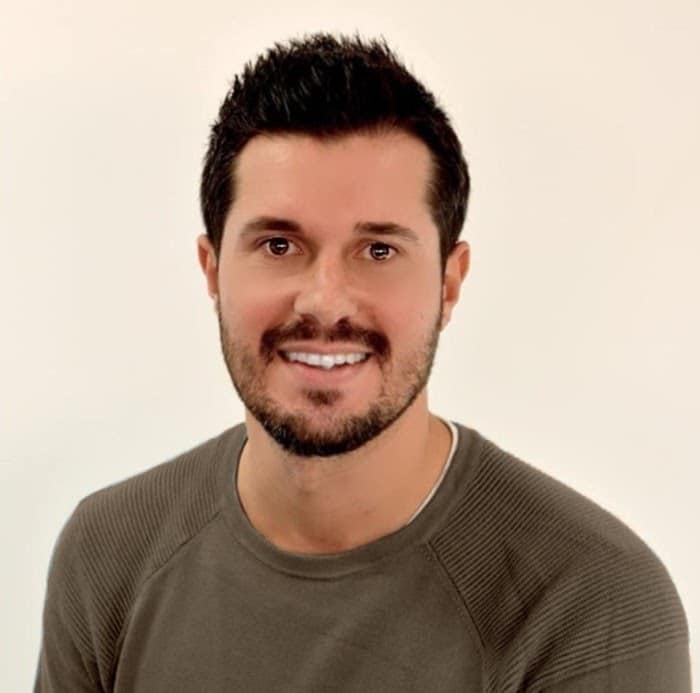 Jamie has more than ten years of experience as a physician assistant. He has always been interested in the healing potential of cannabidiol, especially in its pain relief properties. Jamie considers cannabidiol as a powerful remedy with minimal side effects. He knows how to help users make rational buying decisions based on the unbiased and accurate reviews of CBD products and brands.
User Reviews
I have been using HEAL for a few years now, and it helps my anxiety both during the day and at night. A few drops before the dentist or a massage really helps my claustrophobia. A few drops when I wake up at 2 or 3 a.m. helps me go back to sleep. This is a great company, with great products and great service! Also, they are very responsive to questions via email!
I've been on crutches for 10 months as a horse crushed my foot a year ago. I've been using the hemp cbd professional creme on it as well as my shoulder which had been bothering me for weeks. A few days of application on my shoulder and it's good! My foot has less swelling and pain. I'll be using it regularly! Thank you
This is the best product I have found for relieving any pain I am having. It works quickly with no mess and is very long lasting. I highly recommend it.
Show more reviews