Advertiser Disclosure
Our website strives to be honest with clients. That's why we not only place candid reviews but also share this affiliate disclosure with you. We earn money by receiving affiliate commissions. We place the link which leads you right to the manufacturer's e-store where you can buy a product from a reliable brand.
Read our full Affiliate Disclosure
Receptra Naturals Review
Receptra Naturals is the company that sells CBD extracts for humans and pets to make a valuable impact on the modern cannabidiol market. The company has a brand image that is similar to many other stores of equal direction. Nevertheless, the brand has managed to provide Receptra CBD oil made from Colorado-grown hemp oil of the premium quality. Moreover, they only add full spectrum cannabinoids in their goods that undergo prior third-party lab testing to ensure transparency and quality of every item in the web store.

Go to Receptra Naturals
What is Receptra Naturals: Company Story
Receptra was founded in Colorado to become the first company that sells hemp flower and aerial compounds in their extracts. The business is family-run and the farms are located in the Colorado region where Receptra Naturals Plus Hemp CBD oil is bottled and distributed across the states.
The brand wants to bring positive changes to the lives of every consumer and has even established the Veteran's Appreciation Program. When was the last time you heard that a CBD brand was so socially proactive and supportive for those in need? Exactly, Receptra is the rare kind of cannabidiol breed from this perspective.
Best CBD Reviews
We have selected the best of the best for you
Receptra Naturals Products
The range of products offered by the company includes the methods of organic hemp growing and CBD goods manufacturing during all the steps. From harvesting to ending up in the web store stock, Receptra's oil and other cool CBD picks are created with love and care to solve pain, anxiety, and ache problems for people who are using cannabidiol.
Oil
Topicals
Lip Balm
CBD for Pets
1. Receptra Naturals CBD Oil

Recommended

Receptra Naturals CBD Oil

The oil line offered by Receptra Naturals is the core of their store. You'll find all the oils that will suit different goals of most CBD consumers. Receptra Natural products are 100% organic and of amazing quality, their oils prove that. You could get the oils under the following product names:

Receptra Active CBD oil. It is the best CBD oil for migraines.The prices range from $24.95 to $79.95, with sizes of 15, 30, and 60ml.
Receptra Elite. This oil contains THC with zero levels. Available for $89.95.
Receptra Elite CBD Oil. Compared to the previous one, it has the inclusion of Omega 3 and Omega 5 fatty acids.
Receptra Plus CBD oil. Get it in the packages from 15 to 60ml. Plus, it's available either unflavored or with Fresh Berry taste.
Receptra Prime and Pro CBD oils. These choices are for savored cannabidiol fans who know how to max out the effects of the substance to get the top benefits for body and mind.

2. Receptra Naturals Pets

Recommended

The pet line of the brand is represented by CBD extracts that are pure and easily digestible for your furry pal. When it comes to taking care of your pet's wellbeing, expect to invest a buck. Hopefully, the CBD pet range from the brand has only the best to offer. You can choose from two formulas, for original or large breeds. Besides, you can grab the size from 15 to 60mg with 15/22mg dropper for a 30ml version. Your petties will benefit from the positive impact of high fatty acid supplemented with cannabinoids.

3. Receptra Naturals Topicals

Recommended

Receptra Naturals Topicals

The topicals that the brand offers to customers are splendid and have exclusive additions. The entry-level price for a topical start from $39.95 to get the proper remedy from any on-body irritations and allergies. You can expect the removal of swelling and inflammation under the impact of jojoba inclusion that works well along with ylang-ylang. You'll recover muscles, joints, and skin conditions in a few hours. Just put it on the damaged area and swab gently. We hope that the Receptra Naturals review will help you make the right choice.

4. Receptra Naturals Lip Balm

Recommended

Receptra Naturals Lip Balm

The balm that is in the stock of the web store is a miracle for people who have sensitive skin on the lips that easily peels off because of unfavorable external conditions like bad weather. The poor state of the digestive system also affects lips in that scenario. The lip balm includes 15mg of active cannabinoids that are backed up with zinc protectant, jojoba oil, and even vitamin E. Most store clients who tried the balm were left satisfied with the final result. Receptra Naturals Plus Hemp CBD Oil is the frequently chosen item alongside with the balm, so consider balm as a bonus option.
Receptra Naturals Highlights

Quality

Receptra Naturals proved to be a noteworthy CBD market participant because it has met the key standards of quality and transparency. Receptra Naturals offers compliant third-party lab tests for each batch to extract the purest oil.

Transparency

The extraction facility in California is also legible as it corresponds to the industry standards. Transparency of the brand is also on the highest level because the company provides necessary data on product origin ending up with its placement on the web-store shelves.
Receptra Naturals Negatives
Marketing
Receptra Naturals provides all the docs about product transparency but we cannot predict what values, goals, and mission will drive the company tomorrow. They should consider this point in the future and improve it.
Website
The website is not as informative as other brands. You won't dive into the narrative about how the brand made it to what it has become today. You're not going to breathe the spirit of the story, while most CBD brands today heavily emphasize on that.
Final Comment
Organically grown Californian hemp always creates hope in the hearts of CBD consumers. We're glad that the brand like Receptra Naturals puts a coin of quality into the deposit of amazing CBD brands that push the market forward. Only by offering cannabidiol of best quality and selection, CBD has the future of removing pain and anxiety for thousands of those in need.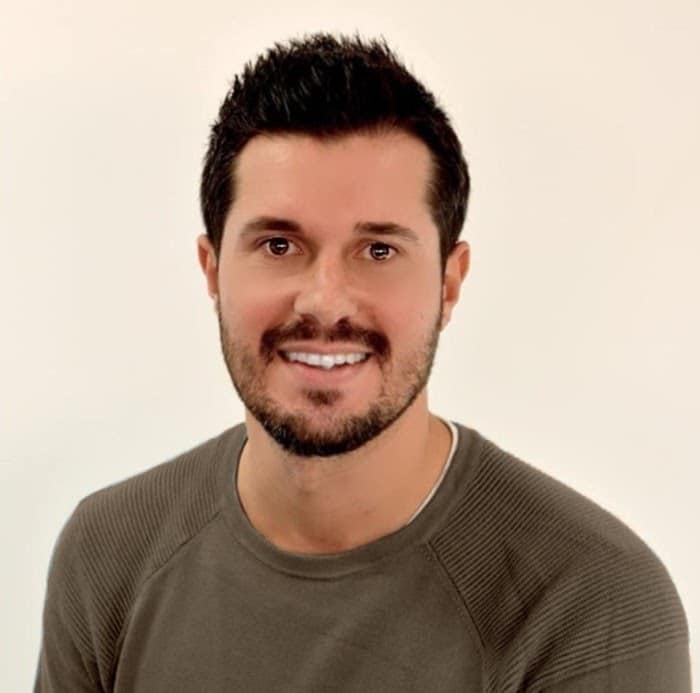 Jamie has more than ten years of experience as a physician assistant. He has always been interested in the healing potential of cannabidiol, especially in its pain relief properties. Jamie considers cannabidiol as a powerful remedy with minimal side effects. He knows how to help users make rational buying decisions based on the unbiased and accurate reviews of CBD products and brands.
User Reviews
The best pet range in CBDs. It cannot be better than Receptra. It is cheap and the pets like the taste. Easy to give them in dropper form or as sprinkles over regular food. What I observed as a veterinary doctor is that if I tell patients to give their pets some CBD, they want the easiest way to administer the dose. With Receptra this becomes achievable.
Noise anxiety is a common problem among dogs I guess. However, if you visit a vet, he'll prescribe a handful of medications and occupy a lot of your effort and energy with your pet. I was having similar troubles with my pet maltese. It had now become kind of incurable and extreme I felt. I was thinking of sending my pet to some pet home permanently, but that would be emotionally excruciating and so I was delaying my decision. A relative suggested Receptra and it has been a great help. She slowly came out of that state and now I can easily take her to malls, festivals and all. What a relief!
They are the best. Without the slightest pinch of doubt, they are the best when it comes to CBD and associated products. I have tried almost 20-25 other CBD brands so far and that is when I am concluding this. I can never stick to one single brand as I am a cannabis and CBD researcher for a premium brand. I always get my supply free of cost, sponsered by my employer and the only task is to evaluate various brands on various parameters of consumption. They do so that they can improve their own product based on feedback.This one is a worthwhile one.
Show more reviews