Advertiser Disclosure
Our website strives to be honest with clients. That's why we not only place candid reviews but also share this affiliate disclosure with you. We earn money by receiving affiliate commissions. We place the link which leads you right to the manufacturer's e-store where you can buy a product from a reliable brand.
Read our full Affiliate Disclosure
CBD Genesis Review
CBD Genesis stands out from the crowd of numerous CBD brands because the company operates as a wholesaler and manufacturer. Many popular brands are represented on the website of CBD Genesis, so chances are you know some of them. However, this company has a wide assortment of its own products, including tinctures, gummies, candies, e-liquid, and hemp buds. In our CBD genesis review, we focus on the brand itself, its products, benefits, and negatives.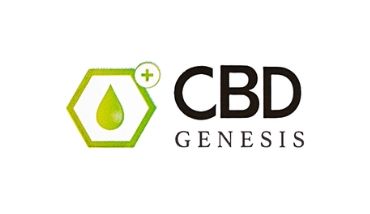 Go To CBD Genesis
Background of CBD Genesis
Although CBD Genesis is a popular company, it's hard to find any information about it. Their website doesn't tell a lot about this brand, so it remains unknown who owns CBD Genesis and when it was founded. Some sources insist that the company is owned by a family believing in the healing power of hemp and natural treatment.
Products of the company meet high standards of the market. CBD Genesis uses the CO2 extraction method during the manufacturing process. The brand collaborates with independent laboratories to provide users with reports proving the top quality of their products. Information about the absence of toxins and chemical additives is also included. Lab reports are presented on a page of every product. As it's said on the website, CBD Genesis distributes lab-tested products.
CBD Genesis offers legal hemp-derived products – they contain the allowed dosage of THC, which is less than 0.3%. Some of their products don't contain THC at all. Only natural ingredients are used during the manufacturing process. CBD Genesis uses hemp extract, essential oils, MCT oil, and organic flavorings.
Best CBD Reviews
We have selected the best of the best for you
CBD Genesis Product Selection
Although Genesis CBD offers many products manufactured by other companies, the brand's assortment will make many users happy. Thanks to a vast selection, a customer can choose a preferable way of CBD administration. Those preferring CBD inhaling practices will be glad to hear that CBD Genesis produces e-liquids and vape cartridges. The brand also has tinctures, gummies, candies, topicals, capsules, hemp flower buds, pre-rolled joints, and dog treats.
1. CBD Genesis Tincture and Oil

Recommended

CBD Genesis Tincture and Oil

CBD Potency:

550mg, 1000mg, 2000mg

Price range:

$29.99 - $89.99

CBD Genesis tincture is a potent natural medicine containing full-spectrum CBD. The product is presented in a variety of strengths - 550mg, 1000mg, and 2000mg. CBD Genesis tincture is made to help users struggling with anxiety, sleep disorders, and stress. This CBD oil brings relaxation. The tincture comes in 30ml bottles. Genesis CBD oil is taken sublingually - it's necessary to shake the bottle before using. An average dosage is 3-10 droplets, but for starters, an optimal dose is 1-3 drops. A user should hold the CBD oil under their tongue for a minute. CBD Genesis tincture can be taken up to 3 times a day.

2. Genesis CBD Gummy Bears

Recommended

Organic CBD gummies bring a sweet and delicious CBD dosage to every user. These colorful bears are made of natural ingredients, including cane juice, corn syrup, colorings, flavors, and CBD isolate. There is 25mg of CBD in each gummy. Sweet bears don't contain THC, GMOs, chemical compounds, and synthetic additives. Genesis CBD gummy bears are a delicious and effective cure for inflammation, pain, insomnia, and anxiety. One CBD gummy is enough to get the desired healing effect. However, a user can take two bears at a time or half the gummy. It's recommended to monitor the effect brought by this product and note changes.

3. CBD Genesis Vape

Recommended

CBD can be taken through inhaling, and CBD Genesis vape is an effective therapeutic solution. Delta-8 THC cartridges contain 1000mg of legal THC. The law forbids using and selling only a highly psychoactive Delta-9 THC. CBD Genesis vape doesn't contain nicotine. A wide selection of delicious flavors makes the CBD vaping routine pleasant. CBD Genesis offers Strawnana, Girl Scout Cookie, Wedding Cake, Skywalker, OG Kush, and Strawberry Cough flavors. Vaping brings fast effects because CBD is taken directly to the lungs, bloodstream, and brain. THC Vape Cartridges comprise 1ml of e-liquid containing over 90% of Delta-8 THC each. The dosage of CBD Genesis vape will depend on how often a user vapes, their health conditions, and the strength of the product. A user's weight and age should also be considered.

4. CBD Genesis E-liquid

Recommended

CBD Genesis E-liquid

CBD Potency:

550 mg, 1000mg, 2000mg

Features:

Organic
Lab Tested
Lab Certified

Features:

Organic
Lab Tested
Lab Certified

Price range:

$49.99 - $89.99

CBD inhaling practices can become really effective with CBD Genesis e-liquid. The oil can also be taken sublingually, so a user can choose the most convenient way to enjoy their CBD dosage. CBD Genesis e-liquid contains 1000mg and 2000mg of CBD. The product contains only organic ingredients, such as full-spectrum CBD, emulsifier, and vegetable glycerine. To enjoy a daily CBD dosage, a user needs to fill a vaporizer with CBD Genesis e-liquid. The oil can be mixed with other vape juices. If you choose this variant, it's recommended to add 1 drop of CBD per one ml of the chosen e-liquid. A user can also put up to 3 drops of this CBD e-liquid under their tongue.

5. Genesis CBD Capsules

Recommended

Genesis CBD Capsules

CBD Potency:

1500mg, 3000mg

Price range:

$39.99 - $69.99

Genesis CBD capsules are an excellent alternative to CBD tinctures. The pills help cope with depression, manage pain, and reduce anxiety levels. Every soft gel capsule contains 75mg of CBD. The amount of THC is less than 0.3%. CBD capsules are made using purified water, gelatin, glycerin, hemp seed oil, and hemp extract. Like other CBD Genesis products, soft gels were tested for purity, proper consistency, and quality by specialists of a third-party laboratory. CBD capsules are presented in different strengths - 1500mg and 3000mg. One pill daily is enough for maintaining good health. However, those suffering from sleep disorders and pain can take two CBD Genesis capsules.
Genesis CBD e-liquid is the brand's most concentrated hemp-derived product. A user can vape the oil or take it sublingually – put up to 3 drops under a tongue. This product helps relax, reduce anxiety, and improve sleep. The e-liquid doesn't contain nicotine, vitamin E acetate, or harmful chemical compounds.
Genesis CBD also offers Delta-8-THC vape cartridges. If your first question is "Is CBD Genesis legit if they sell products containing Delta-8-THC?", the answer is "Of course." Farm Bill restricts the dosage of Delta-9-THC – the element that may get you high. Products like Genesis CBD vape cartridges are totally legal and widely available in the USA because they don't promote undesired effects. Users searching for more traditional CBD products can enjoy CBD Genesis tinctures. Full-spectrum CBD oil doesn't have any flavor. However, it's available in a variety of strengths, including 550mg, 100mg, and 2000mg. Delta-8 THC tincture has more options as it's represented in a watermelon and blueberry flavor.
CBD Genesis offers an excellent alternative to tinctures and vape e-liquid. Tasty CBD gummies with different flavors and strengths can be an optimal solution for users striving to brighten their CBD therapy. CBD gummy worms contain 1000mg of CBD, while gummy bears – 500mg. As we've mentioned in our Genesis CBD review, the company adds only organic flavorings and natural ingredients. Gummies help cope with depression, manage pain, relieve anxiety, and improve sleep.
The line of topicals is represented with the CBD pain cream and CBD salve. Both products are quickly absorbed by the skin – the effect doesn't make a user wait for a long time. The company sells CBD pain cream containing 250mg or 500mg of CBD. The salve comprises 500mg of CBD.
Capsules with CBD are made for users suffering from depression, chronic pains, and anxiety. Every soft gel contains 75mg of CBD. Genesis CBD promises that one capsule can bring all-day relief.
Users preferring getting their daily dosage of CBD through smoking can choose hemp buds or pre-rolled joints. Of course, flower nugs can be used for vaping. CBD Genesis offers CBD flower buds containing less than 0.3% of THC or Delta-8 THC.
CBD Genesis also has full-spectrum CBD treats for dogs. Two delicious flavors are available – cheddar and bacon. CBD treats help relieve stress, reduce inflammation, and provide pain relief to dogs.
The Good Things About CBD Genesis

A wide assortment of CBD products

The diversity of Genesis natural CBD products allows a user to pick a preferable method of taking their CBD dosage. The brand offers oils, vape e-liquid, topicals, gummies, candies, pre-rolled joints, and hemp flower buds. The brand also has treats for dogs with delicious bacon and cheddar flavors.

Free shipping and reasonable prices

All orders that cost more than $50 are shipped for free. CBD Genesis prices are affordable, so a user can even choose a few products to try. The company also offers discounts and has a special "On sale" section.
The Negative Aspects About CBD Genesis
Lack of information about the company
While the website of CBD Genesis is packed with information about CBD, it's impossible to find at least anything about founders or brand history. It remains unknown who owns the company and when it was established. Such a popular brand should provide more info about its background.
Some of the products don't have lab reports
CBD Genesis insists that they distribute only high-quality products. However, some of the brands represented on the website didn't provide lab reports. A user has to search for a company website to view testing results, which is inconvenient.
Final Thoughts
Since CBD Genesis operates as a wholesaler, a user will find a wide selection of different hemp-extracted products. Besides, the company offers its own products, including Genesis CBD oil, vape cartridges, edibles, topicals, and joints. Prices and discounts are really attractive. However, the lack of information about the company and the absence of lab reports for products made by other brands can scare a user away.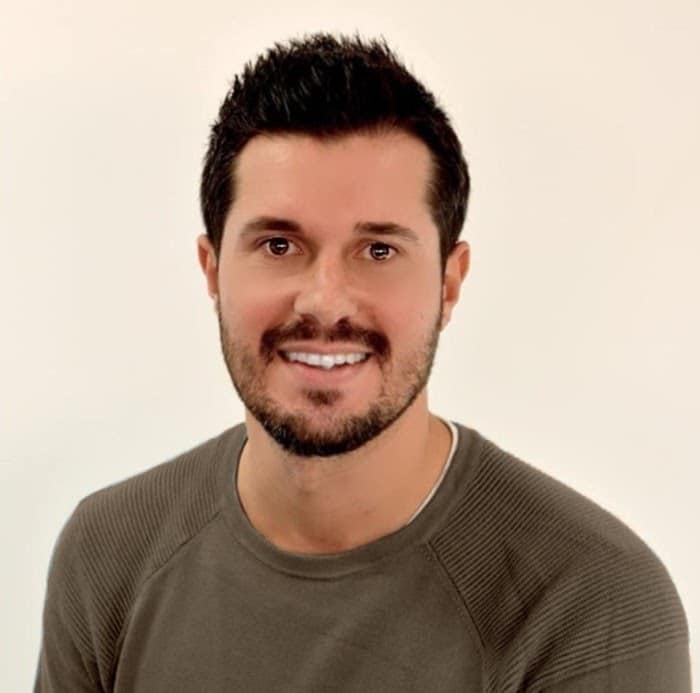 Jamie has more than ten years of experience as a physician assistant. He has always been interested in the healing potential of cannabidiol, especially in its pain relief properties. Jamie considers cannabidiol as a powerful remedy with minimal side effects. He knows how to help users make rational buying decisions based on the unbiased and accurate reviews of CBD products and brands.
User Reviews
I bought some CBD Capsules from these guys. They sell a bunch of different CBD brands and shipping was fast. I haven't taken the capsules yet but I'm looking forward to trying CBD. Thanks for the coupon
I've been using the CBD tincture since January. It's been a life changer for me.. absolutely no more aching joints. Fast Shipping and I love that every so often they offer a discount. I'm a lifetime customer.
Amazing tincture! The taste of hemp is very subtle but i don't mind it.
Show more reviews