Advertiser Disclosure
Our website strives to be honest with clients. That's why we not only place candid reviews but also share this affiliate disclosure with you. We earn money by receiving affiliate commissions. We place the link which leads you right to the manufacturer's e-store where you can buy a product from a reliable brand.
Read our full Affiliate Disclosure
Mary's Medicinals Review
While many people still don't understand how cannabis can be a cure for many health disorders, we can't stop admiring a range of healing effects it provides. You won't find a better natural medicine when it comes to treating chronic pain and mental problems. Mary's Medicinals proves again and again that hemp products really work. Their innovative items including transdermal patches, oil, and lotions changed the traditional way of cannabis use. What makes them so special? Let's find out more about this award-winning brand, its products, and how it makes our lives better. Keep on reading!

Go to Mary's Medicinals
What is Mary's Medicinals: Company Story
FMary's Medicinals is a rather young company established in 2013. But it managed to become one of the most popular manufacturers providing CBD products during this short period. Their mission is to promote the healing effects of cannabinoid items globally, increase the acceptance, and adoption of hemp medicines.
This brand was both the first to perform transdermal hemp products and develop innovative methods to regulate the consistency of CBD elements. And they keep on working on the improvement of extracting, manufacturing, and testing processes.
The company's products are available on the territory of many states, including Colorado, Washington, California, Maryland, Nevada, Illinois, Oregon, Florida, and Vermont. Mary's Medicinals line is extremely popular, and it's not surprising due to the awards they won. The company's transdermal patches became the "Best New Product" in 2014. They also won respected Cannabis Business, Edibles List, Denver Post Cannabis Awards, and many more.
Best CBD Reviews
We have selected the best of the best for you
Mary's Medicinals Products
Mary's Medicinals pays special attention to dosing and compensating the essential properties of terpenes that may be lost during processing. They create CBD and THC products according to an organic formula that promotes safe treatment. The brand's line includes the following items:
transdermal balm compound;
patches;
gel pens;
remedy CBN: CBD;
muscle freeze;
distillate vape kit;
capsules;
tinctures.
1. Mary's Medicinals transdermal compound

Recommended

Mary's Medicinals transdermal compound

The transdermal compound comes in 100 mg jars containing the combination of CBD and THC. The skin absorbs this pain-relief product instantly – you only have to apply it to the inflamed area. The effect lasts for 3 hours per dose. It's a nice option for people who suffer from arthritis, nerve, joint, and menstrual pains.

2. Mary's Medicinals transdermal patches

Recommended

Mary's Medicinals transdermal patches

Price range:

$7.00 - $125.00

The effect of this revolutionary transdermal patch lasts up to 12 hours. Apply it to a venous area and the pain will start vaporizing in 15-30 minutes. The brand offers 10 and 20 mg CBN, CBD, THC, CBN:THC, THC-Sativa or Indica patches.

3. Mary's Medicinals transdermal gel pen

Recommended

Mary's Medicinals transdermal gel pen

Transdermal gel pen is a nice alternative to patches and compounds. Besides, it has a nice design for convenient use. They offer 2 mg pumps containing 50 doses in one pen. Those looking for a quick effect have to apply the gel to a venous skin area and wait for a while. It works up to 6 hours. The brand offers a rather wide product variety including CBD, CBN THC-Indica, and Sativa.

4. Mary's Medicinals remedy CBN:CBD

Recommended

Mary's Medicinals remedy CBN:CBD

People suffering from sleeping disorders will appreciate the remedy CBN:CBD. These drops have a citrus-vanilla flavor and don't contain chemical ingredients. The cure is the blend of 200 mg of CBN and 200 mg CBD that provides a calming effect peaking in approximately 90 minutes after you take it. The tincture influence lasts up to 8 hours.

5. Mary's Medicinals muscle freeze

Recommended

Mary's Medicinals muscle freeze

Muscle freeze topical helps get rid of pain and forget about it for 4 hours. The product provides a cooling and anti-inflammation effect. It comes in 3,25 oz tubes with a roll-on dispenser.

6. Mary's Medicinals distillate vape kit

Recommended

Mary's Medicinals distillate vape kit

The company's distillate vape kit doesn't contain any chemical additives and provides the best cannabinoid experiences. They offer 500 mg glass cartridges with hemp and terpenes extract. You can choose from natural, citrus or floral berry aroma and a range of blends including THC, CBD:THC, CBN:CBD.
Mary's Medicinal Highlights

Mary's Medicinals is another strong representative of the cannabinoid market. They created a revolutionary transdermal product and won many awards, and these achievements are only the tip of the iceberg. Here are the main benefits of the company:

Wide Product Range

The brand has a wide assortment including PAX Pod, balm compound, gel pen, vape kits, patches, oil, capsules, etc.

Constant Development

They keep developing new ways of extracting, isolating, manufacturing, and promoting. The company's items are processed to the highest standards of purity and consistency.

Education

This brand collaborates with different organizations and tries to explain the value of cannabinoid to people. They want the community to realize how many benefits hemp may bring and how it improves our health. The company offers tutorials and seminars to patients who strive to find out more about CBD treatment

Free from Chemicals

All the items are free from chemical agents and harmful GMO ingredients. A customer can find vegan and sugar-free products that will meet all their requirements.

Lab Testing

Mary's Medicinals created its own laboratory and bought special testing equipment. Actually, they were the first to do it in Colorado. They check products at each stage of processing, starting at extracting and finishing at checking the result.

Innovative Products

Mary's CBD patches became an innovative product in the market and got the award.

Long-lasting Effect

Their items provide a long-lasting pain-relief effect. For example, patches help you forget about pains and enjoy life up to 12 hours.

Easy to Use

It's convenient to travel with the company's patches, gel, and oil. They don't occupy much space in a bag and you won't have to take big bottles with medicine.
Mary's Medicinal Negative Thoughts
Although this brand is one of the leaders in the CBD market, it has a few disadvantages.
Available only on a few US states
Their products are really innovative and effective ones, but, unfortunately, they are available only on the territory of a few US states. You can't even see the price on their website if you aren't based in a region where their business is legal.
Price
However, it's possible to find the company's items at stores that have the right to sell hemp products. But you'll have to spend some time while searching for the price of their remedy oil, topicals or other products.
Mary's Medicinals Michigan Shops
Puff – Traverse City; 1226 South Garfield Avenue, Traverse City MI 49686, United States
Green Pharm – Traverse City; 719 Parsons Road, Traverse City MI 49686, United States
Benzie Provisions; 2448 Benzie Highway, Benzonia MI 49616, United States
Great Lakes Natural Remedies; 1983 Benzie Highway,Benzonia MI 49616,United States
Nature's ReLeaf – Acme; 4144 Michigan 72 E,Williamsburg MI 49690,United States
Mary's Medicinals Colorado Shops
The Green Solution; 645 Water Street,Silver Plume CO 80476
Rocky Mountain Cannabis – Georgetown; 1410 Argentine Street, Georgetown CO 80444
Breckenridge Organic Therapy; 1900 Airport Road Unit #1A,Breckenridge CO 80424
The Dispensary – Breckenridge; 1805 Airport rd #B1C, Breckenridge CO 80424
Altitude Organics – Dillon; 817 Little Beaver Trail, Dillon CO 80435
Native Roots – Dillon; 850 Little Beaver Trail, Dillon CO 80435
Mary's Medicinals Denver Shops
Local Product Co; 419 West 13th Avenue, Denver CO 80204
Higher Grade – Elati; 1269 Elati Street, Denver CO 80204
Euflora – 16th St; 401 16th Street, Denver CO 80202
Pure – Bannock; 1133 Bannock Street, Denver CO 80204
Good Chemistry – Colfax; 330 East Colfax Avenue, Denver CO 80203
Green Man -Santa Fe; 1355 Santa Fe Drive, Denver CO 80204
Native Roots – Champa; 1555 Champa Street, Denver CO 80202
Final Comment
The Mary's brand offered an innovative method to fight against stress, anxiety, sleeping problems, and pains. Their transdermal items won several awards that proved the effectiveness and safety of such treatment. Of course, their line includes not only patches and topicals but also capsules, vape kits, oil, etc.
Besides, the company pays special attention to processing and manufacturing, so customers can be sure they buy high-quality hemp products. Mary's Medicinals has an in-house laboratory where they test all their items and regulate the consistency of ingredients. If you prefer natural treatment and look for an effective cure, then this brand is definitely a nice variant.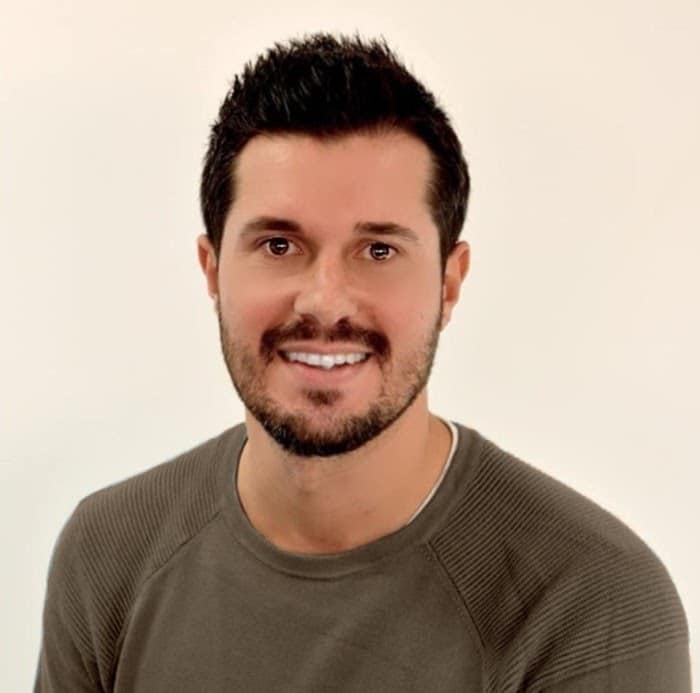 Jamie has more than ten years of experience as a physician assistant. He has always been interested in the healing potential of cannabidiol, especially in its pain relief properties. Jamie considers cannabidiol as a powerful remedy with minimal side effects. He knows how to help users make rational buying decisions based on the unbiased and accurate reviews of CBD products and brands.
User Reviews
Mary's Medicinals is a great one in terms of efficacy. I must admit that I do not like the taste, so I use the capsules. I still hate the burps that I get after taking the capsules. I think this is a side effect and the burps last for about half an hour every time I take a capsule. However, the effect is just outstanding. It relieves me of all the worries and problems and restores energy and life in my body. I feel electrified and charged up. On the rocks is what I call it, and on the rocks is what I call marys medicinals now!
A funny thing happened with me. Kind of a misunderstanding. I was guided by my colleague to buy Mary's Nutritionals, but I purchased Marys Medicinals in confusion. Now even after the parcel was delivered, I started using it. Never did it come tp my attention that I had ordered some other brand as the name sounded similar. I was happy and satisfied with the oil, thanked my colleague for a great recommendation. He visited me yesterday and noticed the brand was different. Lol! Anyways, I now like Mary Medicinals. It is good to my standards and I shall keep on buying it.
I have a bulging disc in my neck which has given me pain for years. When I applied Mary's transdermal compound, I found instant relief. This product is fantastic and I would highly recommend it to those who have my condition.
Show more reviews