Advertiser Disclosure
Our website strives to be honest with clients. That's why we not only place candid reviews but also share this affiliate disclosure with you. We earn money by receiving affiliate commissions. We place the link which leads you right to the manufacturer's e-store where you can buy a product from a reliable brand.
Read our full Affiliate Disclosure
Sunday Scaries CBD Review
Sunday Scaries is a California CBD brand established in 2017. Despite being founded four years ago, Sunday Scaries is already a leading brand in the CBD industry. But what about its CBD products? Can you take them safely? Our Sunday Scaries review will shed light on the company's operations, hemp quality, certifications, price ranges, and more.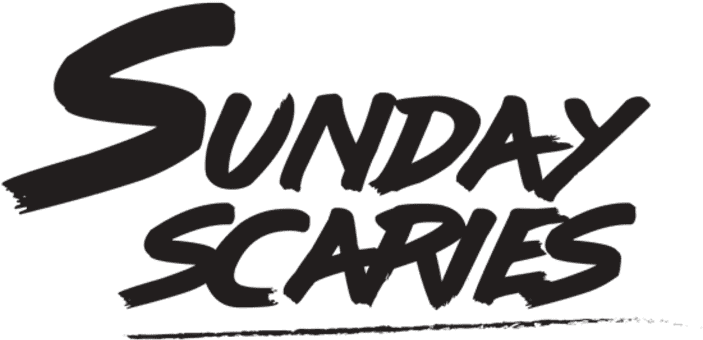 Go To Sunday Scaries CBD
Sunday Scaries CBD Review: What Are Sunday Scaries?
Sunday Scaries seems to be a weird name for a CBD company. Yet, it has a gripping background: the founder of Sunny Scaries suffered from the so-called Sunday dread, the anxiety of the upcoming workweek. Sunday Scaries is a casual name for this condition, and the company aims to help people overcome anxiety and other ailments with CBD and humor.
We have thoroughly analyzed Sunday Scaries for reputability, certifications, and hemp quality. Check our findings below:
American-Grown Hemp
Sunday Scaries doesn't grow CBD on its facilities. Instead, the company works with a hemp supplier that provides Sunday Scaries with CBD ready for further processing and distribution.
It's a common practice for smaller CBD businesses that may impair the quality of the end product. However, Sunday Scaries makes a difference: its CBD supplier, KND Labs, is cGMP and ISO 9001:2015 certified.
It means that Sunday Scaries offers CBD products that meet international hemp production standards. Therefore, Sunday's Scaries reliable hemp supplier more than compensates for the lack of the company's own farming facilities.
Safe and Lab-Tested Products
For Sunday Scaries, quality and transparency come first. The company actively works with third-party quality-control laboratories that check CBD products against the US hemp production quality standards. You can check each Sunday's Scaries product for lab results on the official company website. This brand works with several well-established laboratories, including Green Scientific Labs and ACS Laboratory.
100% Money-Back Guarantee
Sunday Scaries pays the utmost attention to customer satisfaction. Purchasing supplements for the first time always involves certain risks. Let's imagine a situation: you bought a CBD tincture for the first time, hesitating whether it could help you.
You were taking that CBD oil for a week, but it was like a drop in the ocean. You lost your money. With Sunday Scaries, this will never happen due to a 100% money-back guarantee.
If you're completely dissatisfied with Sunday Scaries, you can request a full refund. As a result, you can try new CBD supplements risk-free.
Best CBD Reviews
We have selected the best of the best for you
Sunday Scaries CBD Products
It's worth mentioning that Sunday Scaries products are all THC-free. Consuming full-spectrum CBD is not recommended when you're taking marijuana tests since THC (tetrahydrocannabinol) can accumulate in your body and thus show up on drug tests. With THC-free CBD, you can leave such worries behind.
On the other hand, isolated CBD might not be as effective as full-spectrum hemp oil, but Sunday Scaries came up with an elegant solution to this problem. It produces broad-spectrum CBD oil containing essential cannabinoids, flavonoids, and terpenes that enhance the therapeutic properties of CBD. Super-healthy and entirely risk-free!
Sunny Scaries offers the following products:
CBD gummies.
CBD oil.
CBD candies.
CBD bath bombs.
CBD sleep oil.
CBD bundles (CBD gummies + CBD oil, CBD gummies + a branded hat, vegan CBD gummies + CBD oil + CBD gummies).
1. Sunday Scaries CBD Oil Tincture

Recommended

Sunday Scaries CBD Oil Tincture

Features:

Gluten Free
GMO Free
Natural

Features:

Gluten Free
GMO Free
Natural

Is there anything better than a morning cup of rich green tea? In fact, you can take your mornings to the next level by mixing your favorite drink with a portion of delicious, soothing, but energizing CBD oil. With Sunday Scaries CBD oil tincture, you can shield your nervous system for the rest of the day. It contains a natural blend of cannabinoids to protect your mind, Vitamin B12 to support your heart, and Vitamin D3 to strengthen your bones, muscles, and immune system. With carrier coconut oil and natural fruit flavor, this CBD tincture will taste like heaven. Searching for at least one negative Sunday Scaries CBD oil review? There are none: this hemp oil really works! Suggested use: Take 1/3 dropper after food one-three times a day.

2. Sunday Scaries CBD Gummies

Recommended

Sunday Scaries CBD Gummies

Features:

Gluten Free
Made in the USA
Natural

Features:

Gluten Free
Made in the USA
Natural

Sunday Scaries CBD gummies are indeed designed for chilling: take a few chewable candies, and you're good to go! No anxiety-inducing dose calculations are required. Each piece contains 10 mg of soothing CBD paired with Vitamin D3 and Vitamin B12 for ultimate health support. Eye-pleasing and mouth-watering snacks have a delicious apple scent to keep you in high spirits for the rest of the day. Five-star Sunday Scaries gummies reviews prove it! Suggested use: take from one to three Sunday Scaries gummies whenever you feel bad.

3. Sunday Scaries CBD Candy

Recommended

Sunday Scaries CBD candy is a perfect chance to give variety to CBD snacks. These sugar-coated rainbow strips are designed to bring chill and joy to your daily routine. Each CBD candy contains 10 mg of full-spectrum hemp oil to help your body achieve harmony. Suggested use: take one or two candies whenever you want to feel happier. Made for happiness and chill, these strips have a sad story behind them. They were made in honor of Julia Sill, the Sunday Scaries founder's sister who committed suicide back in 2011. The company donates one dollar from each sale to Trevor Project, an LGBT youth suicide prevention organization. So you can make this world better by chewing some tasty candies.

4. Sunday Scaries Vegan CBD Gummies

Recommended

Sunday Scaries Vegan CBD Gummies

Vegan CBD gummies by Sunday Scaries don't contain animal products or gelatin. Sunday Scaries Vegan CBD Gummies combine broad-spectrum CBD formula with Vitamin D3 and Vitamin B12 to keep your mood and health secure from worries. Each gummy contains 10 mg CBD. With many tasty flavors, these snacks will add to your life satisfaction and 100% save the day.
What's Special about Sunday Scaries Products?
Sunday Scaries CBD products deliver extra health benefits due to Vitamin D3 and Vitamin B12, essential for daily wellbeing. Plus, Sunday Scaries sources premium naturally-grown CBD that doesn't contain pesticides, herbicides, heavy metals, and other dangerous substances. Finally, all Sunday Scaries CBD products are GMO and gluten-free.
What Ailments Can You Treat with Sunday Scaries CBD?
CBD has a wide range of applications. Numerous medical studies revealed that CBD is efficient against the following conditions:
Anxiety
Many studies suggest that CBD is a promising anxiolytic that soothes and protects the nervous system, helping your body achieve equilibrium. Thus, a review of 2019 showed that consistent 4-week CBD treatment reduced social phobia symptoms in teenagers with social anxiety disorders (SAD).
Another study revealed that eight weeks of CBD administration decreased post-traumatic stress disorder symptoms by 30%. The good news is that CBD didn't involve any withdrawal effects and was well-tolerated for the entire treatment period.
Sleep Disorders
American Sleep Association reports that up to 70 million Americans have sleep disorders, and 33% of adults complain about sleep deprivation. If you're one of those people nodding off while driving a car or listening to a college professor, CBD can improve your sleep and promote daytime wakefulness.
Thus, higher CBD doses taken before bed will help you fall asleep much faster, while a smaller morning CBD serving will boost your energy for the rest of the day.
Sunday Scaries sleep CBD oil provides a mix of sleep-inducing ingredients, including CBD, GABA, and Valerian extract, to let you finally sleep like a log for the entire night.
Pain
Do your joints ache before the rain? Are you that early bird that catches headaches instead of two worms? The good news is that CBD can relieve many pain conditions, including nerve pain by soothing pain receptors and reducing neuroinflammation. A study of 2021 indicates that CBD significantly reduces pain unpleasantness.
Researchers also suggest that CBD may be even efficient against intractable chronic pain, let alone headaches.
Inflammation
Researchers revealed that CBD regulates inflammatory response and immune function, reducing both systemic and acute inflammation. Thus, CBD decreases pro-inflammatory cytokines and stops immune cells from attacking healthy tissues in autoimmune conditions. A recent study revealed that CBD alleviates rheumatoid arthritis, an inflammation-based autoimmune disease.
Sunday Scaries CBD Benefits

Sunday Scaries is an excellent choice for your CBD treatment due to:

Superb CBD Quality

Sunday Scaries is a reputable brand due to the safe and efficient CBD it produces. Its products contain zero THC, are certified, and thoroughly lab-tested for purity. Therefore, you can be sure Sunday Scaries THC-free CBD oil will 100% help you alleviate your conditions.

Discounts and Referral Deals

Sunday Scaries offers some of the biggest subscription deals up to 20% + free shipping! It's something you don't see every day. To put things into perspective, other companies offer only 10% subscription discounts. Most importantly, you can get CBD oils for free under the Sunday Scaries referral program.
Sunday Scaries CBD Negatives
Despite offering premium CBD at moderate prices, Sunday Scaries is not flawless:
Insufficient Product Variability
This brand doesn't bring too many products to the table. It doesn't feature any exclusive products like water-soluble CBD oils or CBD patches. No CBD topicals or capsules are available either. Practically, you can only buy CBD gummies and CBD oils from this company, which may be insufficient for experienced CBD consumers.
Some Products Contain Allergens
If you're allergic to some ingredients, like nuts, you should read Sunday Scaries product labels carefully: some CBD oils and gummies contain tree nuts. The good news is that Sunday Scaries includes allergy information in each product description.
Wrapping Up Our Sunday Scaries CBD Oil Review
We can recommend Sunday Scaries to you without hesitation. Overall, Sunday Scaries is a trustworthy and reliable brand that delivers an outstanding price-quality ratio. Although this company doesn't grow hemp by itself, it sources premium American-grown cannabis that meets all quality standards.
Sunday Scaries CBD is safe, efficient, certified, and extracted from naturally grown hemp. Finally, this brand offers considerable discounts, free shipping, and a 100% money-back guarantee. So it's an excellent choice for everyone eager to try CBD.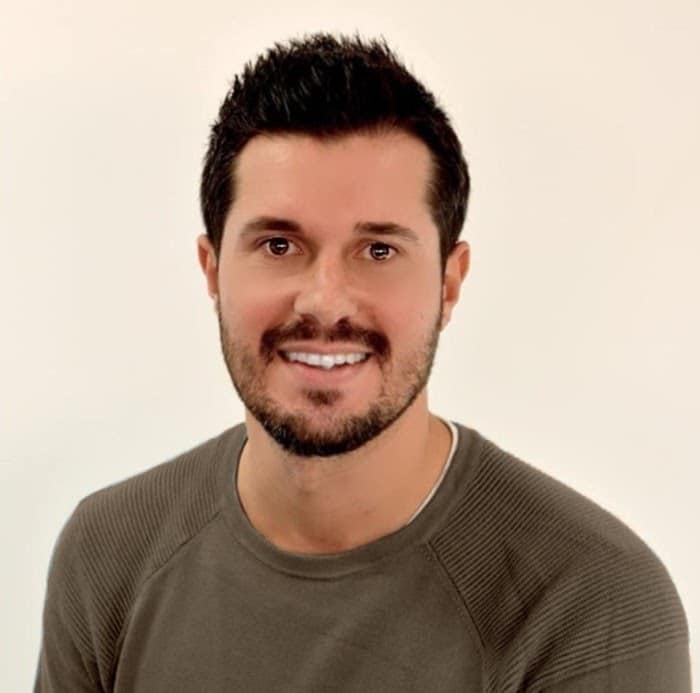 Jamie has more than ten years of experience as a physician assistant. He has always been interested in the healing potential of cannabidiol, especially in its pain relief properties. Jamie considers cannabidiol as a powerful remedy with minimal side effects. He knows how to help users make rational buying decisions based on the unbiased and accurate reviews of CBD products and brands.
User Reviews
When Sunday Scaries launched their Vegan Gummies, I think I would have been the first person to buy those. Actually I was already using their CBD oil and was quite impressed. However, I wanted something vegan as I am otherwise a complete vegan. It was only the CBD oil from Scaries that I could not resist, so I was using it even if it was not a vegan option. With the gummies I could enjoy the same taste and the same after effect, but in my preferred vegan form. So it is gummies since the day they launched it.
I keep the Sunday Scaries candies and the Sunday Scaries shots always with me. I look cool in my class with these products. Although these are not that cheap, I still sometimes distribute and share a few with my friends, just to flaunt and show off. All this is so enjoyable. And without any harmful effects. My parents always cautioned me not to go for weed when I entered college as it can get addictive and life threatening. I think Sunday Scaries is a cool and safe option and that too almost in the same niche.
Gummies is the one and only thing I take in CBD infused preparations. And Sunday Scaries is the one and only brand I buy from for the gummies. Aromatic and very potent. Melt like cream in the mouth and taste heavens. I keep a strip handy in my pocket all the time. As soon as I feel a bit overloaded in office, I take one. it acts quickly in about 15 to 20 minutes and I feel better.
Show more reviews