Cheeba Chews Review
If you've been looking for a consistently effective alternative to traditional hemp drops or capsules, Cheeba Chews CBD products are at your service. The brand's assortment will satisfy any taste as their taffies vary by the most delicious ingredients. It's a real heaven for a sweet-tooth because the range of these yummies includes chocolate, fruit, berry, and cream flavour. Of course, the company wasn't the first one to start adding cannabis to edibles, but they managed to perform an extraordinary solution for the treatment of many mental diseases. The right CBD consistency and testing at each level of manufacturing make their items potent and safe. What is the secret of success of this brand? What makes its product special? In this review, we'll give a comprehensive answer to these questions and explain how this company became so popular.

Go to Cheeba Chews
What is Cheeba Chews: Company Story
James Howler founded the company in 2009 in Colorado. He noticed that many offered items differ in CBD dosage, although providers insist they have the same consistency. As a result, he wanted to bring cannabis edibles manufacturing to the next level. How could people trust the hemp market in this case? James realized that a customer couldn't expect to get the desired effect from each candy, and he decided to perform his own solution. There was no need to look for the main ingredients because he had the right to grow marijuana legally.
In a short period, Howler's CBD Chews became popular all over Colorado, Nevada, and California. Besides, the company won Cannabis Cups for three times, and High Times Magazine rated its product as "America's favorite edible". Their items are available in 800 drug stores in Colorado and California nowadays.
Best CBD Reviews
We have selected the best of the best for you
Types of Cheeba Chews
The company's mission is to create edibles that have the right dose of cannabis and provide the desired effect. They not only test their products in labs but also pay special attention to thickness and consistency. The company ordered a machine that helps them come up with perfectly blended taffies and gummies. Today, they have Quad dose and Deca dose CBD Cheeba Chews. The characteristics of these product types differ with the potency strength.
1. Cheeba Chews Deca Dose

Recommended

Those suffering from chronic pains or severe mental problems will appreciate the brand's flagship Deca Dose. These products contain at least 100 mg of cannabinoid extract that provides a strong and consistent effect. But they recommend cutting candies into pieces if you feel that the dosage is too strong for you.

The brand offers a variety of Sativa, Hybrid, Indica, and 1:1 taffies with different flavours. They have an amazing variety of tastes, and a customer can enjoy chocolate, strawberry or orange cream taste. The following items on their website deliver striking potency and the best cannabidiol experience:

Indica Chocolate Taffyis a gentle savior from pains and serious mental conditions. There are 10 candies and 100 mg of TNC in one pack. Like other products of the company, chocolate taffies are tested no less than three times;
Pure CBD Cheeba Chews contain 100 mg of hemp and additional ingredients like sugar, glucose syrup, vegetable oil, whey, milk, and cocoa;
Chocolate Taffy is a blend of 50 mg of CBD and 50 mg of THC. They add only organic ingredients, and each item passes three stages of testing;
Cheeba Chews Green Hornet line is 10 mg gummies with a variety of flavours, including grape, watermelon, mixed fruit, and green apple. Typically, the company provides Sativa, Indica, Hybrid, and CBD-infused products. There are 100 mg of extract and 10 gummies in each pack.

2. Cheeba Chews Quad Dose

Recommended

Cheeba Chews Quad Dose

Features:

USA grown hemp extract
Lab tested

Features:

USA grown hemp extract
Lab tested

The company's Quad Dose products have a lower concentration of cannabis extract and deliver a lighter effect. It's a great solution to start the marijuana experience, once you've decided to improve your wellness. These brand's items contain 75 mg of hemp or even less. They don't have a psychoactive effect, and a patient can be sure that it's a safe method to improve mental health.
The brand's Green Hornet CBD gummy with strawberry-banana taste is a perfect choice for a sweet-tooth. There is 50 mg of CBD in a pack, and the chances to relax are pretty high. Just like other company's products, these gummies don't deliver a psychoactive effect.
Cheeba Chews Highlights

Cheeba Chews offers a great alternative to CBD Oil or CBD capsules. Their products stand out with extremely high potency and severe quality control that makes them so popular. As we mentioned, the company founder's goal is to sell cannabinoid items performing an ideal consistency of CBD. And it's not the only advantage of the brand:

Recognition

The brand received the recognition of High Times Magazine that called its items "America's favorite edible". Besides, they won the Cannabis Cup a few times.

Instant Effect

The effect comes quickly – in approximately 30 minutes after you've eaten a taffy or chewed a gummy.

Different Cannabis Types

While many companies offer only Indica, they provide Cheeba Chews Sativa, Hybrid, Indica, pure CBD, and 1:1 variations.

Thickness Measures

They bought a special instrument to create items with an ideal balance of ingredients. It measures the thickness of hemp extract.

Dosage Types

Cheeba Chews offers two types of dosage: Quad and Deca. They come up with a lower and higher potency. Quad contains approximately 75 mg of cannabinoid extract and is a great option for beginners, while Deca items deliver 100 mg of CBD and perfectly cope with serious health problems.

Wide Range

A variety of edible CBD-infused products, including caramels, taffies, and gummies. They managed to unite the best qualities and amazing taste in their items. Candies and gummies burst with chocolate, berry or fruit flavour in your mouth depending on what you've chosen.

Portable

A gummy or two won't occupy much space in your pocket, and you'll be able to put there something else.

GMO-free

In their products, you won't find harmful chemicals and pesticides, and that is why you can be sure of safe treatment.

Available in 800 drugstores
Cheeba Chews Negatives
Available only in Nevada, California, and Colorado
Cheeba Chews items are available only on the territory of Nevada, California, and Colorado. Even if they're going to extend the business, it's still not enough for the company with 10 years of experience. People living in other states would love to try their edibles and have the chance to improve wellness routine with the brand's taffies.
Small range of products
The company specializes only in edible products. Of course, they have a variety of flavours and candies, but what about transdermal items or oils? The brand also doesn't have offers for pets, so don't expect to find a treatment for your doggy here.
Final Comment
This brand showed us a new way to a healthy life. They work hard on consistent dosing in order to provide high-quality hemp edibles and satisfy the customer's needs. When buying Cheeba Chews Pure CBD Chocolate Taffy, caramels or gummies, you can be sure of the safety and potency of each batch. They conduct careful research and test products at least three times to perform the best natural medicine. It's a pity that the company's items are available only in three states, but they keep expanding, so we hope to see these tasty candies in other regions soon.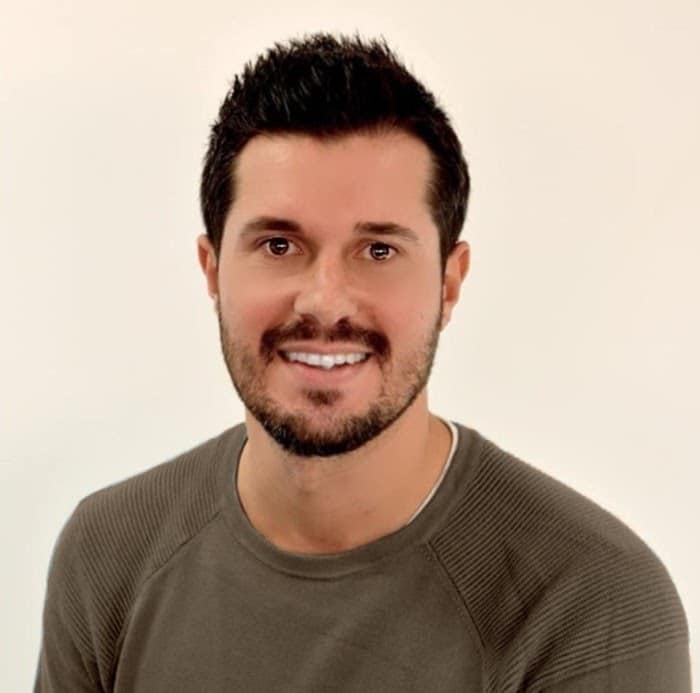 Jamie has more than ten years of experience as a physician assistant. He has always been interested in the healing potential of cannabidiol, especially in its pain relief properties. Jamie considers cannabidiol as a powerful remedy with minimal side effects. He knows how to help users make rational buying decisions based on the unbiased and accurate reviews of CBD products and brands.