The beauty industry's obsession with CBD keeps growing. The market has become flooded with products containing this ingredient. What hides behind the sudden popularity of CBD oil skin care products?
Thanks to an anti-inflammatory effect, the so-called "miracle cure" helps to minimize inflammation of such skin problems as acne, eczema, or rosacea. [1] The CBD's antioxidant properties have the potential to stop the overproduction of sebum, which causes the reduction of spots and fine lines. CBD's pain-relieving properties can minimize muscle soreness, as well as eliminate the negative effects of sunburn and insect bites. The antioxidants in CBD fight against the first signs of aging by minimizing free-radical hazards and narrowing the area of inflammation. Thus, CBD anti-aging products can visibly minimize issues like wrinkles and dull skin tone. However, way more research is required before CBD's impact on human skin will become fully discovered. There's a lot of hype out there, but it's still the Wild West.[2]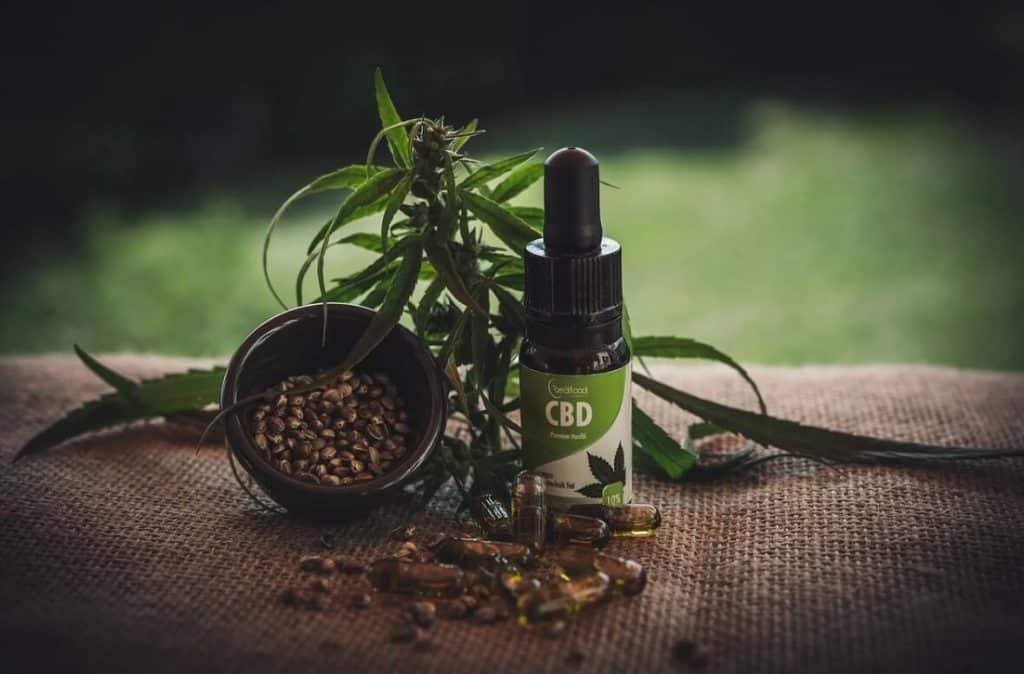 Regulations in place for CBD skincare
CBD skin care is highly unregulated due to unethical CBD manufacturers saying only a half-truth about the CBD content in their products. Other manufacturers are selling products that may contain heavy and even harmful compounds. The National Industrial Hemp Council (NIHC) has recently provided a set of instructions to the Food and Drug Administration (FDA) in regard to CBD regulations. Now, the FDA has to constantly monitor the production and distribution of CBD products to the market. While FDA's functions remain quite limited, manufacturers have to pay out of their own pockets to have their products tested by an independent lab.[3]
Even if you decide to buy a CBD skincare product, at least make sure it contains an appropriate dosage. Check out the brand's website for the instructions for use. Each CBD product should be accompanied by accurate information about its ingredients and dosage.
Unlike cannabis, CBD is legal in lots of countries across the globe. However, due to the fact that CBD is an extract from the cannabis plant, CBD legality is subject to multiple regulations. For instance, the use of CBD has been legalized in France, Spain, the UK, the USA (some states), and Canada, while it is totally forbidden in Russia and Denmark.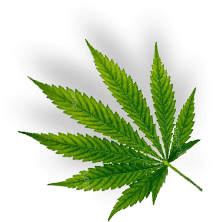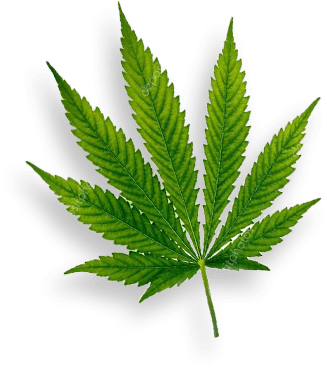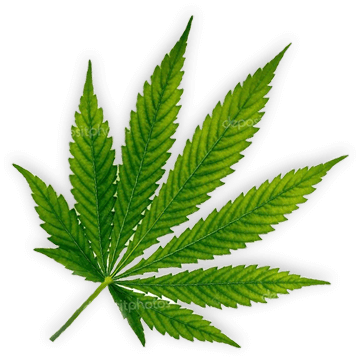 CBD Dosage
Calculator
Experience Level with CBD
Total Body Weight
(in lbs)
< 45
46-86
86 - 150
151-240
>240
<45
46 – 85
86 – 150
151-240
>240
<45
46-85
86-150
151-240
>240
this calculator is for informational purposes only. Talk with your Doctor before taking CBD. Individual results vary, and in fact it is already known that individuals have wildly different results with CBD.
Best CBD beauty products for your skincare needs
The reason for adding cannabidiol to products such as CBD makeup, creams, and serums is that its therapeutic benefits can be provided through a daily beauty routine. Don't forget though, any benefits related to CBD beauty products have been just partially confirmed. Let's check some beauty companies and their products that step ahead in the CBD self-care game.
BROWN GIRL Jane
BROWN GIRL Jane is the US-based wellness company aiming to meet the beauty needs of women of color. Its founders, Malaika and Nia Jones and Tai Beauchamp, developed the product line based on organic compounds such as CBD as the source of internal balance and external beauty. BROWN GIRL Jane has issued the first collection of its kind, with a strong focus on inclusivity, quality, accessibility, and transparency.
While the entire BROWN GIRL Jane Collection remains in constant demand, their Glow Luminous Facial Serum is absolutely adored by everyone. The combination of Broad Spectrum hemp and Cannabis Sativa Seed oil is known for its lightweight and moisturizing effect. Here are some more qualities you can benefit from:
GLOW is anti-inflammatory and non-comedogenic, meaning it aims to balance tired, dehydrated skin without causing clogged pores.
GLOW is used as a tincture for internal self-care purposes.
GLOW is applied to clean skin, as a booster or as the last stage of your daily beauty routine.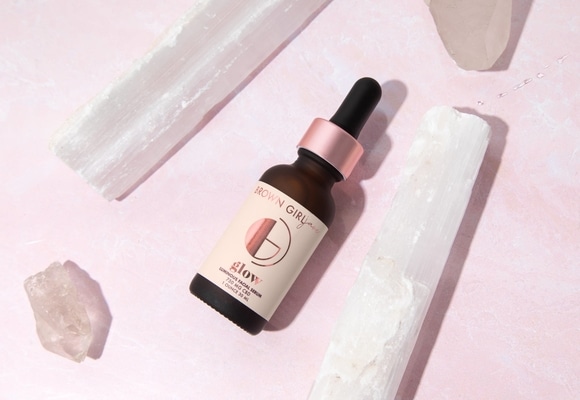 Buena Botanicals
Buena Botanicals is a family-owned CBD business established by twin sisters, Coral and Rah. The company aims to demonstrate the benefits of CBD as an organic alternative to medications. All of their products are infused with natural Full Spectrum CBD oil that is grown sustainably in the USA. Their motto is Make Life Buena, or Make Life Good, which means that they want to improve the quality of life for as many people as possible.
The variety of their face and body products is huge, while each of them consists of CBD oil for skin care and some other organic compounds. Organic CBD Elixir is a plant-powered product with a child-resistant dropper, enabling easy dosing. Depending on your personal needs, Elixir comes in 3 different dosages: 125mg, 250mg, and 500mg. Face and Body Cream is another popular product consisting of natural oils, cocoa butter, and shea butter. The cream contains 50mg of CBD in 2 oz and 100mg in 4 oz jar. Here are some more qualities you can benefit from
natural, sustainable, and plant-based products.
positive effects on oxidative stress, inflammation, epigenetics, and even microbiome.
moisturizing and enhancing the skin barrier function.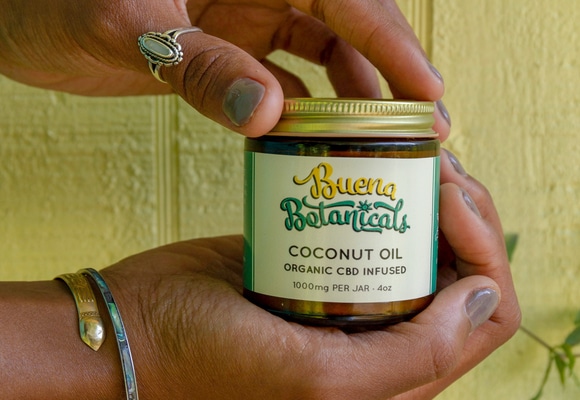 MASK Skincare
MĀSK Skincare is a company founded by Sarah Mirsini that aims to provide CBD beauty products for skin nourishment. Being based on natural compounds and Broad Spectrum CBD oil, MĀSK production line tends to create the look of healthy and shiny skin by minimizing inflammation, reducing irritation, providing sufficient hydration, as well as boosting cell turnover. Spotless Blemishes and Oily Skin Soothing Sheet CBD Mask has recently entered the beauty market. Thanks to its unique calming properties, this product is able to calm signs of inflammation and return skin to a calmer state. Here are some more qualities you can benefit from:
CBD Mask is used against the signs of inflammation to return oily skin to a calmer, clearer state.
CBD Mask is easily absorbed into skin to nourish and moisturize the face skin.
CBD Mask is healing blemishes, encouraging signs of skin renewal, and reducing redness and scarring.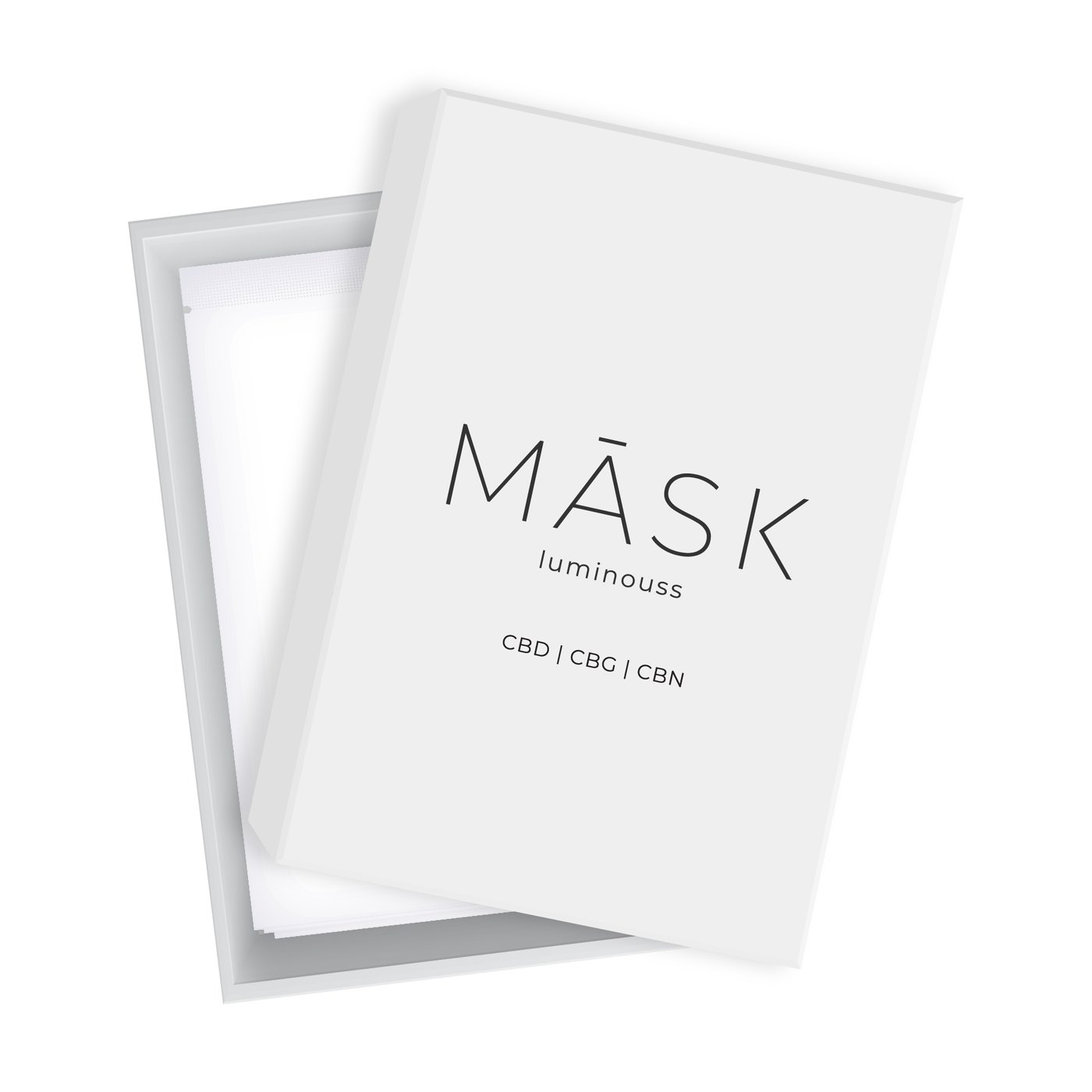 ValidCBDoil Skin Care Tips
The main reason for dermatologists' embrace of CBD oil for skin care is that it addresses their primary concern: "Do no harm." Still, it doesn't mean that you should grab the very first CBD-based product off the store shelf. Let's check a few tips on how to separate the best CBD skincare products from the rest.
Buy from organic CBD skincare brands.
Make sure the brand has third-party lab reports available for the public view.
Read the ingredient list for each CBD-based product.
Look for full-spectrum CBD that is the Gold Standard of Skincare.
Consider exactly what the intended use is and then choose the product offering that benefit.
Check the reviews of those who have already tried that product.
Ready to purchase cannabis oil for skin care? With the above tips, you will surely make a wise choice.
References
[1] National Eczema Association. Can marijuana help eczema?
[2] National Library of Medicine National Institutes of Health. Cannabidiol exerts sebostatic and antiinflammatory effects on human sebocytes. (2014)
[3] Kerstin Iffland, Franjo Grotenhermen (2017). An Update on Safety and Side Effects of Cannabidiol: A Review of Clinical Data and Relevant Animal Studies?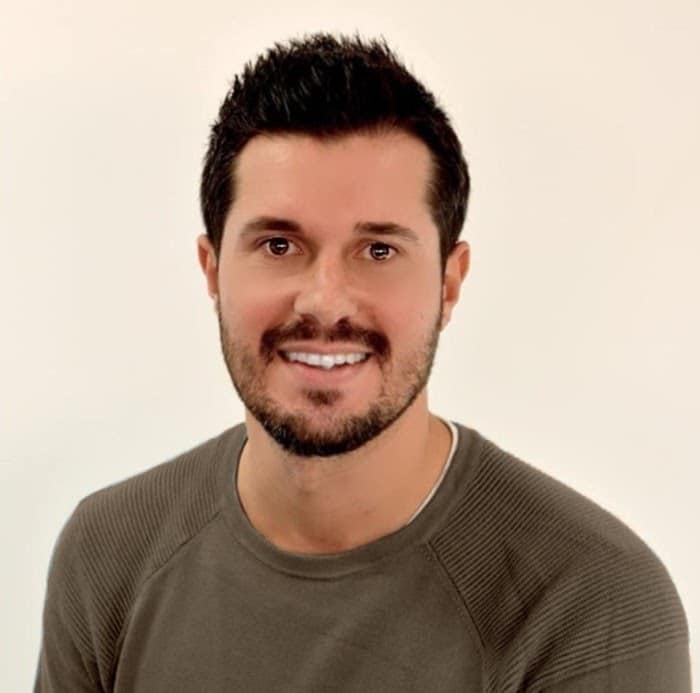 Jamie has more than ten years of experience as a physician assistant. He has always been interested in the healing potential of cannabidiol, especially in its pain relief properties. Jamie considers cannabidiol as a powerful remedy with minimal side effects. He knows how to help users make rational buying decisions based on the unbiased and accurate reviews of CBD products and brands.