What are the Types of CBD?
CBD Raw Extract
This is an extract obtained immediately after extraction from cannabis. At this stage, it hasn't passed the processes of heating, filtration, and decarbonization. This is a crude extract, and the main part of its composition consists of inactive acidic cannabinoids, including CBDA (cannabidiol acid), THCA (tetrahydrocannabinol acid), and CBGA (cannabigerolic acid).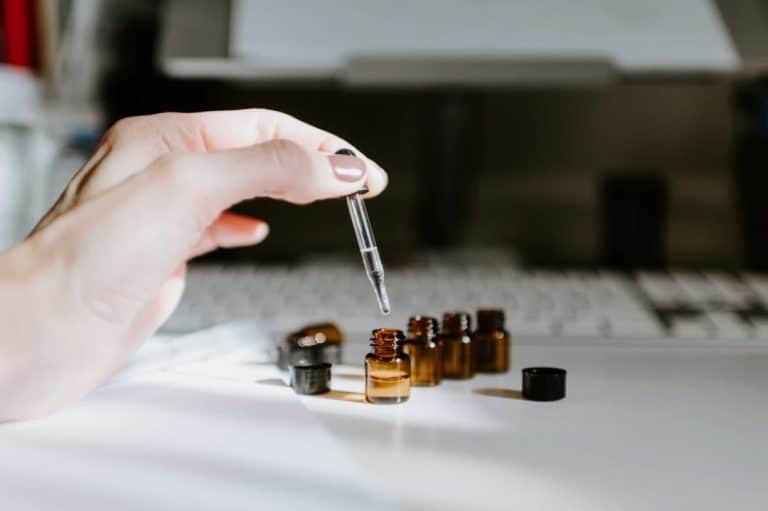 Also, the extract contains a full range of terpenes, flavonoids, acids, fats and a wide range of other substances produced by cannabis plants. Raw cannabinoids are generally more effective in treating long-term chronic conditions. According to research published by the National Library of Medicine [1], CBD can reduce anxiety and insomnia, slowing down the metastasis and proliferation of cancer cells.
CBD Full Spectrum Oil
This is the extract that went through purification, decarbonization and winterization in order to remove impurities from the extract. Contains a full range of cannabinoids, terpenes and essential oils, which gives a synergistic effect of enhancing therapeutic effects on the human body. Depending on the raw material, it can have a different cannabinoid profile and include such cannabinoids as CBGA, CBDA, CBD, THC, THCA in various percentages. All of these cannabinoids are beneficial to the body and provide various curing effects. A few researches still investigate the influence of CBD oil on cancer cell growth though. For example, the National Cancer Institute claims CBD has already become an alternative cancer treatment, helping reduce different medical care side effects.
The only drawback of Full Spectrum CBD Oil based products is the THC level. Full-spectrum products typically have higher THC levels than other types of extraction, which may be undesirable in some cases. Of course, the THC level is completely insignificant (no more than 0.3%) and you are guaranteed not to get psychoactive effects. But some drug tests may show the presence of THC in the body, which may be undesirable. In this case, it is worth paying attention to other extracts with a lower or zero level of tetrahydrocannabinol content.
CBD Distillate
This extract has passed multilevel purification (distillation) and thus, there are absolutely no undesirable impurities. It is considered the purest and most concentrated extract of cannabidiol. On average, cannabis distillate contains about 80 percent of CBD.
An important plus is that it is completely devoid of THC (tetrahydrocannabinol). But during the process of distillation, some beneficial substances, such as terpenes, are also removed. And although the manufacturer can artificially add terpenes to the final product after the distillation, not all manufacturers do this.
A slight disadvantage is that distillate has a poorer cannabinoid profile compared to full spectrum oil. Yes, the concentration of CBD in it is higher, but the concentration of other cannabinoids is lower. The distillate has almost no smell and taste because the substances that are responsible for these sensations are removed.
The distillate is used to create liquids for vape, lotions and ointments for topical use to relieve muscle pain and pain associated with inflammation. It is a rarity to find defective CBD distillate – when terpenes are added to a CBD isolate and this product is presented as oil with wide spectrum. Evidently, such a product is a mere imitation which cannot be called like that.
CBD Isolate
CBD isolate is an absolutely pure CBD (isolated cannabidiol). During the extraction process, all compounds except cannabidiol are removed or filtered: terpenes, flavonoids, plant parts, chlorophyll, organic substances and other cannabinoids.
The final CBD isolate product is a white powder or crystals in very high concentrations that reach 99%. It has neither taste nor smell. It is used for the production of CBD oils, as well as for the manufacture of cosmetics, vape liquids, and food additives. The isolate is entirely THC free.
Types of Drug Testing Methods
As a continuation of an answer to the question "will CBD oil show up on a drug test?", let's cover several ways you can use to pass a drug test. They include the following:
THC Urine Test 
This is a sensitive strip test that detects THC concentration and other cannabinoids in the human body after using hemp. The test is carried out from urine and the test result usually becomes known after 5 minutes. According to Johns Hopkins Medicine research, regular vaping may show a positive result on urine drug screening tests. The duration of THC delay in the urine is approximately 2–3 days after one use, and from 1 to 3 months upon regular use.
THC Blood Test 
This method of THC testing is almost never used, for it's the least effective due to the poor detection of this psychoactive compound in the human body. In particular, owing to the fact that blood tests are difficult to administer. Cannabis is traceable in the blood for 12–24 hours, while the frequent use is traceable in the blood for up to 7 days. 
THC Saliva Test 
A quick one-step test to determine the level of THC in saliva. It distinguishes a concentration of 50 ng/ml during 1-24 hours.
These two main types of drug tests are available in pharmacy stores.
THC Hair Test
This type of drug test presupposes the use of a hair sample for chemical analysis. The detection period is approximately 90 days. Notably, a hair of at least 1.5 inches is used for the test. If it's shorter, the detection period will be shorter too. More so, hair drug testing removes external contamination as a source of a positive result.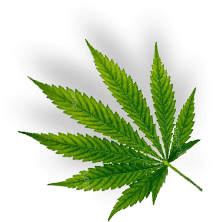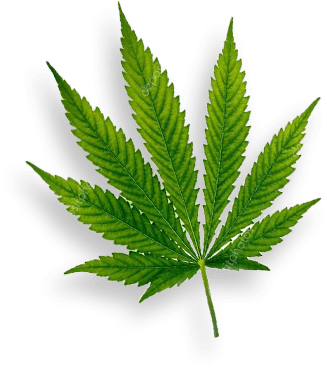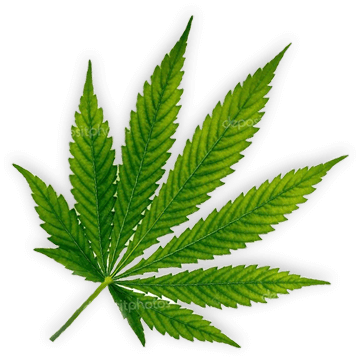 CBD Dosage
Calculator
Experience Level with CBD
None - Mild
Medium
Severe
Total Body Weight
(in lbs)
< 45
46-86
86 - 150
151-240
>240
<45
46 – 85
86 – 150
151-240
>240
<45
46-85
86-150
151-240
>240
this calculator is for informational purposes only. Talk with your Doctor before taking CBD. Individual results may vary.
For How Long Does CBD Remain in Your Body?
The answer to this question depends on the CBD product you have chosen. Below, we have broken down the effects duration by product type.
Remember, we are dealing with approximate numbers. This information will guide you on a way to the answer on "Does CBD oil show up in a drug test?" How the CBD affects you may differ from our estimates. But if you do not feel any effect after taking hemp-infused cannabidiols, consider increasing the dose . You may not have taken enough. 
CBD Oil
Taking a sublingual dose of this liquid product, that is, a dropper with CBD oil under your tongue, the effect will come after 10 minutes and will last from 1 to 3 hours.
CBD Vape
You will feel the smell of a sweet, CBD-filled vape juice. It is the fastest of all methods – it provides visible effect almost instantly. A quick start has a drawback though – soothing effects will not last for long (about an hour). 
CBD Edibles
Since edible cannabidiol products must pass through stomach and liver prior to helping you relax or making your pain disappear, they have not only low bioavailability, but also a low delivery rate. You will need to wait for approximately an hour until you feel something.
CBD Topicals
Your endocannabinoid system has receptors even in your skin and muscles. But you need to wait until the CBD-enriched oils will be absorbed. This may take from 5 to 10 minutes. Topical CBD products usually last about 2 to 3 hours per dose. 
Will CBD Make you Fail a Drug Test?
Many users keep wondering, "Will CBD oil make you fail a drug test?" Well, the main task of drug tests is to detect THC, not CBD. But this does not give guarantee that the test will be negative. As mentioned above, some CBD oils for sale contain a small amount of THC. But is this enough for not passing the test? 
The answer is yes, but only if you consume a really large amount of CBD oil. To do this, you would have to use several 10ml bottles of hemp oil daily, which is an abnormal dose. However, a 2019 research [2] showed that cosmetic application of hemp oil may cause a positive result of cannabis constituents in hair. 
Reports of failed results when it comes to CBD oil and drug test usually appear for two reasons: firstly, due to the high consumption of a product containing trace amounts of THC, and secondly, when the product contains more THC than promised by manufacturers. Broad-spectrum products are simply too risky because they may contain unknown amounts of THC.
What are the risks of using CBD?
Interaction with other pharmaceuticals. Studies show that CBD oil may interact with certain drugs. At some doses, CBD can affect the metabolism of pharmaceuticals, such as antiepileptic drugs, steroids, and antihistamines.
Overdose. As with other cannabinoids, no fatal overdose of CBD oil has been reported. The studies [3] show that patients can tolerate fairly high doses of cannabidiol. However, very high doses of CBD can increase the severity of side effects, such as drowsiness and nausea, and an excessive dose of CBD oil may be obviously less effective than a moderate amount.
CBD May be Converted to THC by Your Body
Against the popular belief, it's not true. Let's refer to science to refute this claim. In 2016, a scientific community used simulated gastric fluid to conduct an experiment [4] and find out if CBD would convert to THC. The results have shown that cannabidiol has indeed transformed into tetrahydrocannabinol during the investigation. Yet, while the very first experimentation did approve such a result, subsequent studies have reduced it to dust once the tests on real people and animals were conducted.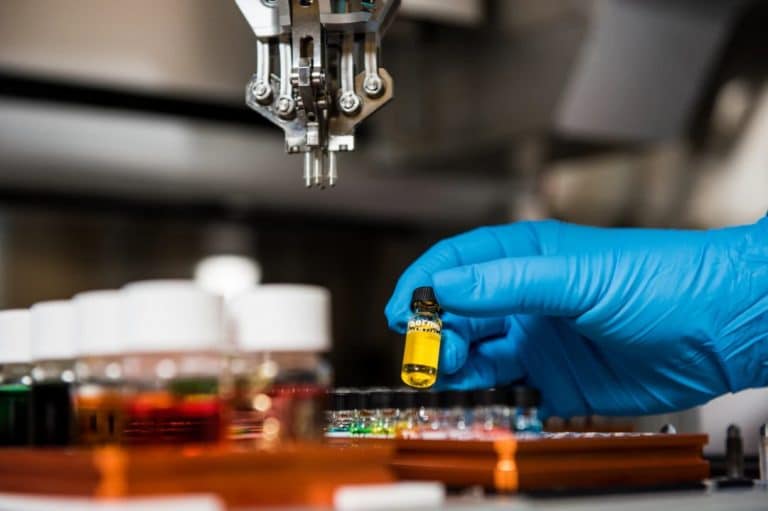 What they've shown is no traces of psychoactive THC in the stomachs of all participants whatsoever. After that, the World Health Organization studied the problem and made a report in 2017, which reflects the confirmation of the fact that cannabidiol does not pass into tetrahydrocannabinol under the influence of gastric juice.
This result points on a fact that CBD cannot possibly be converted into tetrahydrocannabinol, even while taking high doses of cannabidiol. In contrast, sufficient amounts of CBD can reduce or even neutralize high THC levels.
Is it Worth to Risk Using Products with CBD?
Overall, the risk is minimal, but you need to take into account the right CBD dosage depending on your body weight and condition while asking "Does CBD show up in a drug test?". Ideally, to be 100% confident in the negative results, use CBD isolate – this extract is the purest one, and THC concentration is zero there. Another time-tested way to reassure yourself is to buy quality CBD products from reputable brands that don't contain TCH on a level higher than 0.3%. 
Final Thoughts
The whole nature of CBD oil and drug testing is perceived by many like higher mathematics rather than a clear and definite concept. Although scientists have made a real breakthrough in the investigation of cannabidiol, there's still much to be discovered. 
So, does CBD oil show up on a drug test, and can drug dog smell CBD? What we got for now is an absolute understanding that CBD oil can show positive results only if you exceed the recommended dose, or if the brand you've purchased the product from sold it with false indication of real THC amount. So be responsible and choose your treatment accordingly.
References
[1] Scott Shannon, MD, Nicole Lewis, ND, Heather Lee, PA-C, and Shannon Hughes, PhD (2019). Cannabidiol in Anxiety and Sleep: A Large Case Series.
[2] R. Paul, R. Williams, V. Hodson, and C. Peake (2019). Detection of cannabinoids in hair after cosmetic application of hemp oil
[3] Kerstin Iffland and Franjo Grotenhermen (2017). An Update on Safety and Side Effects of Cannabidiol: A Review of Clinical Data and Relevant Animal Studies
[4] John Merrick, Brian Lane, Terri Sebree, Tony Yaksh, Carol O'Neill, and Stan L. Banks (2016). Identification of Psychoactive Degradants of Cannabidiol in Simulated Gastric and Physiological Fluid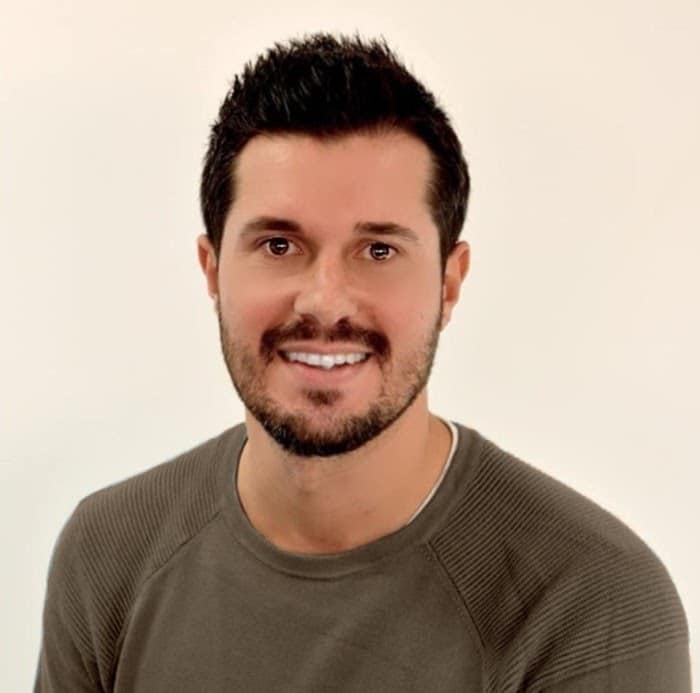 Jamie has more than ten years of experience as a physician assistant. He has always been interested in the healing potential of cannabidiol, especially in its pain relief properties. Jamie considers cannabidiol as a powerful remedy with minimal side effects. He knows how to help users make rational buying decisions based on the unbiased and accurate reviews of CBD products and brands.