Advertiser Disclosure
Our website strives to be honest with clients. That's why we not only place candid reviews but also share this affiliate disclosure with you. We earn money by receiving affiliate commissions. We place the link which leads you right to the manufacturer's e-store where you can buy a product from a reliable brand.
Read our full Affiliate Disclosure
Best CBD Gummies for Kids: Definition, Benefits and Safety
CBD gummies are delicious chewable snacks that contain cannabidiol, a cannabis-extracted component. They belong to some of the most convenient CBD edibles. Unlike capsules or pills, these snacks are super delicious and easy to use. All you need to do is chew a couple of gummies, and that's it – you have just supplied your body with a soothing CBD portion. That's why CBD consumers opt for gummies in the first place while deciding on cannabidiol treatment for their kids.
But is CBD safe for children? Read further to find out all about CBD gummies for kids, cannabidiol pediatric treatment, and safety precautions.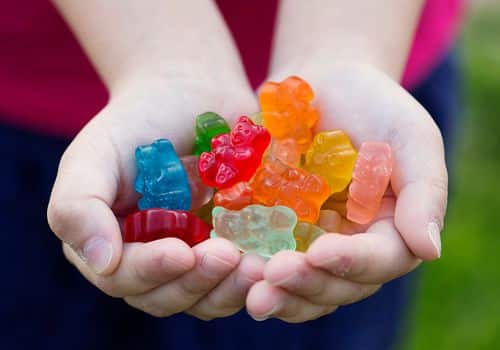 How are CBD Gummies for Kids Made?
In essence, CBD gummies are CBD-infused gelatin candies. CBD (cannabidiol) must be extracted from the hemp plant first. For this, CBD manufacturers use solvents like ethanol and CO2 to make hemp extracts. After that, hemp oil or pure CBD (depending on the formulation) is merged with gelatin, fruit extracts, and preservatives. That's how CBD chewable candies are made.
They contain natural ingredients and millions of Americans consume them every day. But you may question yourself, "are there any dangers involved in giving your child CBD?" Check this out below.
Can Children Take CBD Oil?
If your kid is healthy and enjoys their life to the fullest, you don't need to give them CBD. This supplement should be taken for medical purposes only. For instance, CBD relieves pain, inflammation, anxiety, sleep disorders, seizures, and autoimmune diseases.
Please note that CBD is worth taking for chronic conditions. Thus, if your kid complains about tooth pain, you can give them traditional painkillers until they visit their dentist. Fibromyalgia, for example, is a whole different story. In this case, CBD can become a viable treatment.
Finally, CBD is an FDA-approved medication for Dravet and Lennox-Gastaut syndromes (severe forms of epilepsy). It's used when conventional drugs don't relieve seizures. All in all, you can opt for CBD if you see that regular medications bring your child more harm than benefits.
Top 3 Best CBD Gummies For Kids Reviews
Below, you can review the best CBD gummies for kids. We have picked the most reliable and reputable brands that sell premium-quality water-soluble CBD gummies for super efficiency. Many of our team members, including their children, consume CBD products from these brands daily. So check these best CBD gummies for kids with anxiety, insomnia, depression, chronic pain, and other conditions:
1. CBDmd Gummies

Recommended

CBDmd Gummies

Features:

Tested by ISO-certified labs
American-grown hemp.
THC-free formula.
Tropical, raspberry, orange, and strawberry flavors
Strength selection available

Features:

Tested by ISO-certified labs
American-grown hemp.
THC-free formula.
Tropical, raspberry, orange, and strawberry flavors
Strength selection available

Price range:

$29.99 - $99.99

CBDmd stands among the top American CBD manufacturers. This brand aims at the utmost transparency and superb CBD quality. Thanks to this, you can check a certificate of analysis for every product and make sure that CBDmd products contain only natural ingredients.

Apart from that, CBDmd undergoes regular third-party lab tests and meets the US hemp cultivation standards. Finally, this company grows hemp on its own, ensuring the strictest hemp quality control. Given that, CBDmd is one of the best options to start with. CBDmd gummies are THC-free and healthy for children. Containing natural fruit extracts and natural cannabinoids, the gummies will become the tastiest and healthiest snack for your child.

Suggested use: give your child one gummy per day. Increase the dose gradually if needed to achieve the best results.

Pros: No artificial flavorings; Gluten-free and Vegan; Sixty-day money-back guarantee; Free shipping for orders over $79.99.

Cons: Only domestic shipment available.

2. Hemplucid Full-Spectrum CBD Edible Gummy BEARS

Recommended

Hemplucid Full-Spectrum CBD Edible Gummy BEARS

Features:

Produced using US-grown organic hemp
Lab-tested and certified
Contain no more than 0.3% THC
Have a delicious apple flavor
Nimble shipment: the product is delivered within 24 hours

Features:

Produced using US-grown organic hemp
Lab-tested and certified
Contain no more than 0.3% THC
Have a delicious apple flavor
Nimble shipment: the product is delivered within 24 hours

Price range:

$13.97 - $76.97

Hemplucid is an American CBD manufacturer that brings superb quality combined with organic formulations. Hemplucid aims at maximum safety, using solvent-free CO2 hemp extraction to deliver pure CBD free of any harmful components.

Tasty Hemplucid CBD gummy bears come in convenient plastic containers. Additionally, the product contains only natural flavors and colors extracted from organically grown fruits and vegetables. Finally, Hempludid features a certificate of analysis for each item on its website. So you can check the CBD gummies certificate and make sure this product is made from natural ingredients and is entirely safe for children. As a result, Hemplucid CBD gummy bears can become a delicious, efficient, and most importantly, safe treatment.

Hemplucid includes not only essential cannabinoids like CBD (Cannabidiol) but also CBDV (Cannabidivarin), CBDA (Cannabidiolic acid), CBL (Cannabicyclol), and others. Combined with potent terpenes, the unique Hemplucid whole-plant formula will provide your child with ultimate health support.

Suggested use: give your child 25 mg CBD (one gummy) per day after a meal.

3. Organic CBD Gorilla Gummies 300mg

Recommended

Organic CBD Gorilla Gummies 300mg

Features:

Three flavors are available: gorilla berry, strawberry, and wild berry
Lab-tested
ISO-certified
Non-GMO
American-grown hemp

Features:

Three flavors are available: gorilla berry, strawberry, and wild berry
Lab-tested
ISO-certified
Non-GMO
American-grown hemp

Green Gorilla offers CBD products of impeccable quality. It was one of the first certified CBD brands in the industry. Why choose CBD Gorilla gummies? This company applies organic hemp farming practices, undergoes lab testing, and utilizes non-toxic hemp extraction techniques.
Green Gorilla CBD gummies contain 0% THC, meaning they are entirely safe and non-psychoactive. Apart from that, Green Gorilla CBD gummies are made of natural ingredients, including organic fruit extracts for delicious flavor.

Suggested use: your child should take one gummy per day. If it's not enough, increase the daily dose gradually to match your kid's needs.

Pros: Non-allergic; Nut and soy-free; Only natural ingredients.

Cons: Low strength.

4. CBDistillery Gummies

CBDistillery Gummies

Features:

Natural farming practices
Non-GMO American-grown hemp
ISO-certified and lab-tested
Free of gluten and allergens and vegan

Features:

Natural farming practices
Non-GMO American-grown hemp
ISO-certified and lab-tested
Free of gluten and allergens and vegan

CBDistillery is a Colorado-based brand that has been producing premium CBD since 2016. CBDistillery products earned an excellent reputation−over a million customers prove the brand's superb quality.

What's more, CBDistillery has in-house hemp farms and follows the strictest hemp cultivation and production standards. Additionally, the brand undergoes third-party lab testing regularly and is certified by the US Hemp Authority.

CBDistillery gummies contain pure cannabidiol, natural fruit extracts, and organic flavorings for delicious smell and taste. This product doesn't contain THC at all, featuring the safest-possible CBD formulation. Natural raspberry, strawberry, and raspberry-lemon flavors.

Suggested use: start with one gummy per day. Gradually increase the daily CBD intake for the best results.

Pros: 60-day risk-free customer satisfaction guarantee; No THC.

Cons: Possible shipment delays.
What Are the Benefits of CBD Gummies for Kids?

How can CBD be useful for children? Check out its benefits below:

Better Sleep

Sleep disorders are prevalent today, and children are especially prone to sleep disturbance. Thus, over ten years ago, studies reported that only 12% of children had a healthy sleep. The rest were struggling with a sleep deficit, sleepiness during day time, etc. Today, this problem intensifies. Toddlers often can't sleep well due to restless leg syndrome.

Teenagers also suffer from sleep deficiency since their circadian rhythms dictate them to go to bed much later. As a result, they can't dream at 10 PM (and it's normal for youth) but have to wake up at 6-7 AM, which is devastating for their health.

How can CBD help with sleep problems? The matter is that CBD soothes your nervous system and promotes healthy night rest. Under the 2019 study, patients improved their sleep quality by 38% within three months of CBD treatment.

Also, CBD induces morning wakefulness, showing promising results for sleep regulation.

Decreased Anxiety

Nearly half of CBD consumers take this supplement to combat anxiety. Unfortunately, children also endure a massive load of stress every day, from a random bully at school and monsters under their beds to parents' divorce. They are more vulnerable to life challenges and require more support. As a result, over 7% of children have anxiety disorders.

Surrounding your child with love is the best way to prevent them from developing anxiety. However, you can't isolate your kid from stress. Thus, school problems, one-way love, bullying, public speaking fear, etc., might contribute to anxiety.

You may not want to give your child regular anxiolytics and antidepressants since they often cause fatigue, impaired concentration, and dependence. Instead, you can try CBD to help your kid get rid of panic and associated depression.

Cannabidiol appears to be a potent anxiolytic. At the same time, it doesn't have side effects typical for antidepressants. Thus, it can become a favorable anxiety-reducing medication replacement.

How effective is CBD for anxiety? This supplement matches the effects of diazepam, a common anxiolytic. A 2019 CBD study overview concluded that CBD reduces stress by 40% on average. Thus, this supplement can become efficient, and most importantly, safe anxiety therapy for your child.

Reduced Inflammation

Inflammation causes dozens of chronic conditions that decrease life quality. Chronic inflammation may not show itself until your child gets the associated medical tests done. How to detect this chronic condition? Fatigue, joint pain, as well as sleep disorders might indicate chronic systemic inflammation.

It's natural for children to be active and play for the whole day. But if your kid complains about tiredness, aching joints, or muscles, you have to grab them and go to the doctor immediately.

As for CBD, you can use it to alleviate inflammation symptoms. Thus, cannabidiol reduces pro-inflammatory cytokines and free radicals. It also shows efficiency against autoimmune inflammatory diseases due to immunomodulatory function.

Pain Reduction

CBD is a potent analgesic drug that soothes difficult-to-treat chronic and nerve pain. Thus, cannabidiol interacts with pain receptors in the central and peripheral nervous system and inhibits their excessive sensitivity. As a result, your little darling will experience fast and efficient pain relief. Most importantly, CBD relieves pain when conventional analgesic drugs fail.
What are the benefits of CBD Gummies for Kids?
Cannabidiol-infused gummies are by far the best form of CBD for kids. It might not be easy to explain to your kid why they have to swallow pills or hold CBD oil under their tongues. A chewable candy, tasting and smelling like heaven, is much better! Aside from that, CBD gummies contain a pre-measured CBD amount, which is super easy to dose: give your child a candy piece, and that's it. Finally, gummies are convenient for outdoor use.
Other CBD Benefits
Apart from reducing anxiety, depression, sleep disturbance, and pain, CBD shows efficacy against the following conditions:
Attention deficit hyperactivity disorder (ADHD). According to the 2020 study, over 45% of ADHD patients replaced their medications with CBD.
Autism. CBD can treat several autism-related behavioral disorders like hyperactivity, aggression, and, most importantly, seizures.
Inflammatory skin problems like acne, psoriasis, and eczema. CBD can reduce acne symptoms by inhibiting excessive sebum production in the skin.
CBD Gummies Dosage for Children: Guidelines
Finding an effective CBD dose for your kid might be complicated since CBD treatment doesn't involve the one-size-fits-all approach. Each case is individual and requires adjusting the daily cannabidiol dosage. Therefore, your primary task is to consult your doctor and decide on the starting CBD dose.
While adjusting CBD dosage for your kid, you should consider their body weight, ailment, and symptoms severity. After determining the starting dose, you can gradually increase CBD intake to match your children's needs.
But how much CBD should your child take? Surveys report that parents give their children 0.5-28 mg/kg/day on average to treat seizures, ADHD, anxiety, and panic attacks. So take a look at a starting CBD dosage chart below:
Symptoms

Body Weight

Mild
Medium
Severe
˂ 45 lbs
3 mg
6 mg
9 mg
46-90 lbs
6 mg
10 mg
12 mg
90-150 lbs
12 mg
15 mg
18 mg
The good thing is that CBD overdose is hardly possible to reach − your child will have to eat several CBD gummy bottles in one go and still fail to harm themselves.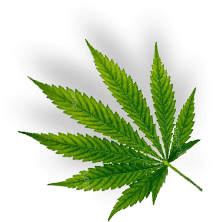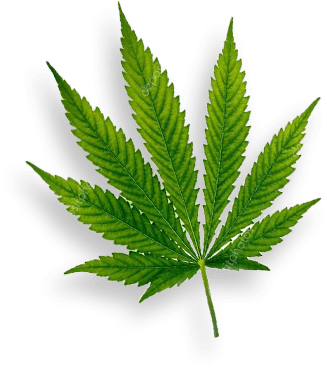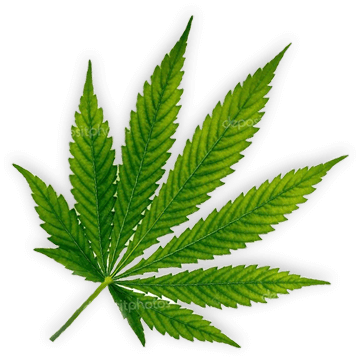 CBD Dosage
Calculator
Experience Level with CBD
None - Mild
Medium
Severe
Total Body Weight
(in lbs)
< 45
46-86
86 - 150
151-240
>240
<45
46 – 85
86 – 150
151-240
>240
<45
46-85
86-150
151-240
>240
this calculator is for informational purposes only. Talk with your Doctor before taking CBD. Individual results vary, and in fact it is already known that individuals have wildly different results with CBD.
What You Should Consider Before Buying CBD Gummies For Kids
Before buying a CBD product for your kid, consider these factors:
Brand quality. Check for product certifications and make sure they contain legal THC concentrations (up to 0.3%). Prefer certified and lab-tested American brands.
Pay attention to hemp sources. Ideally, choose CBD products made of naturally cultivated American hemp.
Product quality. Check CBD product labels and make sure they contain only natural ingredients and organic flavorings.
Final Thoughts
CBD oil is a viable option for pediatric treatment. Cannabidiol can relieve your children from pain, inflammation, anxiety, hyperactivity, and sleep disorders. This supplement also promotes general well-being and protects the nervous system. Most importantly, it is safe, non-addictive, and has very mild naturally-disappearing side effects. Therefore, you can try giving your child CBD and let them go through the most beautiful time of their lives without worries and pain.
Disclaimer: Products listed on this site have not been evaluated by the Food and Drug Administration. These products are not intended to diagnose, treat, cure or prevent any disease. All information presented here is for informational purposes only and is not a substitute for or alternative to information and medical advice from a licensed professional. Please always consult your health care professional about the usage and consumption of any CBD product.
FAQ
Will CBD Make My Child High?

Unlike THC, CBD is not addictive. It doesn't alter brain function. Due to this, your child can't get high from CBD.
Can CBD Gummies Harm You or Your Child?

CBD will not harm you or your child unless you buy a counterfeit product from an unreliable seller. CBD itself is non-toxic, non-psychoactive, and scientifically proven to have milder side effects than regular medications.
Can a Child Overdose on CBD Oil?

Humans can tolerate up to 1.5 grams of CBD per day without developing side effects. Assuming entire CBD gummy packs don't contain so much CBD, it's complicated, if not impossible, to overdose on cannabidiol.
Can You Use CBD Oil for Toddler Sleep?

The FDA-approved anti-seizure CBD drug is suitable for people at least two years old. So, yes, you can give your toddler CBD.
Are CBD Gummies Legal for Minors?

CBD products are legal for both children and adults as long as they contain up to 0.3% THC. Buy CBD gummies with 0-0.3% THC.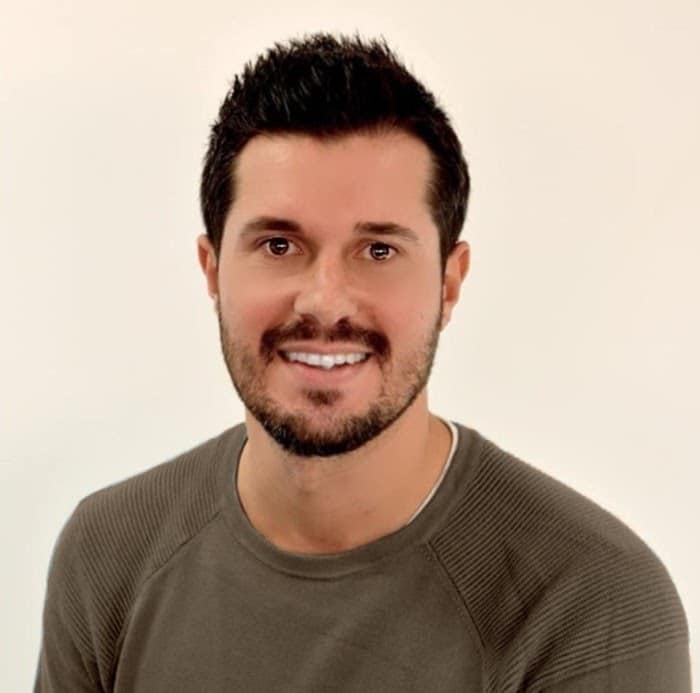 Jamie has more than ten years of experience as a physician assistant. He has always been interested in the healing potential of cannabidiol, especially in its pain relief properties. Jamie considers cannabidiol as a powerful remedy with minimal side effects. He knows how to help users make rational buying decisions based on the unbiased and accurate reviews of CBD products and brands.